This beloved Urban Decay eyeshadow palette is $27 instead of $54, and no, this is not a drill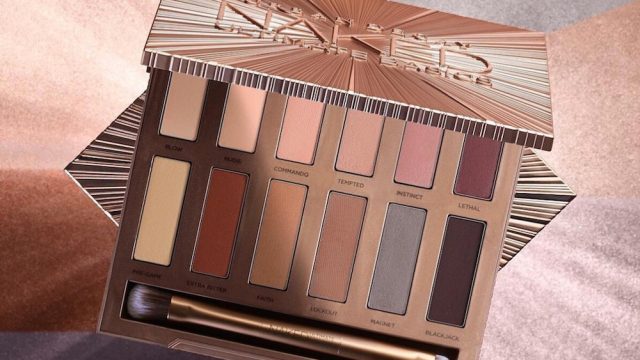 STOP THE PRESSES. We've just received news that Urban Decay's eyeshadow palette *of all time* is half off its retail price.
We're talking about the absolute cult classic, Urban Decay Naked Ultimate Basics palette, that's in every self-respecting makeup addict's collection. It provides a strong foundation for just about any eye makeup look, it's portable, and it lives up to all the hype.
As we all know, Urban Decay has rolled out a few iterations of this beloved eyeshadow palette (there's the original sauce, the Naked2 Palette, the Naked3 Palette, the Naked Heat Palette…the list goes on).
The palette on sale right now is arguably the most essential of all: The Naked Ultimate Basics kit.
It's only $27 at Ulta right now (it originally retails for $54) and it contains 12 essential, wearable matte shades.
Why are these Naked Palettes such beloved staples in the beauty world? Well, for starters, they're hella pigmented and perform beautifully. All are incredibly universal and versatile, but this particular version just may be the one that would literally work for anyone. The matte shades are incredible for creating both every day and smoky nighttime looks.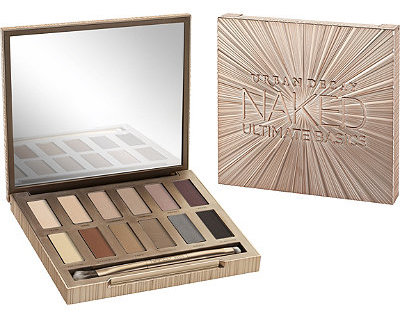 The colors range from a barely-there beige to a full-on matte black to unique shades like deep purple and navy. While Cyber Monday has come and gone (and taken most of our money with it), this deal is perfect for those of who need that one last holiday gift or are simply still in shopping mode.
Will you be snagging this? With this discount involved, it's sort of like you're making money if you do. Or at least that's what we'll be telling ourselves…