Urban Decay is (quite literally) dropping a new illuminator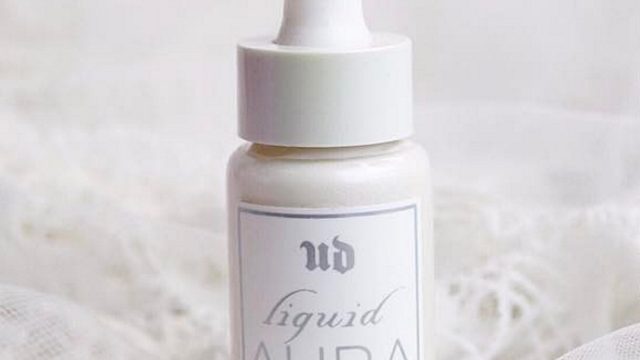 Urban Decay is releasing a new mixing drop this month, and it promises to bring illumination to your foundation and beyond!
UD is home to everyone's favorite eyeshadow primer, and constantly puts out inventive and edgy new products. From a lip topcoat to a badass makeup collection inspired by artist Jean-Michel Basquiat, the brand continues to blow our minds.
One of their forthcoming releases is a mix-in medium called Liquid Aura. The creamy, shimmery drops can be added to foundation to brighten up your skin, or used on top as highlighter. Of course, you can use it alone, as eyeshadow, on décolleté — anywhere, really.
Behold, an aura in a bottle!
https://www.instagram.com/p/BT0DPSKB-Oy
The product is available "this month" exclusively at Sephora for $32 a bottle. TrendMood, who had a chance to test drive the mixer, shared her thoughts,
"In comparison to other illuminating drops...it's not as metallic or intense, the formula feels thicker. Need to play with it more. The white packaging with holographic details, gives it an elegant look!"
Swatches indicate that the liquid is very white to begin with, so it'll be interesting to see how it looks mixed with different shades.
The white bottle and creamy texture *kinda* looks like glue….
Liquid Aura seems extremely versatile, and a little goes a long way. Mix with body lotion for an all-over glow.
Liquid Aura is not the only new thing dropping from Urban Decay this month, here's a peek at some others:
https://www.instagram.com/p/BT0tmt1Ajo8
Buy the drops when they drop (lol) later this month, exclusively at Sephora stores and online for $32 a bottle.