I tried the new Urban Decay brow product that's supposed to make your eyebrows look microbladed
There was a point in my makeup life when I didn't fill, or even groom, my brows. Once I realized how big of a difference a clean brow makes, my life changed forever. As it does for most people, perfecting my brows took practice and patience, but now it's the one thing I don't leave the house without doing.
Urban Decay recently joined forces with microblading expert Audrey Glass to create an eight-product brow collection. The center of the launch is the Brow Blade, which the brand claims to be an at-home alternative to microblading. If you're new to the wonderful world of brows, microblading is a permanent cosmetic procedure in which pigment is scratched into the skin in order to make the eyebrows appear fuller. If done correctly, it looks very natural and can last years with proper touch-ups.
As far as pricing goes, microblading can cost anywhere from $300 to $1000. Of course, most of us (myself included) don't have that kind of money to dish out on brows, so when a product comes around that promises to fake the look, we welcome it with open arms. I've never tried microblading, but I was definitely intrigued by a product that claimed to offer the same results for a fraction of the price.
Testing Urban Decay Bow Blade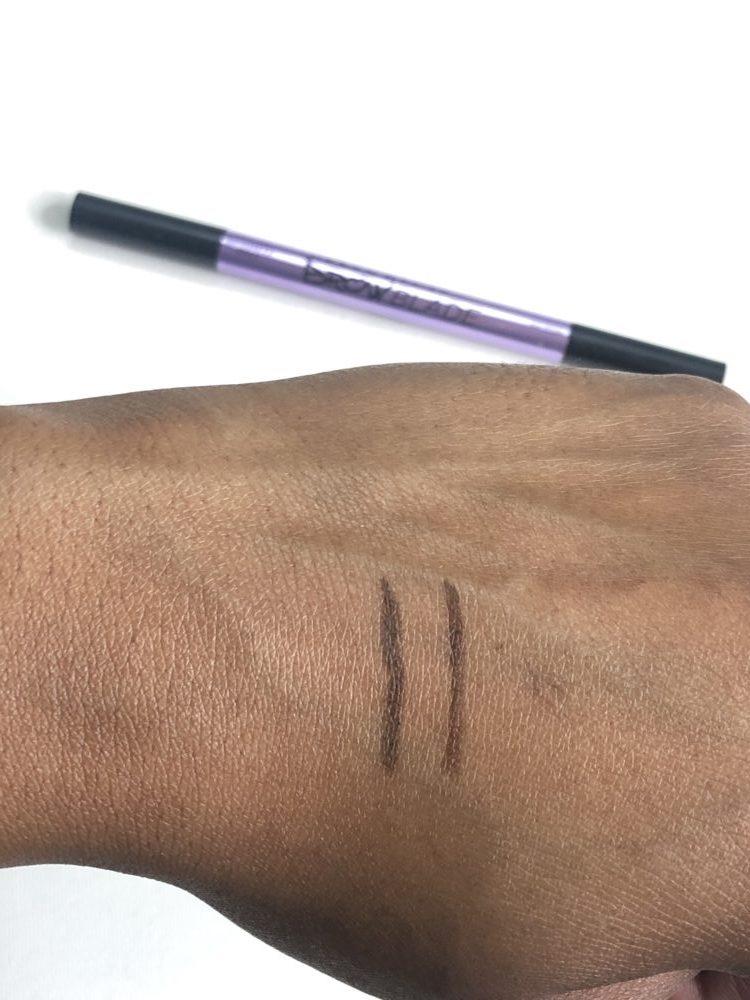 QVC was the first retailer to launch Urban Decay's Brow Blade, and I was delighted to try it before it hit stores. I was sent the shade "Dark Drapes," which is the perfect deep brown for my brows. The Brow Blade comes in seven shades total, and Dark Drapes is the darkest.
Here's what the brow pencil looks like: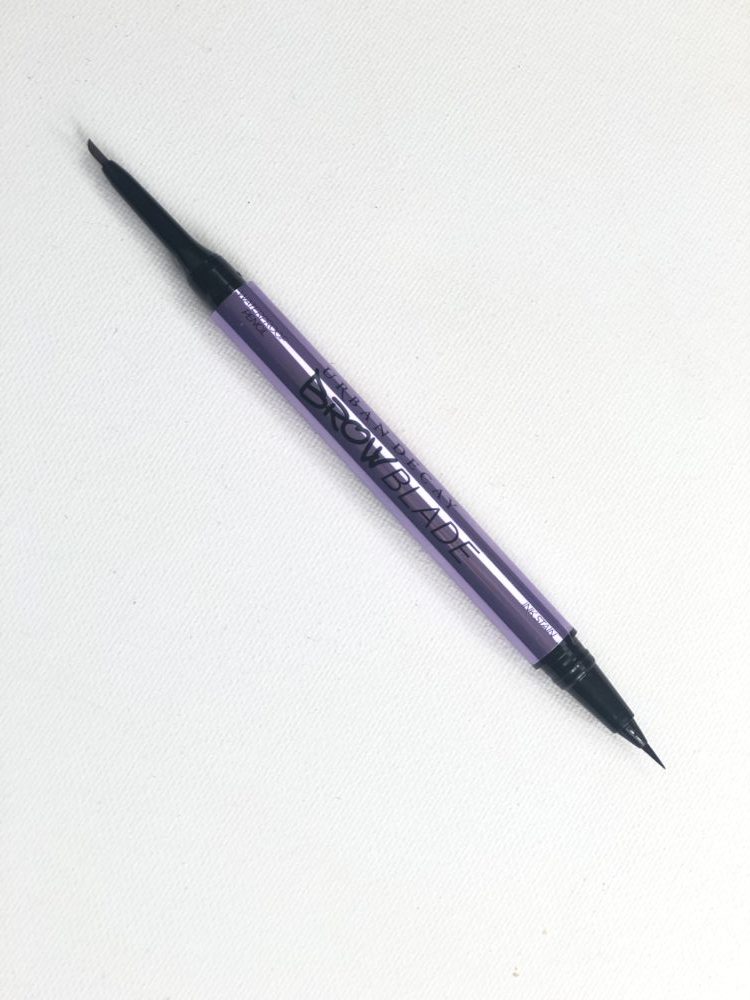 Both ends are super thin, which is perfect for precision.
My brows before: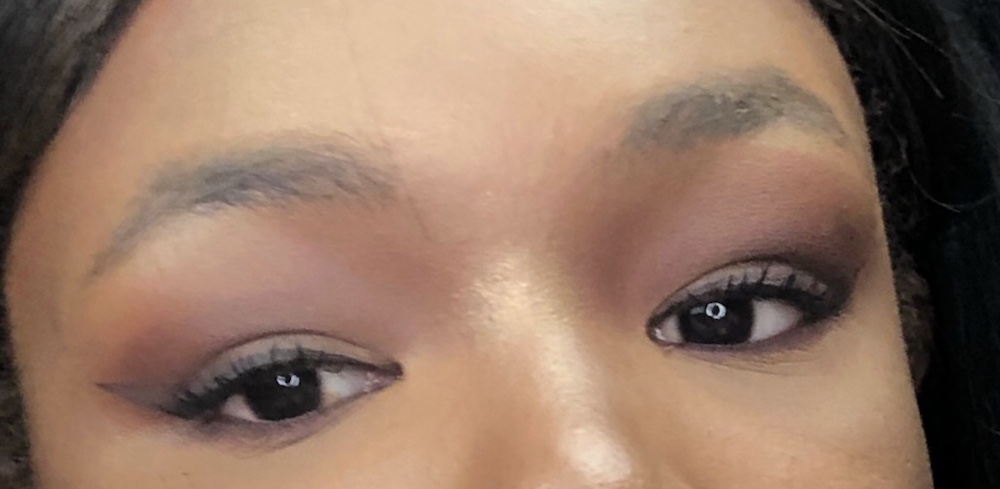 Yikes. As you can tell, my brows need some attention.
Here's how my brows looked after I filled them in:
I literally look like a different person with my brows filled. After using the Urban Decay Brow Blade, I applied my go-to MAC Studio Finish Concealer in shade NC 45 to clean them up, using a flat brush from Morphe.
My final thoughts on Urban Decay's Brow Blade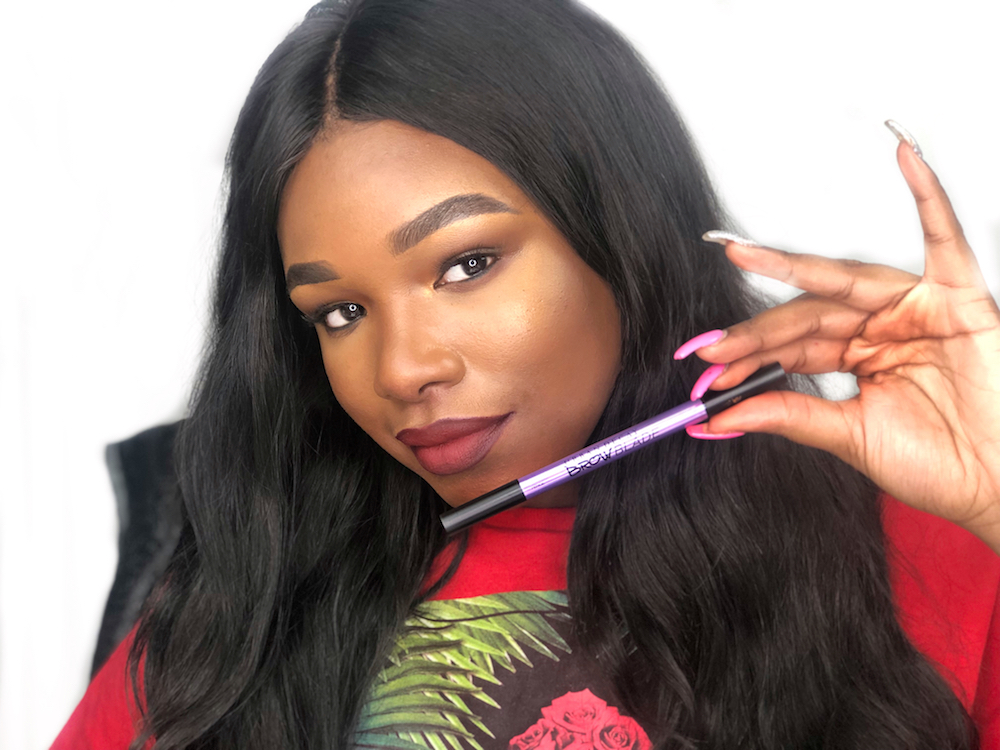 Because I prefer to do my brows with a pomade or cream, it's rare that I'm impressed by a brow pencil. However, I must say that this isn't just another brow pencil. The Brow Blade carves out your brows and takes them from zero to hero with little effort. Aside from the pencil side being super thin, it also glides on easily without breaking (which is my pet peeve). I also like that you can twist the retractable pencil up AND down. Some brow pencils only allow you to twist up, which may cause you to waste product in the long run.
I must be honest—I was a bit skeptical of the liquid pencil end. I thought that it would either be a disaster or be completely useless. Boy, was I wrong. Though it is a liquid pen, it doesn't go on super harsh. From my experience, it's perfect for the gap areas of the brows where the pencil doesn't quite do the job. In the sparse areas of my brows where there really isn't hair to catch the product, the pencil does the bare minimum. The pen, on the other hand, does the trick. Also, the liquid pen tip is pretty thin so you can make very small hair-like strokes, which helps you fill in your brows more naturally.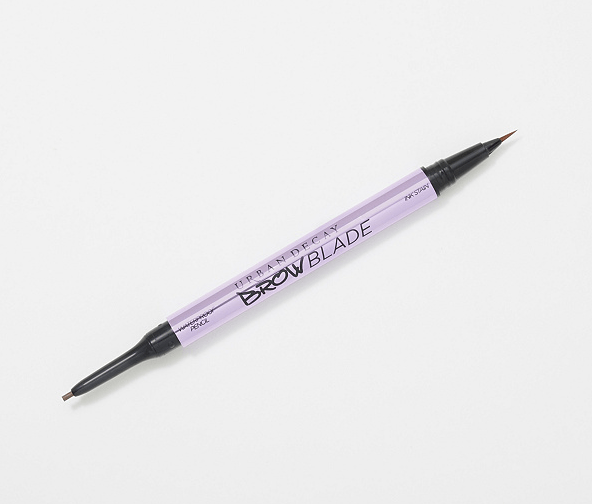 Urban Decay Brow Blade ($26) is currently on available on QVC and on Urban Decay's website, and is set to hit other retailers in February and March.