Uranus Retrograde Is Happening—Here's What This Means
Unpredictable changes are bound to occur.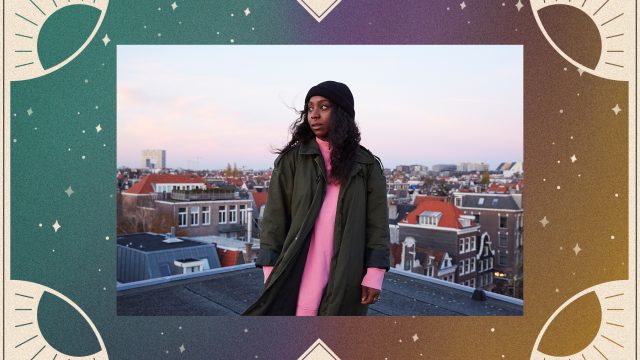 Rebellious Uranus will start its retrograde journey on August 15th, in the sign of Taurus. This backward spin, which lasts five months, will end on January 18th, 2021. During this time, you can expect unpredictable changes to happen, most of which will rock and transform your life forever. Your mind is receiving cosmic downloads now, so pay attention to what the stars are telling you.  
Here's your Uranus retrograde horoscope. Remember to take a look at your rising sign.
Aries  
Your new spiritual beliefs are pushing you to let go of the need for materialism. However, your wallet and will be tested, as there are some items you just can't resist buying. Be careful with your purchases and only buy items that are worth the temptation during the months ahead.  
Taurus  
You are not shy in letting others know how you feel on certain matters. Speaking up is key right now, but please be sure you know all the deets and tea on the situations and people you are defending. This will allow you to assert yourself from a place of power.  
Gemini  
You are desiring freedom from all of the constraints that are holding you back. The caveat is that you're scared and uncertain of how to move towards this altruistic lifestyle. Surround yourself with those who rock the vibe that you desire now and take baby steps towards changing your life.  
Cancer  
Your friend group is shifting, which may have you scrambling for clarity as to why your crew is changing. People evolve and outgrow friendships. It doesn't mean that they are gone forever, but they are focusing on other people and matters at the moment. They'll be back. Have some patience.  
Leo  
You started out pursuing one goal at work and it led you towards another direction (totally different from the one you envisioned). Go with the flow and see where your new professional endeavors take you. For all you know, it may lead you towards greatness on the road less traveled.  
Virgo  
You're consuming your days defending the rights of others, which by the way is amazing. Giving more back to your local community and the world-at-large will help you to become the awesome visionary you were born to be. The world needs more people like you to lead them.  
Libra  
At times, you can be a tad impatient with those who don't vibe with your ideology. Learning to take a step back and not argue about your beliefs before understanding their point of view is pivotal. For all you know, you may be fighting for the same political causes.  
Scorpio  
Just when you thought things calmed down in your one-on-one relationships, they become crazier than ever. If you can ride the waves and allow yourself to find calmness within, then the erratic nature of your relationship won't feel so energetically intense. Try going with the flow in your relationships.  
Sagittarius  
You're leaning towards adding alternative ways to boost your vibe at the moment. Taking a yoga class or meditating daily will allow you to decompress (which is what you need). It will also prove to be a form of self-care and calm your mind through these intense and uncertain times.  
Capricorn  
Your zany sentiments in matters of the heart are introducing you to strange bedfellows. You'll decide to date or flirt outside of your normal "type," opening you up to people who are refreshing, exhilarating, and fun. Opening yourself up to new possibilities and people can lead to long-term relationships.  
Aquarius  
You're not able to commit to anything at the moment (including love, work projects, and commitments), mostly because you are feeling like you need to be free at the moment. You'll be able to chill solo and embrace all the fabulousness that is you by giving yourself extra TLC.  
Pisces  
You are embracing all of your quirks and eccentricities. Use your radical ideas and beliefs to create an artistic masterpiece for the world. Embracing your intuition is key now, as it will help to elevate your mind and artistry—be the real you and show the world your innate gifts.