Uranus Is Going Direct—Here's What This Means for Your Zodiac Sign
The tea is going to be spilled.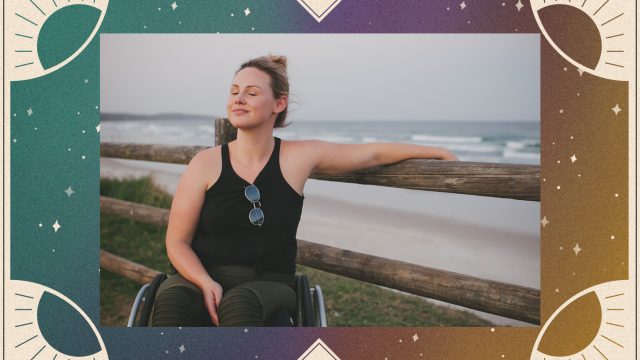 Revolutionary Uranus has been retrograde since August 15th and turns direct on January 14th, 2021, in Taurus. During this time, you can expect major shifts to happen in your life, particularly around your finances and sense of stability. Instead of resisting change, try to embrace it. Uranus is called "the Great Awakener," so be prepared to see things from a different perspective—one that will rock your world for the better.
Below is your Uranus direct horoscope. Make sure to read your rising sign, too.
Aries
It's time to curb your spending. Instead of blowing your whole paycheck on frivolous items, start saving a little bit of money every month when you get paid. It's extremely important to create a nest egg now. You never know when it will be helpful for you in the future.
Taurus
For someone who loves stability, you're finding it harder to be stable these days. True certainty lies within. Don't let outside noises and sources change your vibe. Stabilizing your life will be very easy if you keep regularly scheduled obligations and follow through with them at this time.
Gemini
You really want to make the world a better place. The caveat is that you feel the weight of such matters on your shoulders, and it's making you anxious and irritable. Your heart is in a good place, which means you just have to learn to balance out these energies.
Cancer
Friends may come and go—only to come back again. The best way to handle this energy is to not get super invested in the drama and focus solely on your own needs. The friends who create conflict need to be put on ice before arguments arise over little issues.
Leo
The trajectory of your career is changing, making you take on a different role or position at work. You may even want to transform the way you do business and make your brand more relevant. One thing is certain now: Professional growth will happen if you fully embrace it.
Virgo
You're feeling more restless than ever, and you're longing for higher-minded inspiration. Take an online class, learn a new language, or read a cool book. Open your mind to different philosophies now—and try not to commit to just one. Embrace many of them to ensure that you become intellectually stimulated.
Libra
You have the opportunity to win big when gambling or to inherit money unexpectedly. A raise or tax refund could be coming your way now. Instead of spending all of the money that you receive, start a financial plan that will allow you to save your pennies for a rainy day.
Scorpio
Your relationships are super erratic, which makes you unaware of what to expect from the day-to-day vibe of your partnerships. In order to maintain peace, it's important to have a chill disposition and not jump to conclusions. The more you know what you want from others, the easier it'll be.
Sagittarius
Now that Uranus has gone direct, you may feel a sense of urgency in adding structure to your daily routine. This may be hard to do, as each day leads to a new adventure and a whole different list of important errands to do. Try to go with the flow.
Capricorn
Creativity comes and goes, but as long as you are dedicated to being the best version of your artistic self and bringing your visions to the world, then you will move forward. Be careful not to push or rush the process. You'll be happy if you lean into your artistry.
Aquarius
Your home life feels rockier than ever now. Don't worry, this energy shall pass when Uranus turns direct. There will be a few home improvements that you need to make, but once you manage and take care of them, you'll be able to create a better living environment.
Pisces
The truth always comes out, especially when you least expect it. Now that you know the real tea, the question is: How will you proceed? Take the time to think about the path you want to take and the energetic vibration you want in your life. The choice is yours, Pisces.