"Uptown Funk" officially reached diamond status and it happened *really* fast
Right about now, Mark Ronson and Bruno Mars should be somewhere poppin' bottles in the name of success because their 2014 song "Uptown Funk" officially reached diamond status, Idolator reports. Given its widespread popularity, we're not shocked to hear that it now belongs to the "10 million sold" club, but what's really impressive is the fact that the jam-worthy tune is only the 13th song to go diamond, a feat it accomplished in less than two years.
That's completely mind-blowing, but for a minute we were sidetracked by a series of sad mental flashbacks of all the things we wanted to accomplish since 2014 waved goodbye to us, but immediately checked ourselves for comparing stuff that's still lying dormant on our to-do list to a song. Besides, we're no haters! It's time to par-tay like the teacher who slayed an "Uptown Funk" dance routine at her retirement party.
https://www.youtube.com/watch?v=k0J4mk1JFUs?feature=oembed
On second thought, there's no way we can safely execute a head spin, so we'll settle for a simple middle-of-the-road throwback two-step.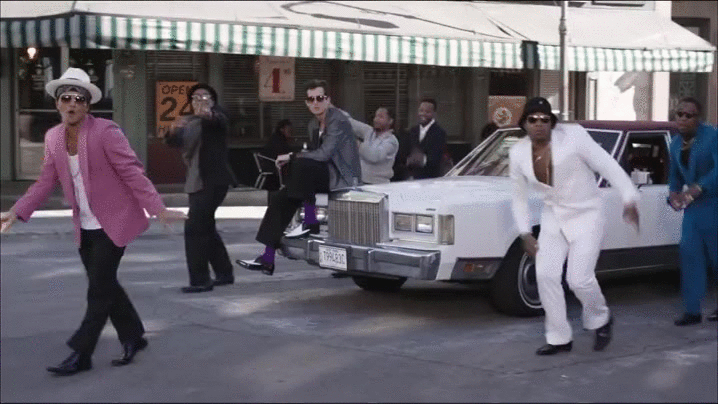 Ronson and Mars' hit joins an exclusive list of diamond-status songs that includes the likes of Carly Rae Jepsen's "Call Me Maybe," Eminem and Rihanna's "Love the Way You Lie" and Lady Gaga's "Poker Face," among others.
This admirable achievement comes just two weeks after Mars debuted his new song "24K Magic" and we honestly couldn't think of a better way to start his new musical era.