This "Once Upon a Time" star isn't cool with being killed off
Fans of ABC's Once Upon A Time had to say a tearful goodbye to the chivalrous Robin Hood this weekend, and they're not the only ones disappointed about the departure. Sean Maguire, the English actor who played Robin Hood, spoke to the Hollywood Reporter about the death of his character, admitting that he wasn't all that pleased with how it panned out.
At the beginning of Season 5, Maguire's Robin Hood was actually promoted to a series regular, so he didn't expect his character to be killed — that is, until he got the news in January from the series honchos Adam Horowitz and Eddy Kitsis.
"I was surprised because the way the writing had gone had alluded to Robin and Regina being soul mates and there being, as I've often said, hope and a happy ending. But in this character's case, that wasn't going to be the way it was going to go," Maguire said.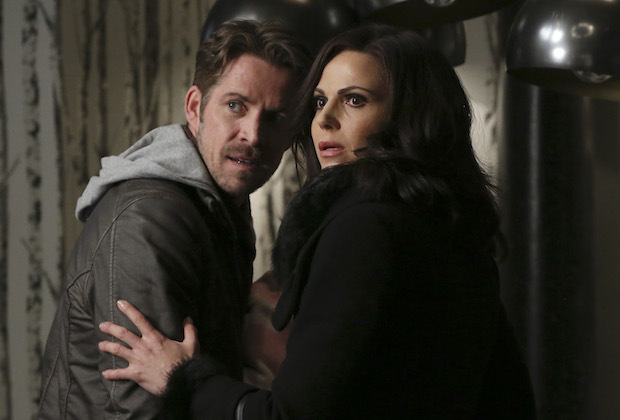 It turned out that Robin Hood was killed protecting his soulmate, Regina. He stepped in front of her when Hades pointed the Olympian crystal at her, and he died right in front of her eyes. This is after the moment of foreshadowing when Robin tells Regina, "You are my future." Regina replies, "I'm with you, always."
Could someone get us some tissues, please?
When asked bluntly if he was happy with the way Robin's journey ended, Maguire answers frankly that he's not. He wasn't pleased with how quickly Robin was killed off.
"I felt like it was an abrupt end; I didn't feel the character had any development this year and wasn't really written for. That was disappointing for people who liked Robin Hood and liked him and Regina together," he said. "In all honesty, I don't feel that a character like Robin Hood got the development that he could have had."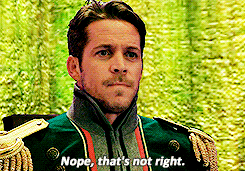 There's a healthy dose of honesty if we've ever seen one. That being said, though, Maguire respects the process and he definitely respects the final word of the writers. He told the Hollywood Reporter, "But I respect the way the guys want to run their show. You either have to be on board or not. I'm happy to serve the writers." Robin may be dead, but his chivalry certainly lives on.
When prompted whether Robin will make some sort of reappearance on the show, Maguire muses that it probably won't happen. He said he likes to move forward when a character comes to a close and find new and exciting challenges. Plus, he wants to focus on being a dad for a while. Then again, he wants everyone to know he has gone on record to say, "Never say never."
He hopes Regina can find happiness after Robin is gone. In the meantime, he puts together an off-the-cuff eulogy for Robin.
"I'd say he was a good father, a good man and he ultimately gave the ultimate sacrifice to the woman he loved. He tried to live with honor despite being a very flawed human who has made mistakes. He gave his best and that's the best way to remember him."
Good enough for us.