7 Upgrades I Made to My Beauty Routine In My 30s That Have Changed My Life
How I revamped my regimen to address new concerns and course-correct past bad habits.
The product recommendations in this post are recommendations by the writer and/or expert(s) interviewed and do not contain affiliate links. Meaning: If you use these links to buy something, we will not earn a commission.
For as long as I can remember, I've enjoyed keeping a personal beauty routine (though it has certainly changed over the years).
Time-traveling back to high school, my regimen involved a daily rendezvous with my Hot Tools flat iron, blue eyeshadow, and iconic apricot scrub (anyone else?). In my 20s, I became an eager beauty editor who jumped at the opportunity to slather any editorial test product onto my face and hair that I could get my hands on. I've always loved taking some "me" time to look and feel my best.
But let's be honest–those early-day routines were littered with faux pas. My 12-step routine of random (and too many) skincare and makeup products caused acne. I chose accessibility over quality with my products, and blue eyeshadow… 'nuff said.
Then, I entered my 30s, and like many other women in this age bracket, I had to face many biological ch-ch-ch-changes: slowed cell turnover, reduced collagen production, and hormonal shifts, all of which manifested physically on my skin.
Reality set in with those fine lines: I needed to level up my beauty routine—stat.
As I began to do more to protect and nourish my skin, do less with my hair and makeup, make conscious ingredient choices, and stop pretending Starbucks is an acceptable replacement for water, I realized aging is a blessing.
I now prioritize these seven beauty routine upgrades that have changed my life. I've never felt (or looked) better, and these changes can help you experience the same.
RELATED: 8 Best Makeup and Hair Products to Level Up Your Holiday Party Looks
1
I drink a ton of water and get enough sleep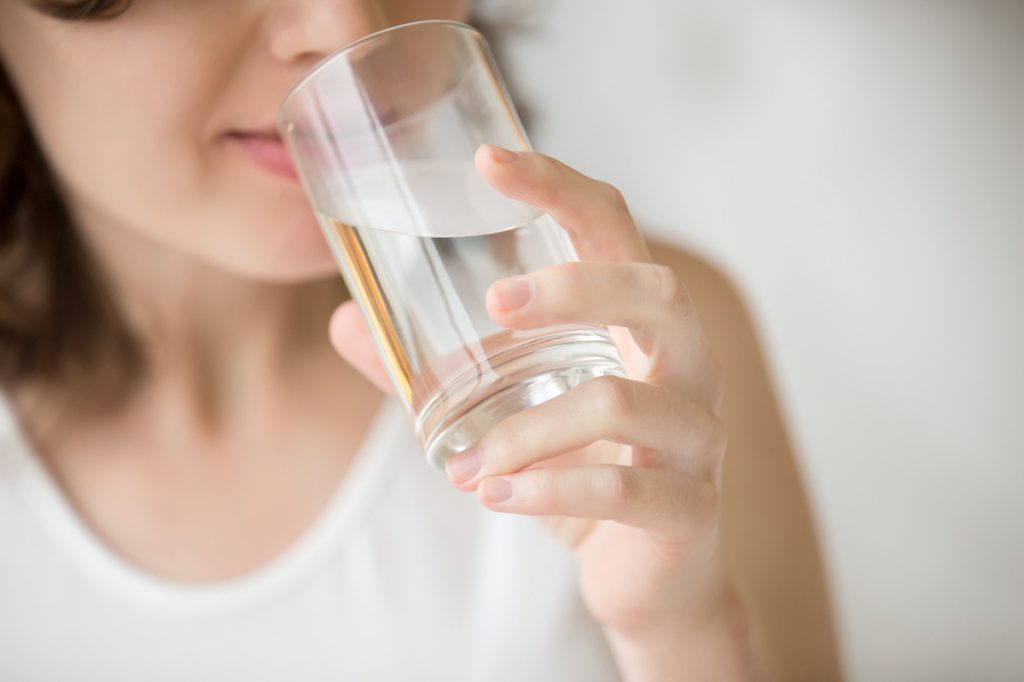 All throughout my 20s, I was gallivanting around Manhattan from one daily beauty event to the next, "hydrating" with iced coffee by day and complimentary prosecco by night. And sleep? I clocked in at an average of five hours a night because I claimed I "didn't have time" for more than that. I felt tired; I looked tired.
A little slice of wisdom from this side of my 30s: beauty starts from the inside out. There are 24 hours in each day, and you do have time for the recommended eight hours of sleep and drinking at least a half-gallon of water daily—you just have to choose to prioritize it.
As soon as I began to employ these practices, my skin started to look and feel more balanced, and my puffy, dark undereye circles dissipated.
2
I apply sunscreen daily
I, like many people who crossed over into their 30s, suddenly became very aware of my skin's appearance and "age." Were those fine lines getting deeper? Was that a new sun spot? Didn't my skin used to be tighter?
Even as a teen, I knew enough to wear sunscreen on sunny pool days to protect myself from skin cancer, but the importance of daily SPF protection as part of my skincare routine came, ironically, with age. Because here's the truth: sun exposure causes 80% of visible facial aging signs.
Now, I won't even step outside to get the mail without wearing sunscreen. With my reactive skin, I often steer clear of piling on *another* product, but today's skincare-makeup hybrid trend is ever in my favor. It's so easy to protect your face while adding a gorgeous glow in one step using tinted moisturizers, CC creams, and skin tints enriched with at least SPF 30.
Try: La Roche-Posay Anthelios Mineral Tinted Sunscreen For Face SPF 50 ($34.99)
Try: IT Cosmetics CC+ Cream with SPF 50+ ($44)
3
I prioritize makeup removal before bed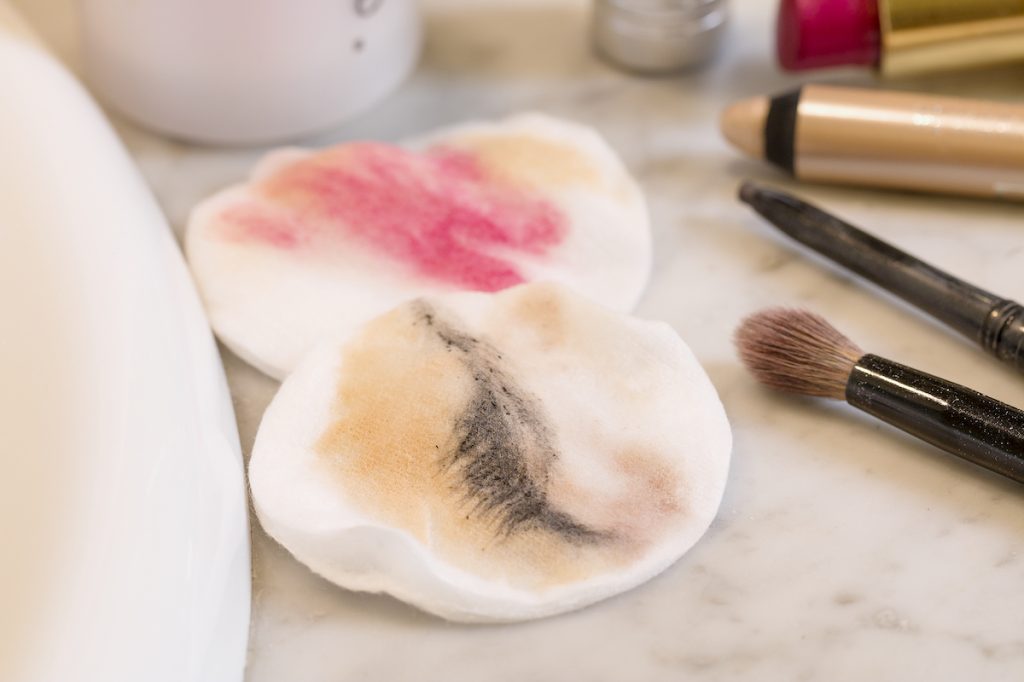 I cringe thinking about how in college, I would lazily dive into bed post-bar hopping with a full face of makeup still on… only to wake up with mascara all over my pillowcase and pimples dotting my face.
I'll say it louder for the people in the back: wash your dang face every night. Leaving your makeup on while you sleep comes with a laundry list of negative side effects: clogged pores, eye irritation or infection, and a dull, tired complexion.
Practicing a legit makeup removal routine prior to hitting the pillow has cleared up my skin and allowed me to wake up looking refreshed (even after a glass of wine or two). At the very least, I stick to this four-step regimen that's easy to accomplish even when I'm tired: I start with an alcohol-free makeup remover or makeup wipe; then, I double cleanse with an oil-based cleanser (to break down makeup and debris) and a gentle cleanser (to wash it all away), then finish up with a hydrating moisturizer.
Try: Cetaphil Gentle Waterproof Makeup Remover ($10.49)
Try: Bosica MakeUp-BreakUp Cool Cleansing Oil ($37)
Try: Natura Gentle Cleansing Mousse ($31)
Try: Simple Kind to Skin Replenishing Rich Moisturizer ($9.29)
4
I stopped picking zits (and swear by acne patches)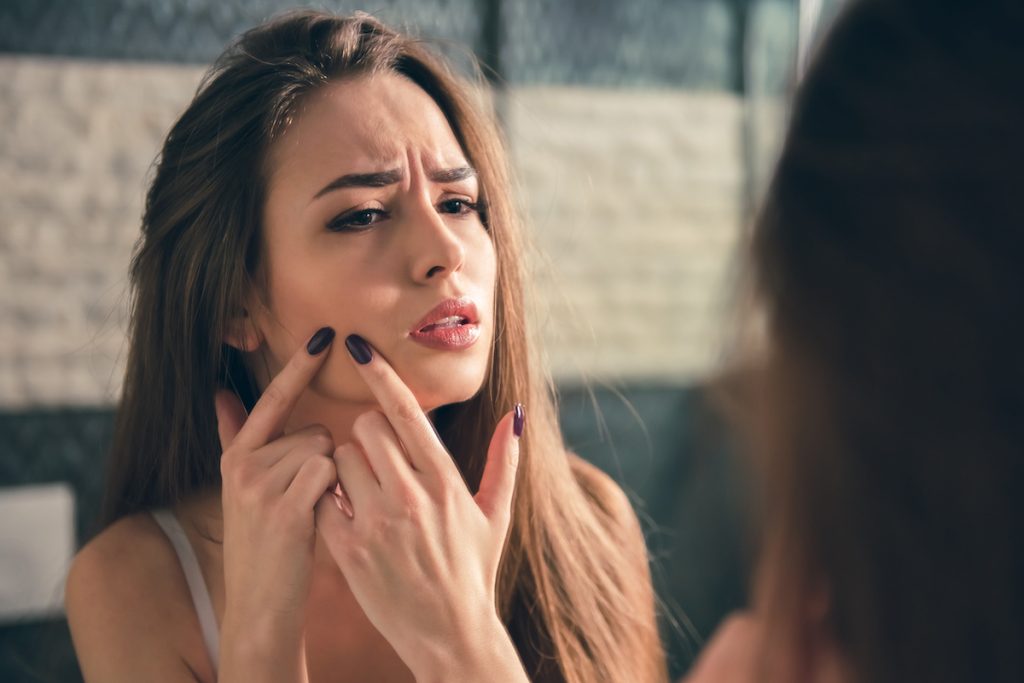 Everyone has a bad beauty habit that's hard to kick, and allow me to introduce you to mine: clawing at blemishes.
I've dealt with small bouts of hormonal acne since I was a teenager (and yes, acne is still a thing in your 30s), so admittedly, I've been aware of the reasons that picking at a zit is bad. It makes the pimple look worse, plus it can scar and get infected, but the compulsory need to pop has always had a chokehold on me.
As the "maskne" struggle became real during Covid, I finally discovered the amazingness that are pimple patches, and now I stock up on them in spades. Not only do they effectively spot-treat a blemish, but the physical sticker barrier has helped me kick the "pick" habit. Added perk: the clear design is undetectable on Zoom calls.
Try: ZitSticka KILLA Kit ($60; best for deep, early-stage cysts)
Try: Mario Badescu Drying Patches ($17; best for whiteheads)
5
I switched to silicone-free hair care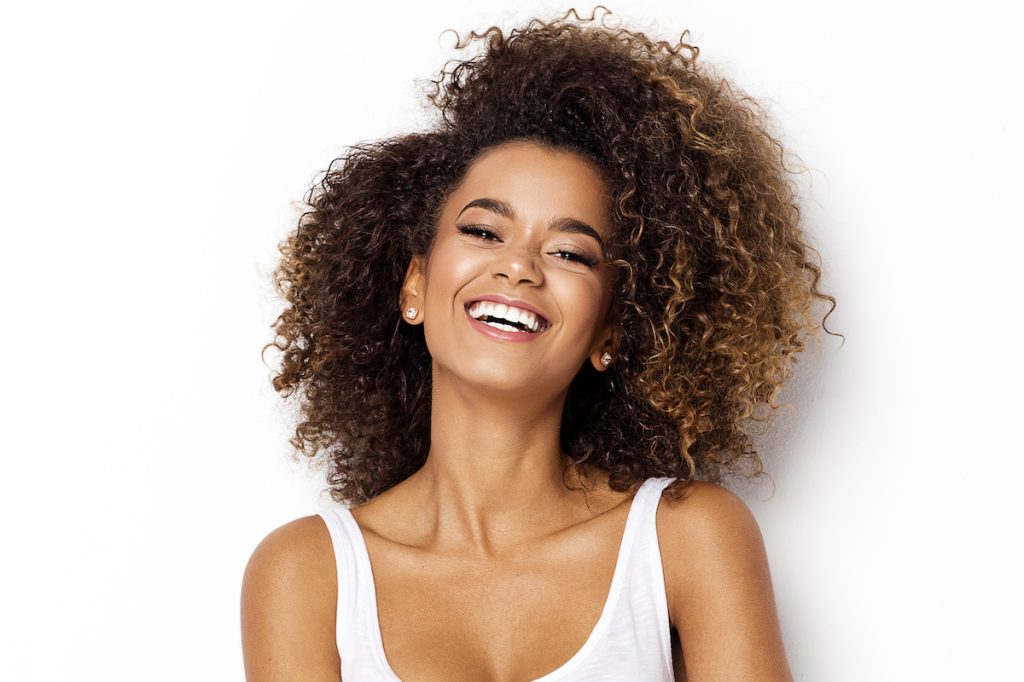 True story: I didn't know I had type 3a curls until I was 33.
For many years, I washed my hair with whatever I found in the beauty closet at work or my trusty drugstore shampoo from childhood (that only cost $5). It kept my semi-wavy hair shiny and frizz free, so I figured, why change what was working?
What I didn't realize was most of these formulas were loaded with silicones–a popular ingredient in hair care that makes your mane look glossy and feel soft, but also coats your hair shaft, preventing it from absorbing essential nutrients for optimal hair health.
I decided to jump on the clean beauty bandwagon a few years ago, which meant me swapping my mainstream hair products for more natural alternatives. After just a month of a silicone detox, my tresses were no longer weighed down by synthetics and healthy curls (my actual hair texture!) made their debut for the first time ever.
Try: Briogeo Superfoods Mango + Cherry Balancing Shampoo and Conditioner ($52 for both)
Try: Drunk Elephant Wild Marula Tangle Spray ($25)
6
I splurge on quality makeup basics
The best part of entering your 30s? Feeling more confident in your skin and worrying less about impressing others. Meaning, the full face of makeup that I used to rock every day in my 20s became a thing of the past.
While I've always loved playing with makeup (I'm a beauty writer, after all), I realized the beauty of a "less is more" makeup look that naturally enhances my features: a glowing complexion, mile-long lashes, well-groomed brows, and moisturized lips with a kiss of color.
Lesson learned: splurge on a good-quality skin tint, lengthening mascara, brow gel, and hydrating lip color, and you'll have yourself a complete, five-minute makeup routine that actually makes you appear more youthful.
Try: Tarte Maracuja Hydrating Tinted Moisturizer ($29)
Try: Milk Makeup RISE Mascara ($28)
Try: Benefit Cosmetics Gimme Brow+ Tinted Volumizing Eyebrow Gel ($24)
Try: Kosas Wet Lip Oil Gloss ($22)
7
I rotate ingredient-driven eye creams
Adding eye cream to your beauty routine is an "I turned 30" rite of passage. Your delicate eye area features some of the thinnest skin on your body, meaning it's one of the first places to show signs of aging and stress, including fine lines and wrinkles, dark undereye circles, dryness, and puffiness.
To really reap those anti-aging benefits, I rotate my eye cream selection every morning and night based on what ingredients my skin needs at that moment: hyaluronic acid (hydration), peptides (helps reduce fine lines and wrinkles), caffeine (a dose of depuffing), squalane (a boost of moisture and softening), Vitamin C (brightening), Retinol (targets hyperpigmentation and crow's feet), and Niacinamide (all-around improves skin).
Try: Biossance Squalane + Marine Algae Eye Cream ($56; great for treating fine lines and dry skin)
Try: The Inkey List Caffeine Eye Cream ($9.99; great for depuffing and treating dark circles)
Try: Olay Hyaluronic + Peptide 24 Fragrance-Free Gel Eye Cream ($29.99; great for smoothing and plumping)
Try: RoC Retinol Correxion Line Smoothing Eye Cream ($12.99; great for targeting wrinkles at night)