Dermatologists Want You to Wear UPF Face Masks—Here's Why
Plus, expert tips for finding the best ones.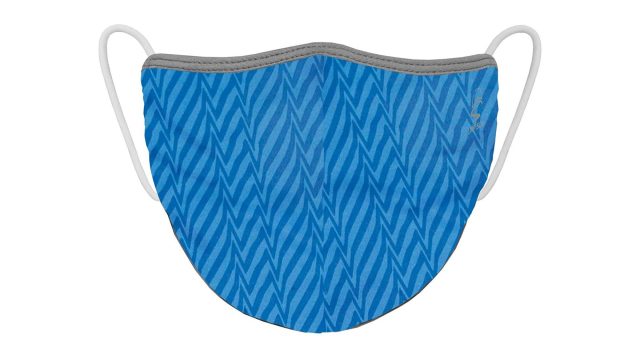 As we continue to develop a stronger understanding of the different types of non-medical face masks on the market, chances are you may have stumbled upon UPF face masks. UPF, short for ultraviolet protection factor, provides sun protection, which can be particularly useful for people who tend to burn easily or are at high risk for certain skin cancers.
To understand why UPF face masks are important and the factors to consider before purchasing one, we interviewed four board-certified dermatologists.
 5 things to consider when searching for UPF face masks:
Fabric: Jyoti Gupta, M.D., suggests looking into the fabric construction as masks made with tightly-woven fabrics usually provide more sun protection. "If a fabric is tightly woven, like denim or synthetic clothes, there are going to be fewer holes where light can penetrate, ultimately providing more protection to the user," she explains. "Similarly, the fabric content of your mask makes a big difference, as polyesters can be highly protective as they reflect light rays."
Color: "The best sun-protective dyes for increasing the UPF are the darker colors such as black, blue, and dark green," Dr. Gupta says.
Fit: Masks that are stretched out can cause the UPF protection level to decrease, so it's important to look for one that fits your face.
Level of protection: Not all UPF face masks are created equally, so look for its UPF rating. "Similar to SPF ratings for sunscreen, a mask with UPF 30+ will only let 1/30 of the rays pass through (screening 97% of rays), while a UPF 50+ will only let 1/50 of the rays pass through (screening 98% of rays)," explains Tsippora Shainhouse, M.D. 
Seals: When in doubt, look for face masks that have a seal from a reputable organization. Dermatologist Marie Hayag, M.D., suggests looking for UPF face masks that have the Skin Cancer Foundation's seal of recommendation since the fabric must have a UPF of 30+ to qualify for it.
Add these UPF facial masks to your shopping list :
1. Coolibar UPF 50+ Face Mask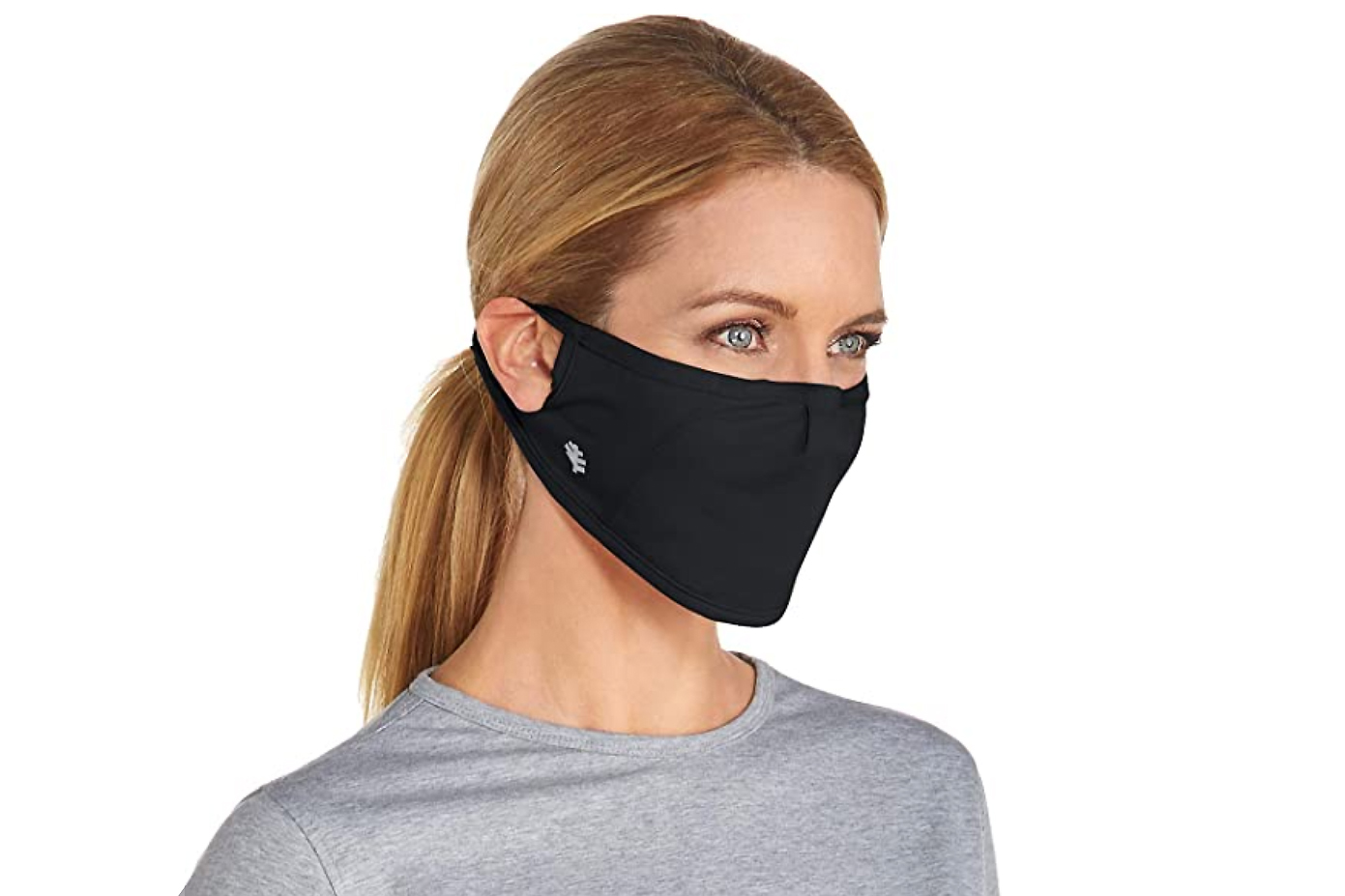 Shop it! $24, amazon.com
This face mask protects the skin from 98% of harmful UVA/UVB radiation and holds a seal of approval from the Skin Cancer Foundation.
2. Sunday Afternoons UVShield Cool Face Mask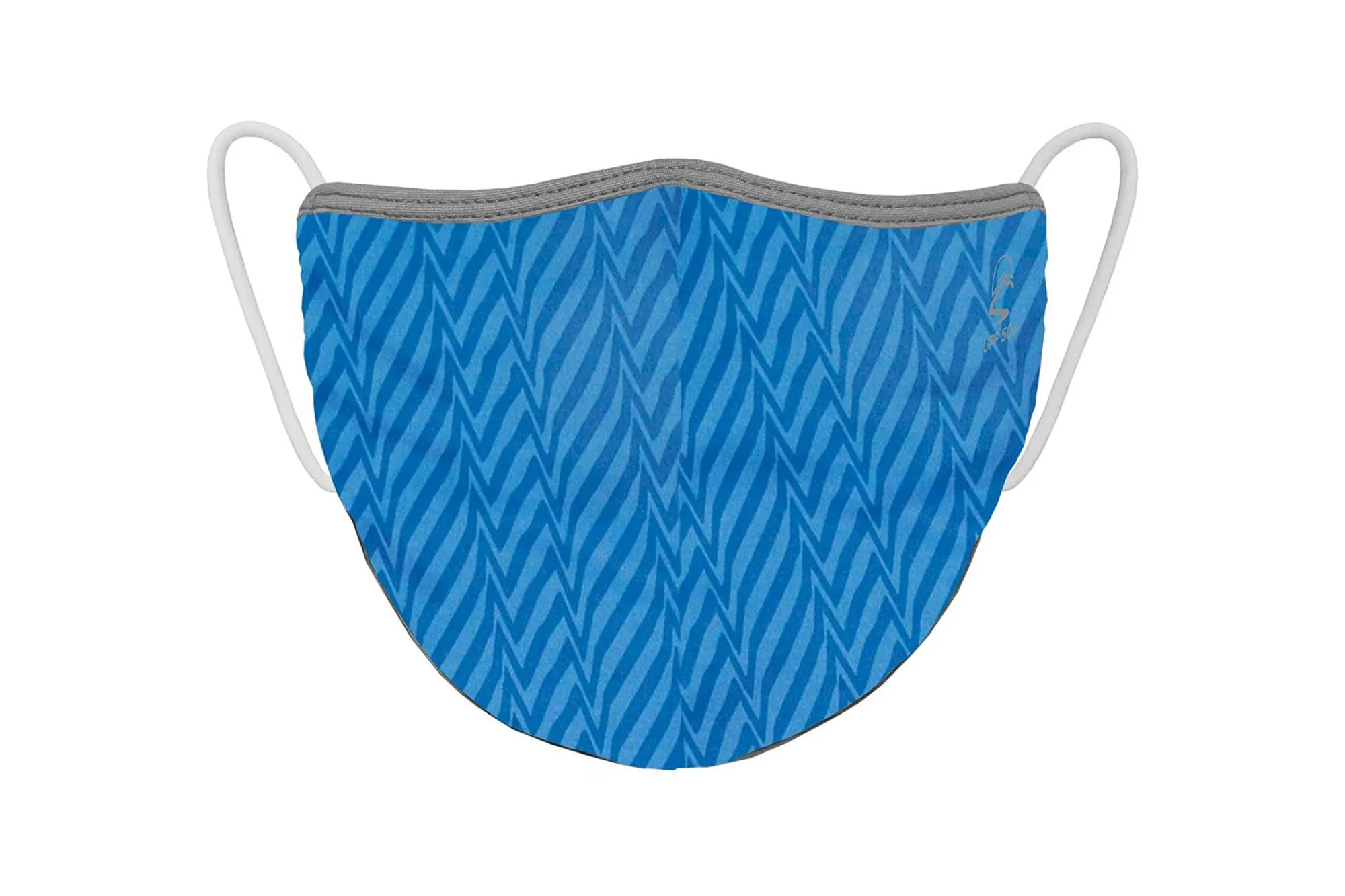 Shop it! $12, amazon.com
Made from a chemical-free cooling fabric, this face mask provides both essential UV protection and some added cooling action on the hottest of days. 
 3. UV Skinz UPF 50+ Bamboo Face Shield
Shop it! $22.95, amazon.com
Upgrade your mask game with some help from this protective facial shield, which boasts both a soft fabric and impressive UPF 50+ protection. Plus, you'll be able to shield your neck, too.
4. Solbari Sun Protective Face Mask – Sensitive Collection UPF 50+
Shop it! $35, solbari.com
Aside from providing UPF 50+ protection to the skin, this mask scores high marks on durability. It was tested and rated for anti-pill, which prevents the mask from shrinking and color fade. 
5. Luminora Protective Face Mask UPF 50+, $15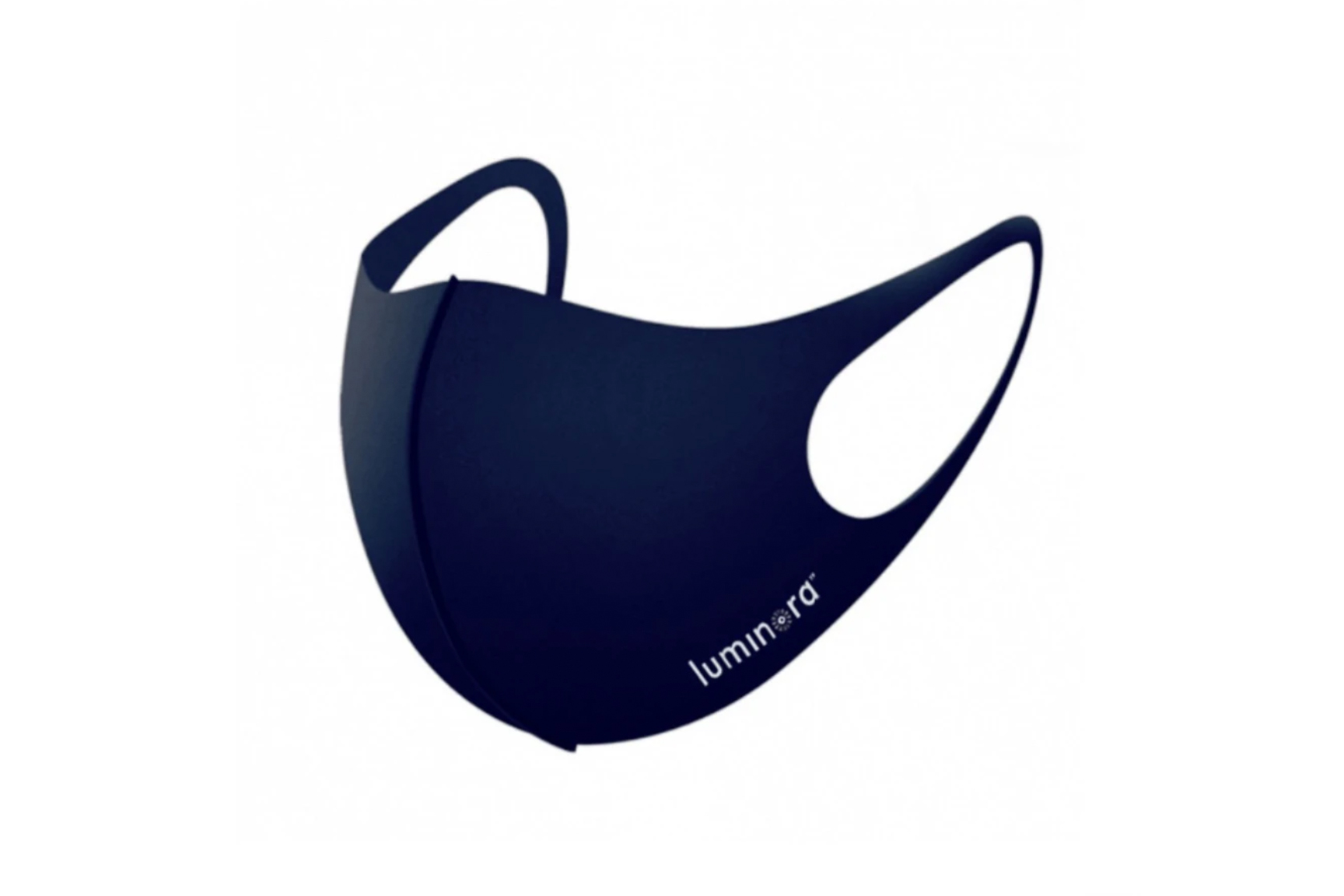 Shop it! $15, luminora.com
This UPF facial mask comes in a variety of different sizes, ensuring the most comfortable fit possible. Also, if DIY masks are your thing, you can also purchase fabric from Luminora to make your own masks at home.