Head to the University of Copenhagen if you want a free education in all things Beyoncé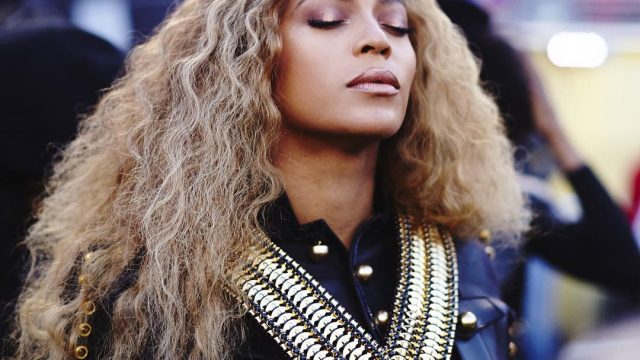 It's the Queen's birthday! No, not the British matriarch, but our very own Queen Bey aka Beyoncé Giselle Knowles-Carter. And what better way to celebrate this blessed day than to learn all we can about our queen? Luckily for you, the University of Copenhagen offers a course in all things Beyoncé…for free!
We've already learned so many life lessons from Beyoncé over the years. From the importance of supporting each other as strong independent women and the value of hard-work to loving our "bootylicious" bods just the way we are — so we can only imagine the wealth of knowledge we could gain from taking this class.
The Department of Arts and Cultural Studies class is titled "Beyoncé, Gender and Race," and Prof. Erik Steinskog, a self-professed fan of Bey, told Denmark's TV2 that Beyoncé will be interpreted in the course as one would study opera or literature.
"We will analyze her songs and music videos. There will be a focus on gender, sexuality, and race. One of the goals [of the class] is to introduce Black feminist thought, which is not well known in Scandinavia. We want to explore the kind of entity feminism is, Steinskog said.
According to the university, 75 students have already signed up for the class (we're beyond jealous) and they're expecting many more. Steinskog obviously gets it: "Beyoncé is important in understanding the world we live in," the scholar told TV2.
"Beyoncé is one of the biggest pop artists today, which makes her important in an analysis of contemporary times.
This isn't the first time a school has offered a course on the Queen. Back in 2014, Rutgers University listed "Politicizing Beyoncé" as a course option, which was later canceled. And the University of Texas at San Antonio also has offered a class on Lemonade. But this is definitely the first course that has been offered for absolutely zero dollars, since higher education in Denmark is free (for EU/EEA, and Swiss students, as well as exchange students and some others with residency permits).
What are you waiting for? If you're in Denmark, go get your degree in Beyoncé studies.