This university may be getting rid of their problematic mascot — and we hope more colleges and sports teams will follow suit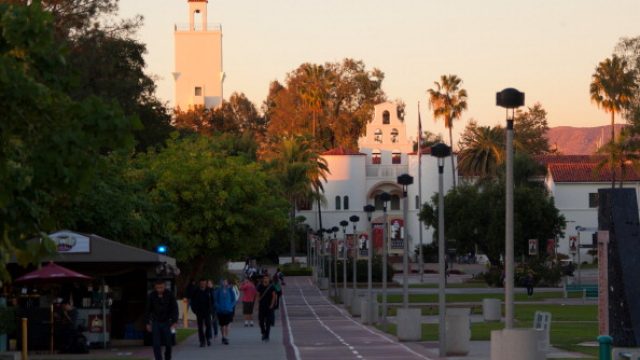 San Diego State University has taken an important step to potentially eliminate the tradition of appropriating Native American history at their school (and many other schools and athletic teams). SDSU may be removing the word "Aztec" from their branding and changing the mascot for the university's sports teams. 
An all-too-common problem in the sports world is the use of team names and mascots that are disrespectful to Native Americans and their history of oppression. For example, the NFL Washington Redskins — "Redskins" fits the definition of a racial slur.
On Tuesday, San Diego State University announced they'll take steps to reevaluate the school's Aztec mascot and branding.
In an email sent to students and alumni, Resolution authors Ozzie Monge, a campus lecturer, and the Native American Student Alliance state that the Aztec brand is shaped by "white supremacy, racism, bigotry, and ignorance."
https://www.youtube.com/watch?v=ActT3MA7cFM?feature=oembed
As a result, the university celebrates "cultural appropriation" and  "inherent racism," the authors write. The Resolution calls for the retirement of the Aztec Warrior mascot and the "phasing out" of all symbols and signage that use the term Aztec.
According to the email, a non-binding vote by the Associated Students university council will be held on April 19th.
If students vote to move forward with the elimination of the Aztec brand, a final decision will be made by the university's president.
All members of the SDSU community, including alumni, will be given the opportunity to weigh in on the future of the Aztec brand.
The upcoming vote is a victory for students and faculty who have repeatedly expressed that the Aztec branding is offensive to Native Americans. In 2014, students unsuccessfully petitioned to abandon all Aztecs references and eliminate the school mascot, the Aztec Warrior.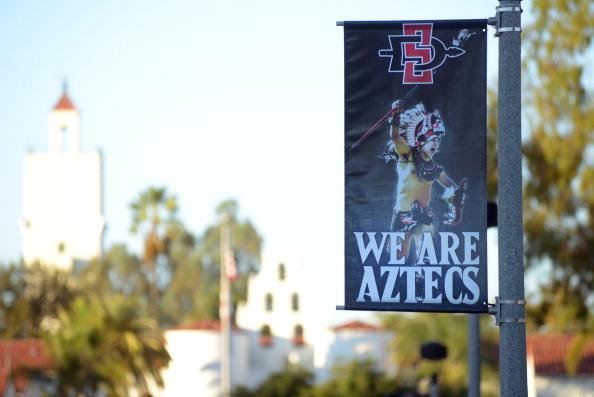 They didn't give up the fight — Monge revived the issue last October. He pointed out that, in addition to the racism of the branding, it perpetuates the misconception that the Aztecs lived in the southwest United States.
Although eliminating the Aztec brand could potentially be a long process, it's a significant and important step in the right direction. Now, let's hope that national sports teams like the Kansas City Chiefs, Washington Redskins, Cleveland Indians, and Atlanta Braves follow suit.