Universal Studios is getting a permanent "Walking Dead" attraction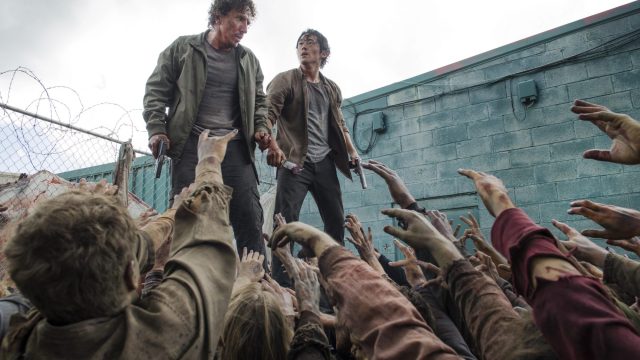 Universal Studios Hollywood gave customers the ultimate Halloween experience with their seasonal Walking Dead maze during the park's Halloween Horror Nights. The attraction, based on AMC's hugely popular TV show, was so beloved that Universal has officially decided to open the maze back up in 2016–permanently.
We're not surprised that people were obsessed with the Walking Dead maze, considering how perfectly it captures the same addictive fear we get from watching the show itself. This new-and-improved attraction will be the same basic idea as its Halloween predecessor, with a few enhancements. You know, just in case we weren't already terrified.
Entertainment Weekly notes that this new Walking Dead attraction will have "authentic walker make-up effects, sophisticated animatronic walkers, substantially more detailed set design and costuming, and highly recognizable props replicated from the series."
The permanent attraction will open this summer, so you can celebrate Halloween a few months early, or get your freaky fix all year round.