This is the makeup HG's Beauty Team wore to survive Universal Studios' Halloween Horror Nights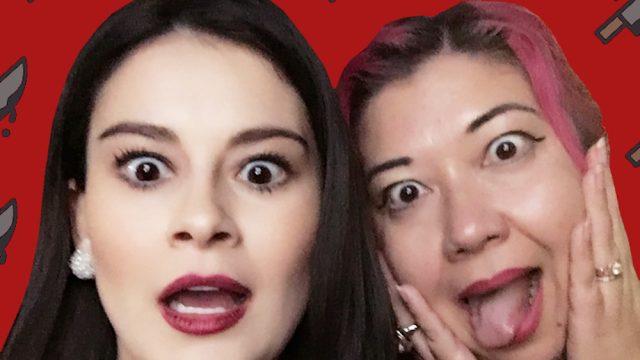 Anyone who attends a theme park's Halloween event, like Universal Studios Halloween Horror Nights, knows that it can be a very spooky — and sweaty — experience. With jumps and scares around every single corner in a massive amusement park, it would be weird NOT to look like a hot, freaked out, mess. If you usually wear a full face of makeup on a normal day, like HelloGiggles' Beauty Editor Marie Lodi and Associate Beauty Editor Alyssa Morin do, you've probably asked yourself whether you should go to the trouble of drawing a cat-eye or contouring your face. Is it even worth it if you're just going to scream off all your makeup anyway?!
With this in mind, we decided to put some particular makeup products — a few of them actually created to withstand sweaty experiences — to the test, and attend Halloween Horror Nights (in 80 degree weather) with full beat faces (or, at least, our regular makeup looks).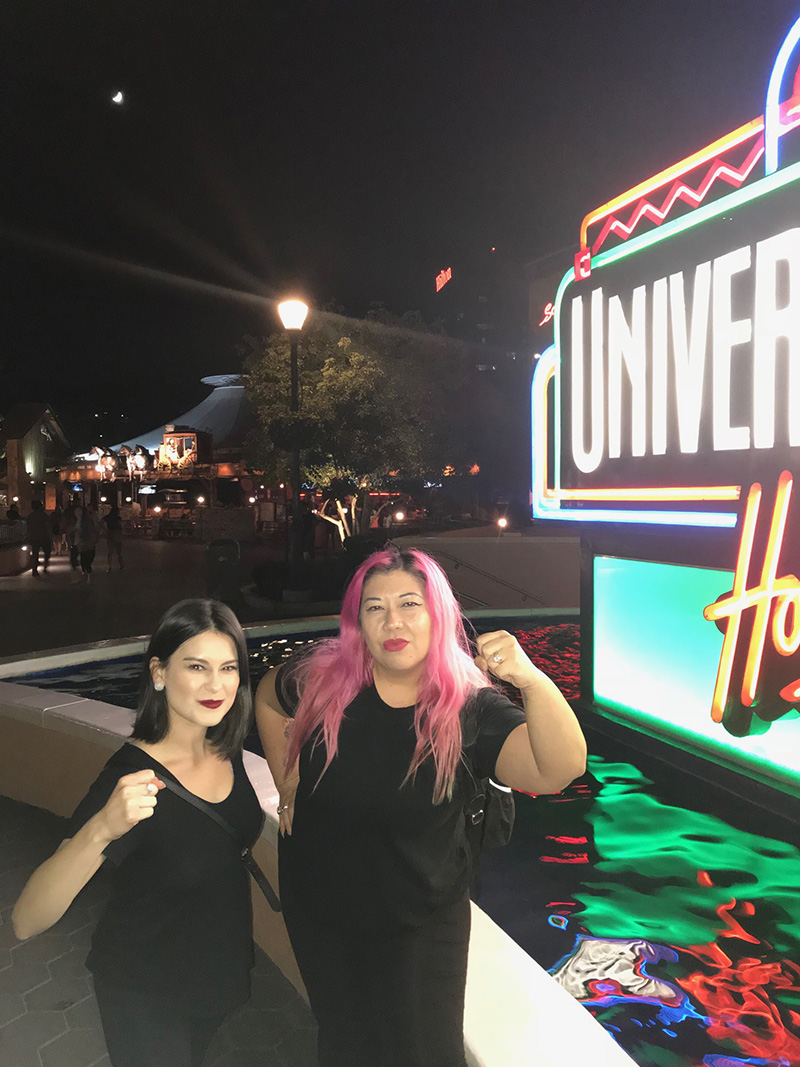 Marie's products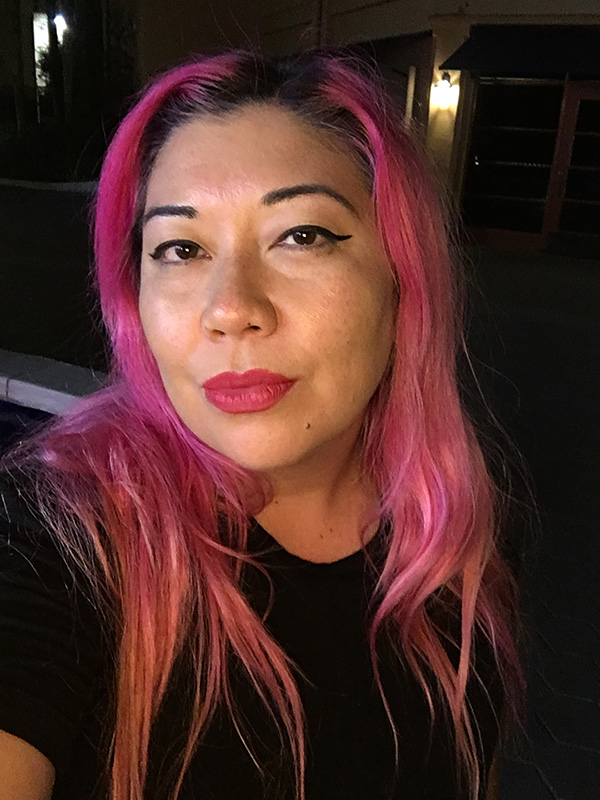 For base, I decided to use Clinique's new athleisure line: CliniqueFIT. I tried the Workout Makeup Broad Spectrum SPF 40 in Medium ($29.50), and Post-Workout Neutralizing Face Powder ($29). I've tested the line before during a yoga class and loved it, but would it survive the ULTIMATE sweat test? I chose to only stick to my usual cat-eye and not do shadow, so I used my go-to primer, Too Faced Shadow Insurance ($20), then my new liquid eyeliner bae Smith & Cult B-Line in Still Riot ($26). For lips, I went with Beauty Bakerie Lip Whip in Take Me For Pomegranate ($16). And for my pits, I used Dove Advanced Care Revive Anti-Perspirant Deodorant ($4.66).
Alyssa's products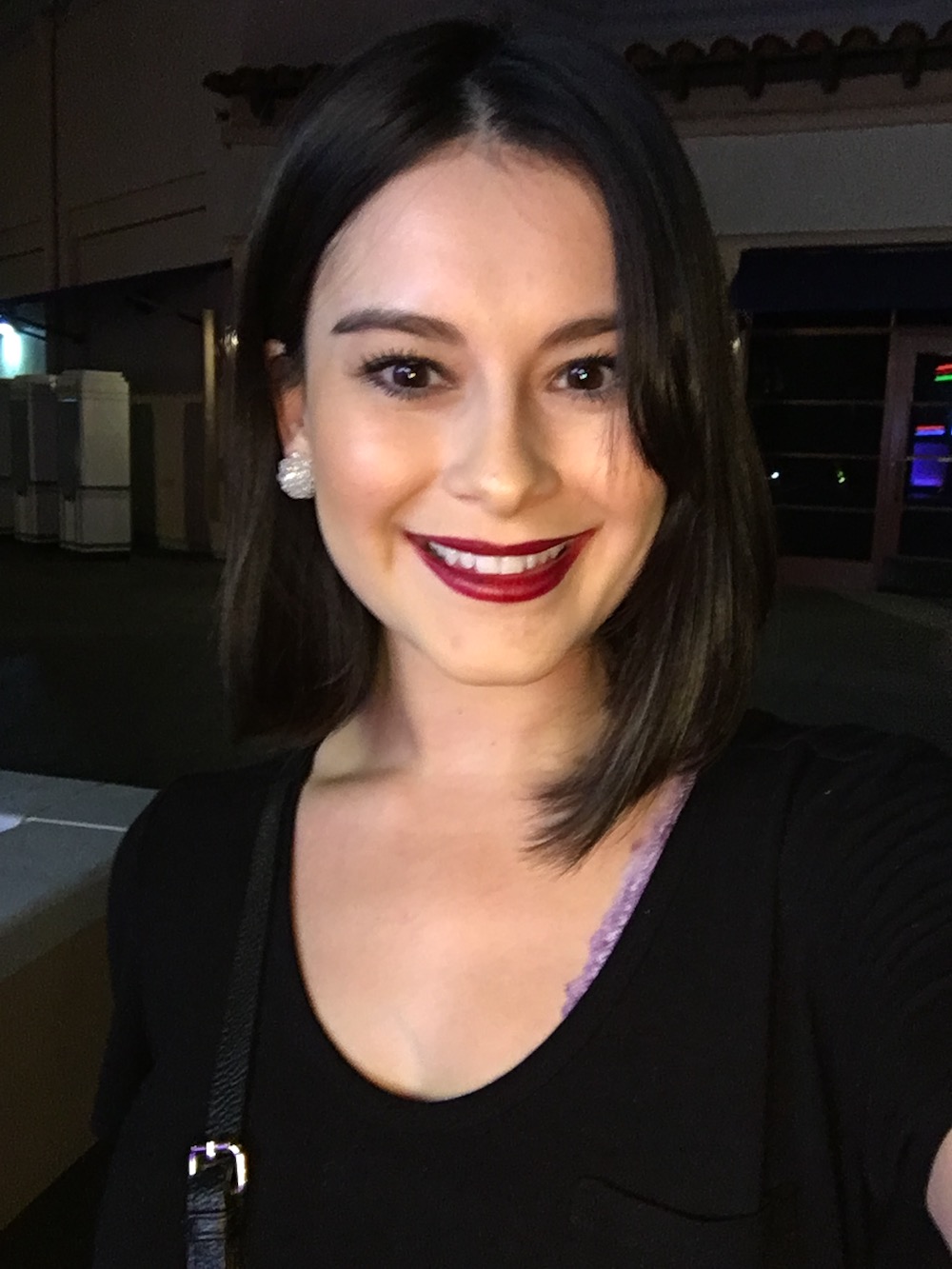 For my face makeup, I used Too Faced's Primed and Peachy Primer ($32), Too Faced's Peach Perfect Comfort Matte Foundation ($36), and Sweat Cosmetics' Mineral Foundation Powder ($48). For my eye makeup, I applied L'Oréal's Voluminous Lash Paradise Mascara ($8.99) and Benefit's Precisely, My Brow Pencil ($24). Lastly, for my lips, I used Ardell Beauty's Lip Stain in GNO ($9.99). For my armpits (because, come on that is something that needed to be tested!), I used Dove's Dry Spray Original Clean 48-Hour Deodorant ($5.49). And because I knew I needed something to de-stress, I used Bath and Body Works' Essential Oil Roll-On Perfume in Comfort from the Aromatherapy collection, but it looks like it's sold out.
The Shining maze: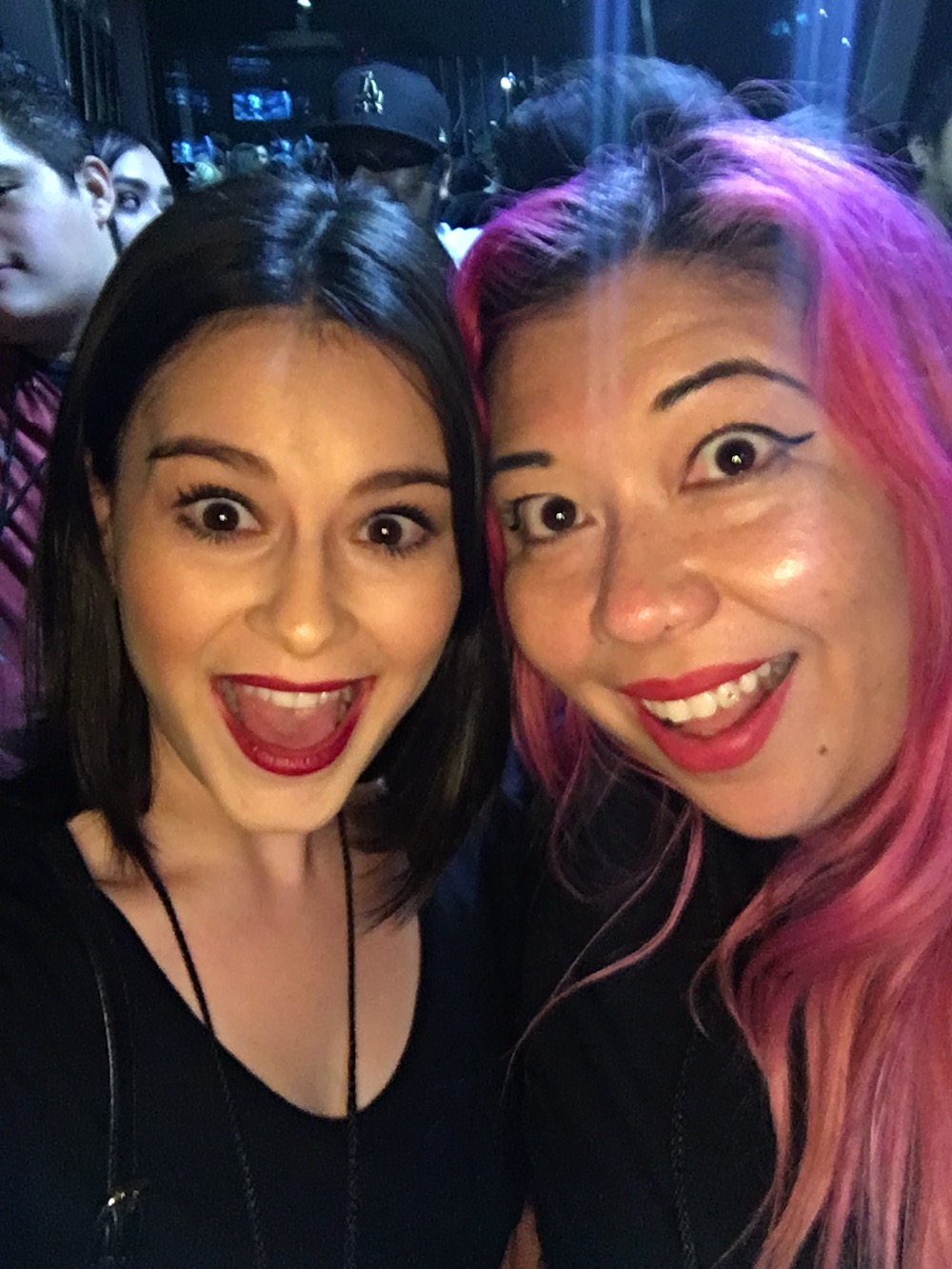 Marie:
While I am more of a horror movie fan than Alyssa, I was still nervous. The thought of anyone trying to startle me on purpose stresses me out. I'm also afraid of accidentally reacting with a punch or karate kick. We go in with a two-option strategy: act slightly turned on and flirt with these demonic creatures, or just fake laugh like we're having a good time. Spoiler alert: sometimes it works, sometimes it doesn't. I was excited to go to The Shining; it was a nice maze to do first, because if you've seen the movie, you know that there's no character that looks super scary, it's really just a homicidal maniac. So it's…better? Afterwards I was sweaty, but my face still looked pretty good. I was oily, but that's a given — my face literally becomes oily five minutes after I set my makeup. WHAT CAN YA DO.
Alyssa:
By this time, we had walked through one of the scare zones, and I was freaking out. Here's the thing, I truly think the scare zones are *scarier* than the actual mazes because I expect to be scared throughout the maze, but when I'm walking from Starbucks to Simpsons World, I'd like to get there in one piece. So I was definitely huffing and puffing by this point, which is why I was so happy that our first maze, The Shining, wasn't really scary (compared to the other mazes we went through). There was even a snow section (this part of the maze imitated the last 15 minutes of the film), and honestly, I loved that I was able to cool down for a minute. Like, I stayed there for a few seconds embracing the cool air. I could give a rat's ass if "Johnny was coming" because I needed that air conditioner. Plus, it helped my makeup and deodorant stay in place, and that's all that matters.
The American Horror Story: Roanoke maze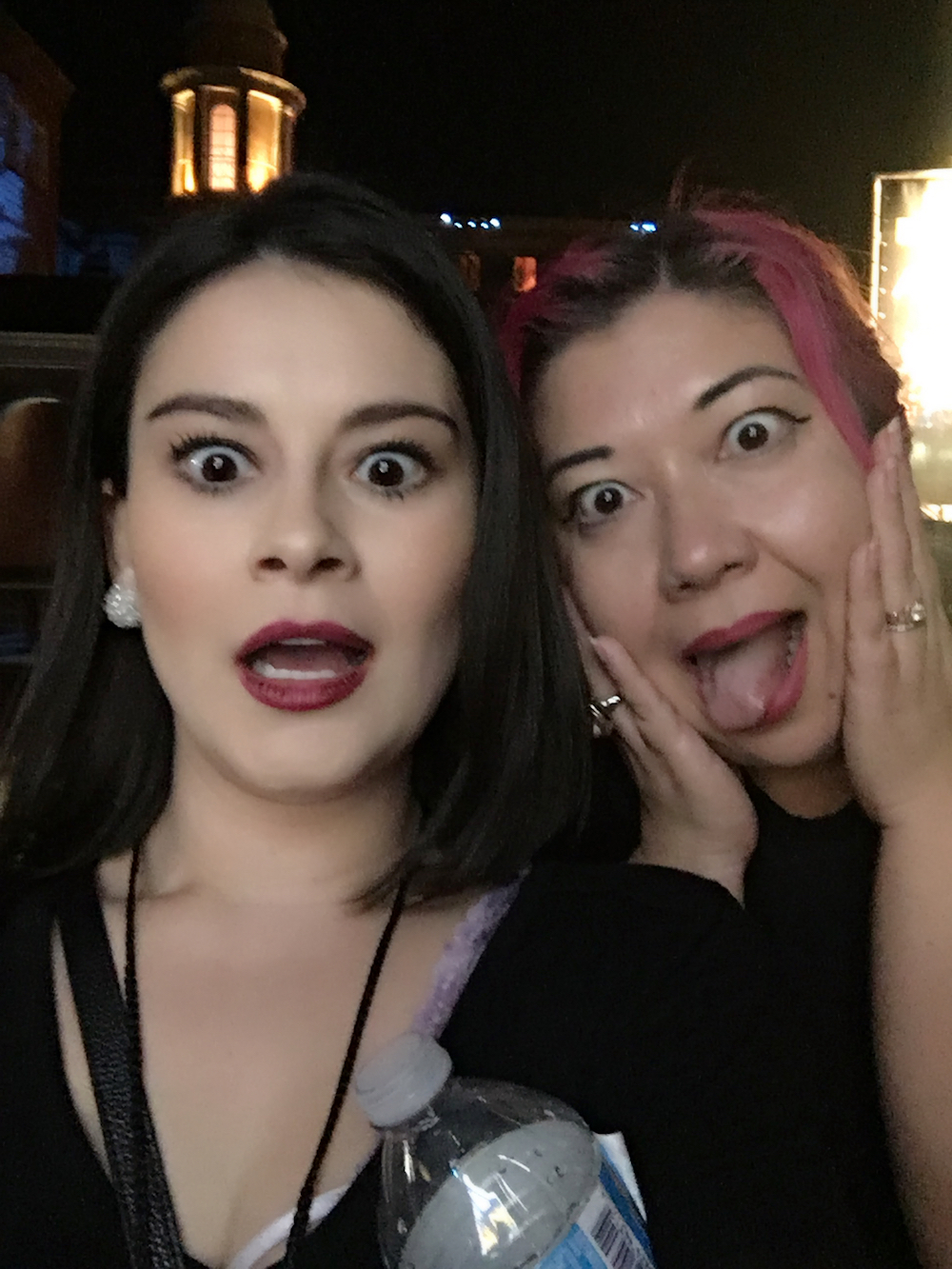 Marie:
I'm a huge American Horror Story fan, so I was prepared for all the GUTS N' GORE I was about to see. I did jump and scream a lot and I felt my pits heating up. Luckily, in one part of the maze I was sprayed with "blood" which was actually water. It tricks your senses for a second until you realize that was actually refreshing. I didn't even have to bring out my L'Occitane Essential Water ($6.50) that I brought just for cooling off purposes! My lipstick was only slightly thinning out in the middle, probably due to all the water I was drinking because it was so hot. Even with the dewy, sweaty, oily face, my makeup still looked pretty good. (My hair, however, was a different story.)
Alyssa:
I didn't watch AHS: Roanoke, which made the pig-headed knife person coming towards me even more terrifying (like, who/what the hell was that?). The spooky 1500s farmhouse vibes were also unsettling, as were these gigantic scarecrow-looking monsters. Since I was in back of Marie and a large group was in front of us, I was able to see some of the people jump out (#blessed). After this maze, my lips were super dry and crusty (almost as crusty and old as some of the Roanoke people inside the maze). I was honestly surprised that my makeup didn't cake or sweat off, though, because this is the maze that made my heart start pounding, it was definitely scarier than The Shining and we had gone through TWO scare zones. I was shooketh.
The Insidious maze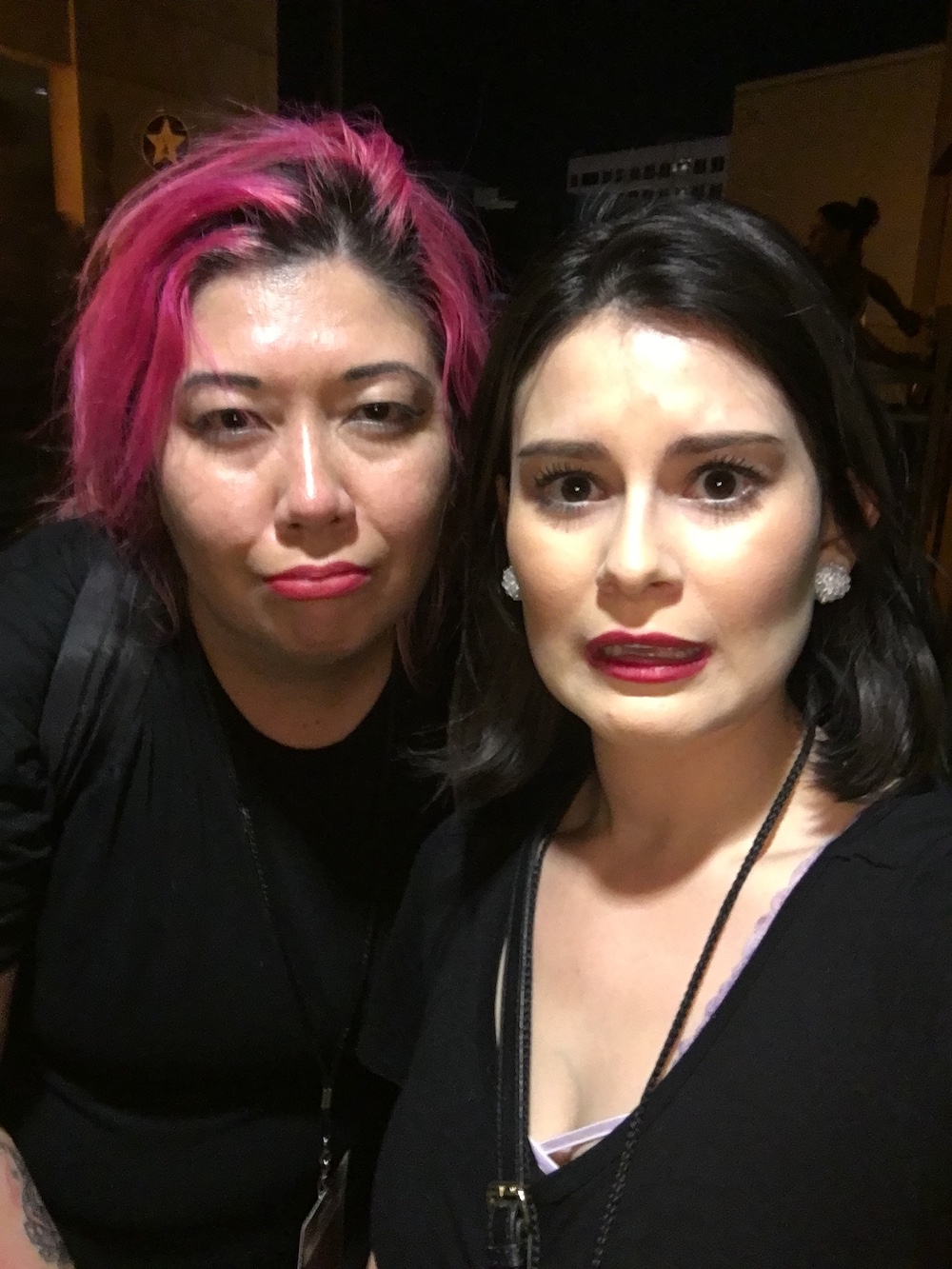 Marie:
Honestly, I can't believe how scared I was in this one. Then again, I shouldn't be surprised at all. Insidious is one of my favorite horror movie series, but they scare the living dookie out of me (that red demon!). I was definitely the sweatiest after this maze. I thought all of my makeup would have been screamed off, including the pink in my hair — that's how scared I was. But it wasn't bad, despite how tore up from the floor up I look here. HOWEVER, I'M STILL HAUNTED. I actually felt bloated all night (probably from that burrito at lunch) and I think this one scared the bloat away, so at least there's that.
Alyssa:
This maze messed me up. I think I actually lost weight from all of the sweat that was pouring out of my body (however, my pits still smelled fresh!). My makeup did get cakey, some of my mascara flaked off (just a bit), and my lips were so dried out it looked like the life was literally sucked out of me. There were people popping out left to right, and at one point, I think I was so overwhelmed with all of the monsters that I blacked out. Marie asked me if I'd like to go in front of her, but there was no way in hell that I would be leading the pack. After this maze, I immediately rolled-on my essential oil perfume. I needed some comfort, so much so, that I also ended up buying a Voodoo donut after this — comfort food, plus comfort aromatherapy, equals a good mix.
Final thoughts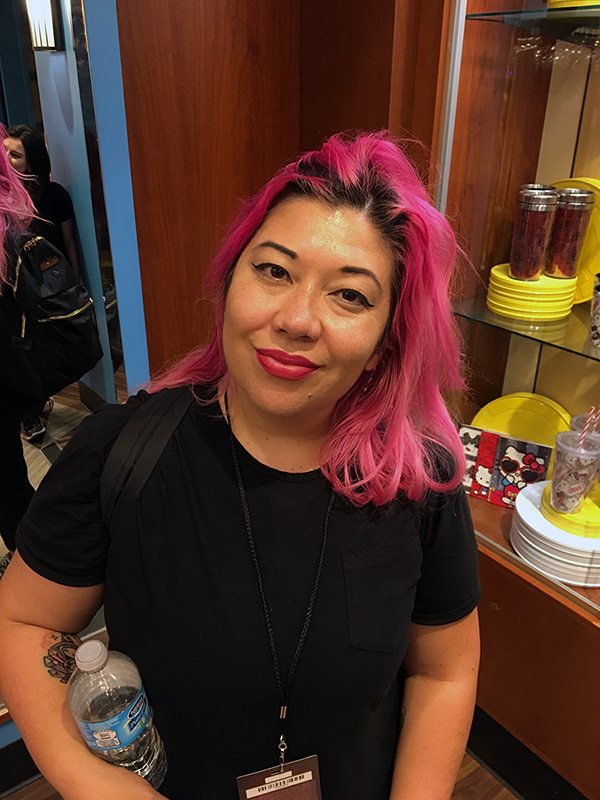 Marie:
Look at me here, grateful and relieved that we are done with our torturous journey and seconds away from being rewarded with hot dogs and donuts. Despite my usual oily face that I can't really do anything about, my makeup lasted pretty well! When it comes to longwear lipsticks, even the most bulletproof one wears off on me, but there's barely a decrease in coverage with this Beauty Bakerie one. My winged eyeliner remained intact. Oh, and that deodorant? THE BOMB. Even though I was sweaty, my pits did not stink! Ahh, I am pleased with my choices. Yet… I AM STILL HAUNTED FROM INSIDIOUS.
Alyssa:
Overall, I was super impressed with how well my makeup stayed on. While my lipstick did come off a bit, but it still looked nice since it was a lip stain (however, my lips are sooooo dry! I recommend doing a lip scrub or lip mask right after). As for my eye makeup, there were minor mascara flakes on my cheeks but there was no evidence of the sweat and tears that were shed that night. So it's definitely-Horror Night approved. My foundation caked a bit by the end of the night, but I would still go out on a date with my man (like that's how good it still looked). The deodorant also held up, which was super surprising since I normally have to re-apply at least 2-3 times a day. I would definitely trust these products with anything involving heart-pounding, running, and sweating.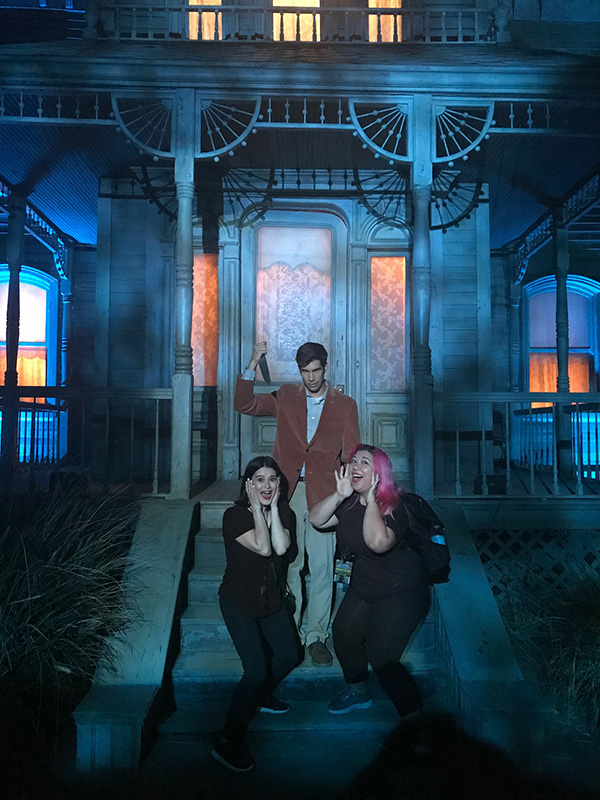 If you dare to go to Universal's Halloween Horror Nights, you can buy tickets here.