The U.S. has officially been ranked as one of the most dangerous countries for women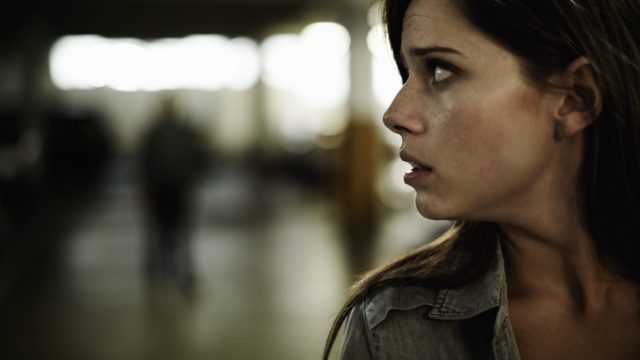 Unfortunately, even in the 21st century, women around the world still face threats to their health and security. But some places are riskier for women than others, and according to a new survey, the United States is one of the top 10 most dangerous countries for women.
In a survey published on June 25th by the Thomson Reuters Foundation, the U.S. was ranked the 10th most dangerous country for women. India was considered the most dangerous, and others on the list include Afghanistan, Syria, Somalia, Saudi Arabia, Pakistan, the Democratic Republic of the Congo, Nigeria, and Yemen. The results were based on the opinions of 548 experts, who included healthcare workers, academics, and development specialists from all over the globe.
The #MeToo movement was partly responsible for the inclusion of the U.S. on the list. According to Forbes, the pervasive culture of sexual harassment and assault uncovered by the movement led the U.S. to tie for third place with Syria in the category of sexual violence.
Cindy Southworth, executive vice president of the National Network to End Domestic Violence, told the Thomson Reuters Foundation that just because the U.S. is a relatively wealthy country doesn't mean it's safe for women.
"People want to think income means you're protected from misogyny, and sadly that's not the case," Southworth said. "We are going to look back and see this as a very powerful tipping point...We're blowing the lid off and saying #Metoo and Time's Up."
However, some are questioning the survey's findings, especially Indian experts. Sanjay Kumar, director of India's Centre for the Study of Developing Societies, told the BBC that there was a concerning "lack of transparency" about the "experts" polled by the foundation.
"How were these people chosen? What is the gender divide? Where are they from? This is very important to know, but there is no information available on it," he said.
The fact that women in the U.S. felt empowered and supported enough to finally share their #MeToo stories might actually be a positive sign, and doesn't necessarily mean that harassment isn't happening in other developed nations — it just might not be getting reported.
Even if the survey is flawed, according to the Rape, Abuse & Incest National Network (RAINN) 1 out of 6 American women will be raped or face an attempted rape in their lifetime — meaning the fight for security and equality for U.S. women is far from over.
Let this serves as a reminder to keep fighting for progressive social policies and equality — for both ourselves and the next generation of girls and women.