These 8 unique workout shoes are actually making us excited for the gym
Finding the motivation to workout can be a struggle. Having to change, pack a bag, drive to the gym, actually do the workout, shower, etc. — it's all too much! But sometimes all you need is to switch up a part of that routine to get you excited about getting fit, and that switch-up may be as simple as a change in footwear. To help with this, we've collected 8 unique workout shoes that will make you want to get active during the winter doldrums.
Adding a bit of color and pattern to a workout shoe can spice up your gym-life and make you look forward to changing into your workout gear. Below are some colorful and quirky sneaker options that might inspire you to get your blood going!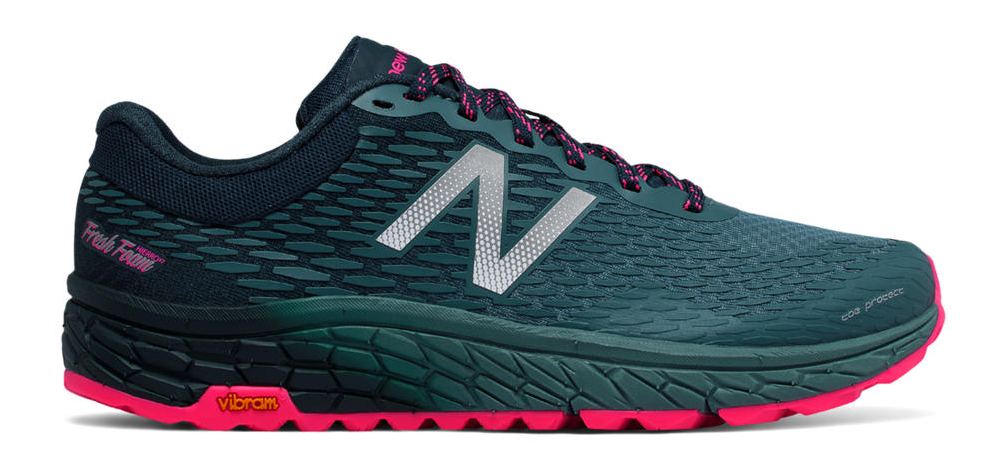 These workout shoes remind us of The Land Before Time — hear us out. The dark teal color matched with the scale pattern are giving us crazy cartoon dinosaur feels! Sorry not sorry! The Fresh Foams are trail running sneakers that have heavy duty soles with some serious grip. They're perfect for jogging through a prehistoric jungle, if you ask us!
Designed for Adidas by Stella McCartney, the Crazytrain sneakers come complete with "balance support and speed in a powerful design that's ideal for high-intensity interval training," according to the Adidas website. The mesh provides support, and the BOUNCE technology adds stability and comfort. The sunshine yellow makes you happy. Case closed.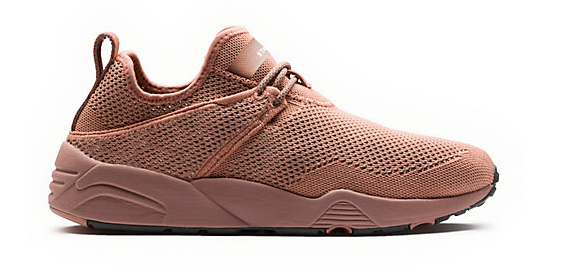 The one-toned sneaker is in right now, as is this peachy brown color. This collaborative sneaker designed by Chris Stamp is a "reimagination of the Trinomic Sock" sneaker. This shoe is designed to be the perfect sneak for any outdoorsy person who loves to stay active. Plus, it looks pretty darn cool, too.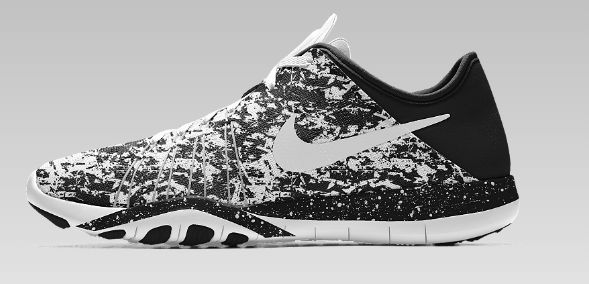 This style of Nike training shoe is customizable, but we fell hard for this scratchy marbly pattern. The black and white is classic and clean, but the graphic design adds an artistic element. Feel free to add some color to the swoosh or the heel if you're looking to add a bit of pizzazz.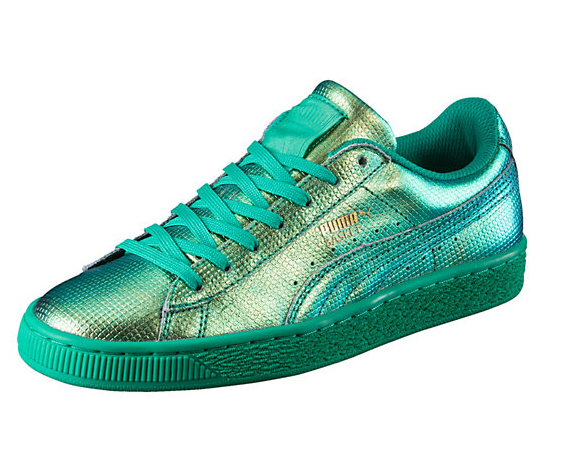 Have you ever wanted to feel like a mermaid while pumping some iron at the gym? Well here's your chance. PUMA's Basket sneaker was originally designed as a basketball warm-up sneaker in the '60s, but is now mainly worn for style. But if you wear these to the gym, everyone will just notice how cool you look rather than what kind of sneaker you're wearing.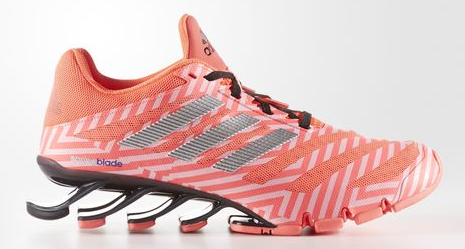 Never mind the beautiful salmon pink color — take a gander at those soles! The Adidas Springblade sneakers will literally "launch" you into your run, as the website states, with their springblade technology. This is the workout shoe of the future, friends.
It takes a certain kind of person to pull off these camouflage and hot pink New Balance trainers. But with the right kickass attitude and some super fly workout attire, everyone will buy what you're selling in these sneaks.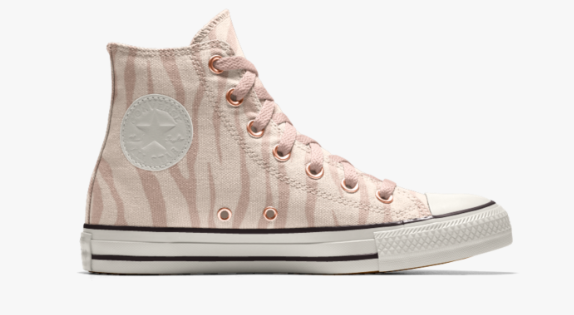 Some fitness gurus have started wearing Converse High Tops to their gym sessions and we're kind of in love with the vintage look. Although you can never go wrong with a classic black and white Chuck Taylor, these light pink zebra stripes spice up the sneaker style. These Converse are customizable through the Nike website, meaning you can make literally whatever colored sneaker you want. But we thought these baby pink stripes were pretty cool!
So get cracking, people! It's time to get lean and burn calories! Now that you're equipped with some badass workout shoes, there's nothing stopping you from getting your ideal body and staying at your peak health.