You'll feel like a magical creature by the pool with these 15 unicorn-themed bathing suits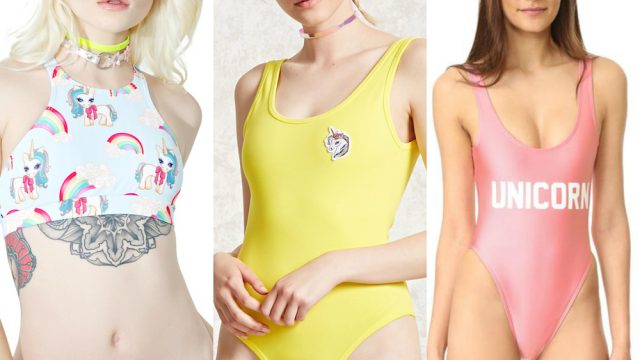 With summer quickly approaching, it can be easy to want to be a mermaid. But what about those of us craving something even more magical? There is unicorn swimwear, of course. From colorful unicorn makeup brushes to the sweet and sour unicorn frappuccino from Starbucks, these mythical beasts are here to stay. The internet is a treasure trove of unicorn-themed fashion, too. From David Bowie-themed unicorns to an eerie skeleton one, there is a unicorn for everyone.
Replace your bottle of tanning lotion with a jar of Unicorn Snot body glitter, because we've rounded up our favorite unicorn swimwear!
Let's dive in, shall we?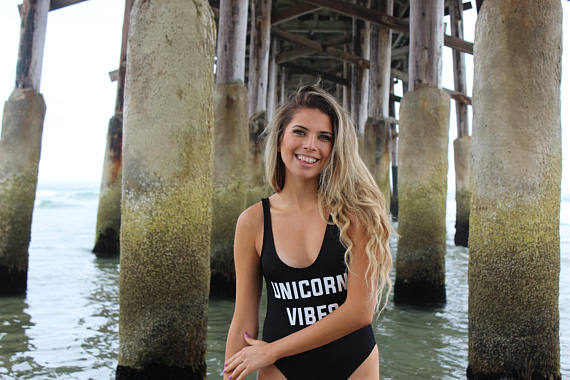 We are totally feeling this minimalistic suit!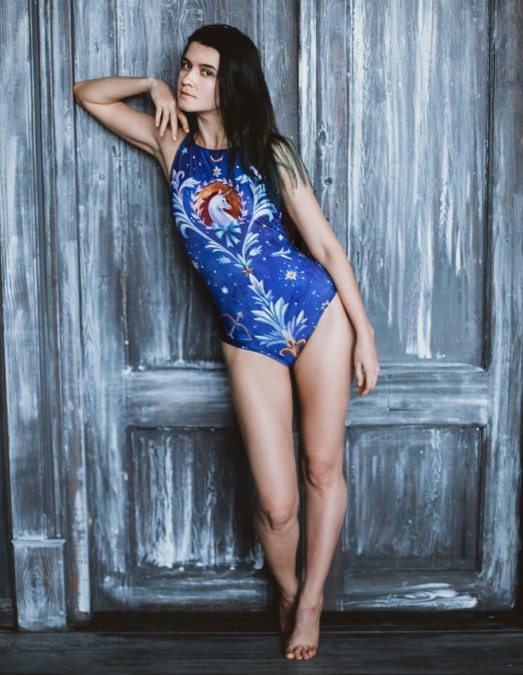 We are pretty sure we had a trapper-keeper in the same exact design.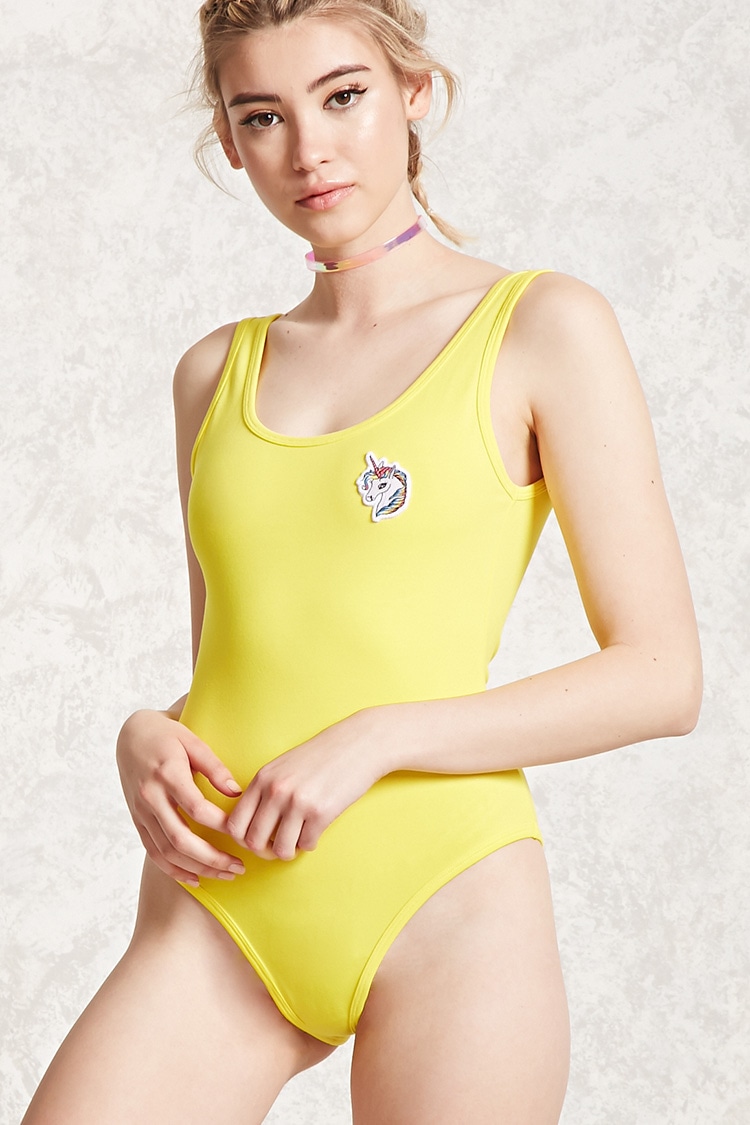 Okay, so it's a bodysuit, but that doesn't mean we can't take poolside selfies in it!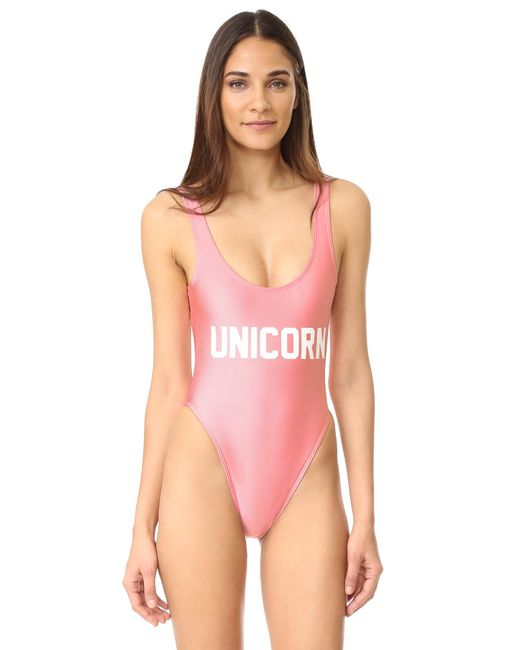 This pink suit is totally our next Wednesday outfit.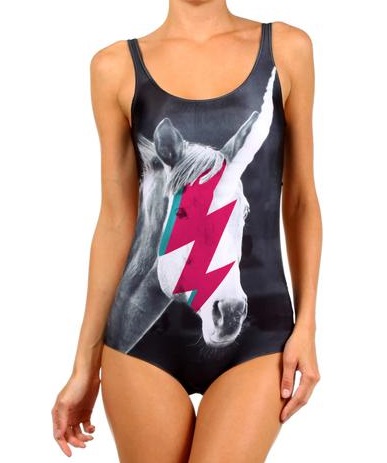 It is highly likely that the Starman would come back to us as a unicorn.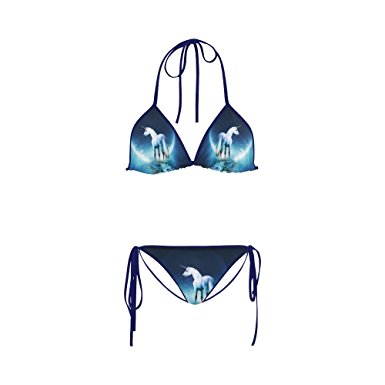 This magical bikini has such pretty moons.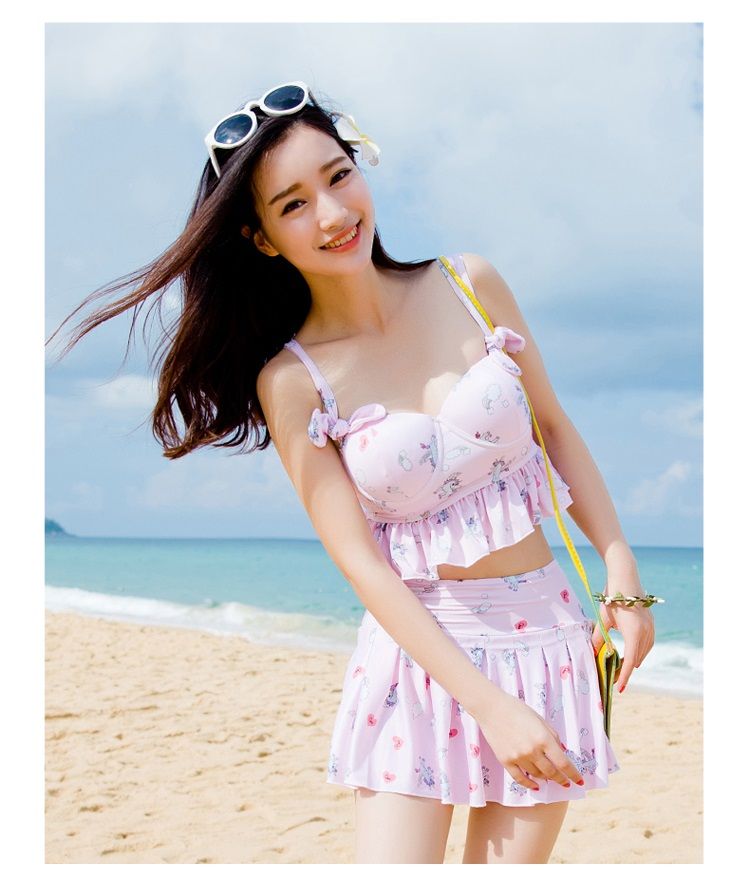 This set is ~almost~ passable as a summer outfit. We love it.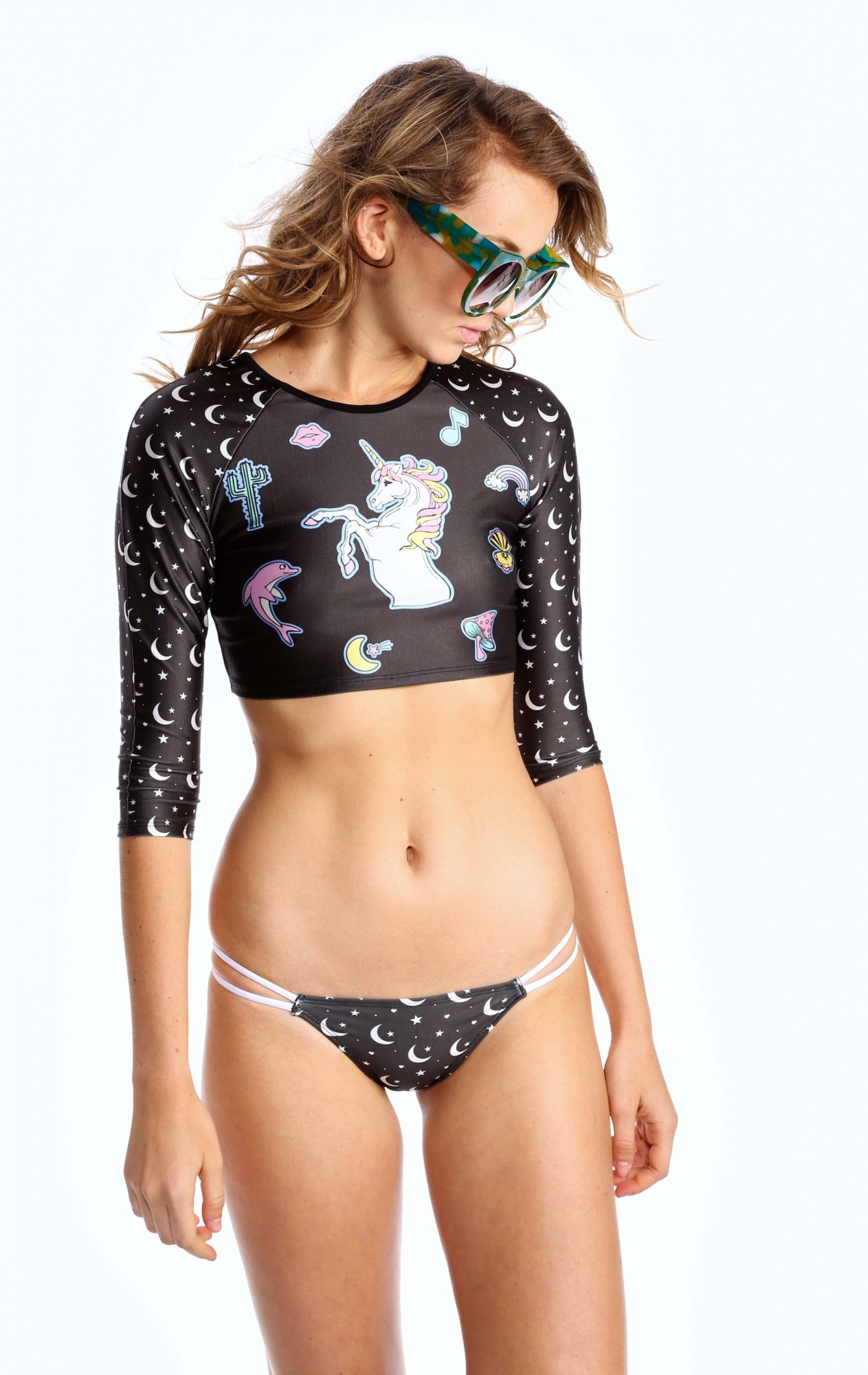 Surfer cool girl style + unicorns? Yes, please.
The unicorn meets My Little Pony cuteness.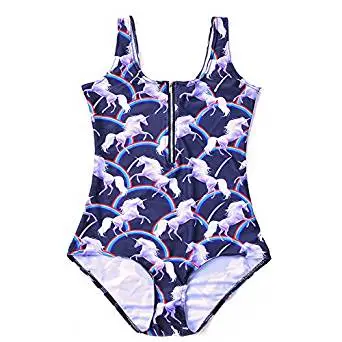 We love the zipper on this one-piece.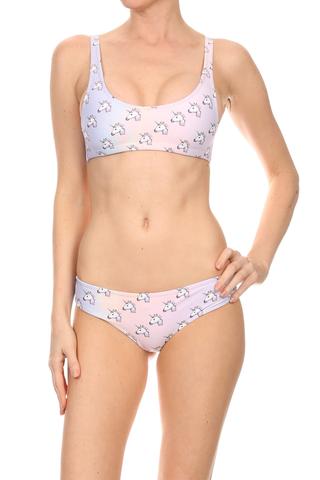 Let's face it, the unicorn is our most used emoji next to the rainbow!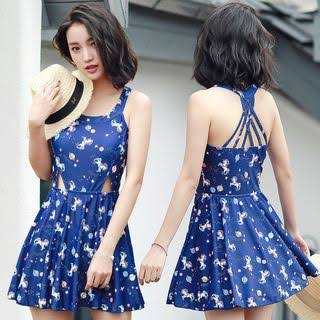 This swim dress is so cute and flattering.
Because goth unicorn lovers need swimwear too!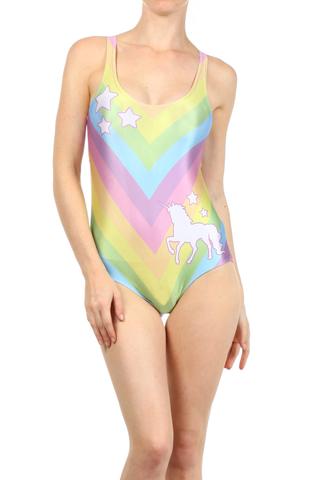 We are loving the retro vibes of this one-piece.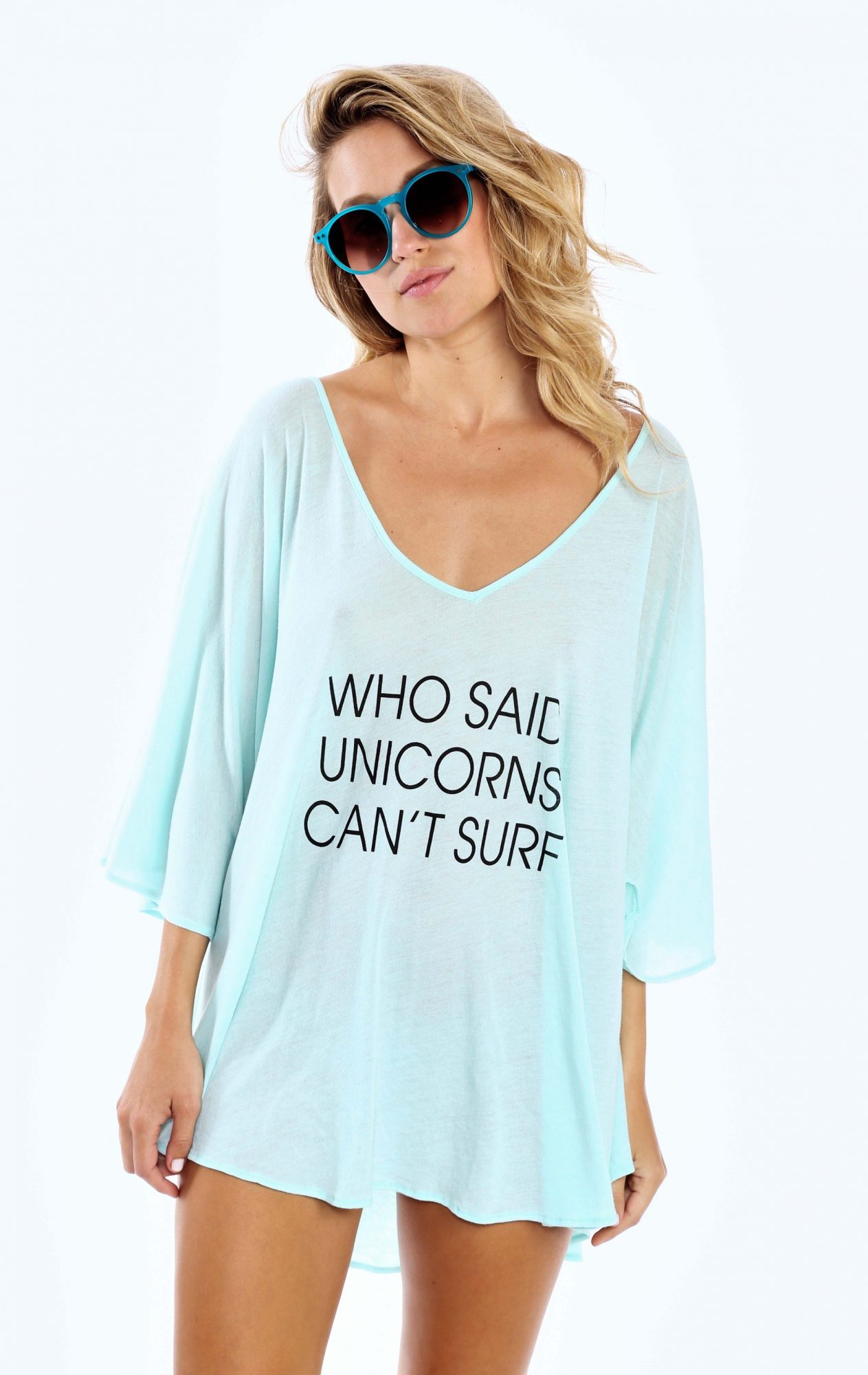 Don't forget your cover up.
Bring your own dose of glittering sunshine and rainbows to the beach or poolside in all of this magical unicorn swimwear!