These light-up unicorn slippers make bedtime magical
One of the worst parts of growing up is that it gradually becomes less acceptable to wear light-up shoes the older you get. As a result, finding light-up shoes for grown-ups isn't an easy task — and finding an affordable pair is near impossible.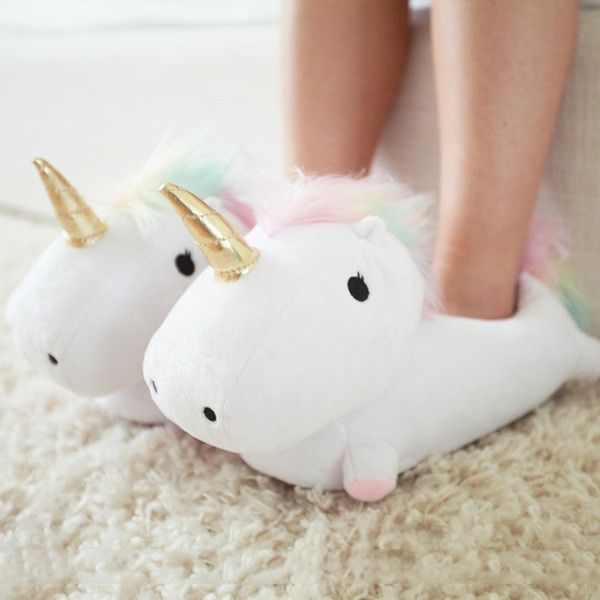 Lucky for us, Smoko has our back and has designed an adorable pair of light-up unicorn slippers that totally channel our inner child. We can think of few things as magical as fluffy white unicorns with gold horns and rainbow manes cushioning our soles, and the fact that they light up only makes the shoes all the more incredible.
At a mere $34.99, these slippers are a steal. They're perfect for those of us who are still afraid to walk down the dark hallway to the bathroom at night (ahem), or for anyone who just wants to make bedtime a little more fun.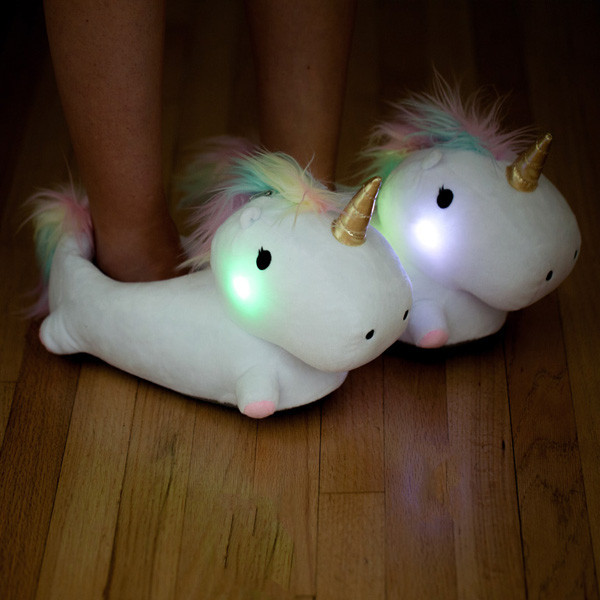 The slippers are available in one size fits most, up to a women's size 12, with batteries included. The holidays are still forever away, but we know exactly what we're putting on our wish lists this year.
You can pre-order a pair for yourself right here!