These unicorn manicures are everything we need right now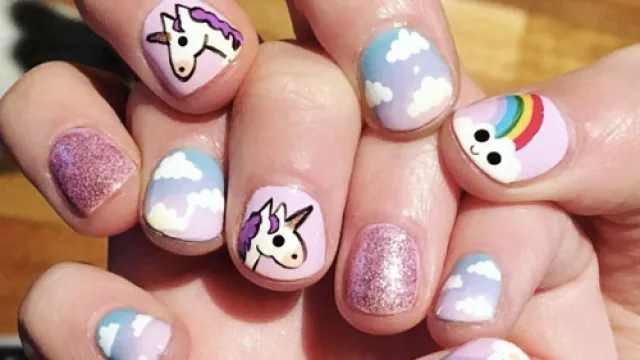 Calling all '90s girls, '00s girls, and — Oh, who are we kidding? Attention all women everywhere: Unicorns are real! Well, at least, unicorn nails are real. And they're just as spectacular as an actual unicorn (we would imagine).
The latest nail trend is a serious throwback clearly inspired by some Lisa Frank-style color wheels, filled with tons of glitter, and (of course) unicorn paintings. You don't have to totally believe in unicorns in order to appreciate throwing on some pretty colors to spice up your manicure.
Let's be real, having this fantasy creature grace your fingertips is exactly what you need in your life right now.
Take a peek at these fabulous nail designs for inspiration on how to show your magical side through your mani and maybe throw on a pair of jellies and a funky crop top to fully channel your inner child.
Pretty in pink
Summer lovin'
Ombre perfection
Artsy fartsy
Glitter gal
https://www.instagram.com/p/BC1rzqYp2dA
Rainbow bright
Stencil sass
https://www.instagram.com/p/BIfl8pShSLm
With all these gorgeous unicorn nails, we are in serious need of a nostalgia night full of My Little Pony, Polly Pocket, and maybe some Care Bear action while eating cotton candy and Pop Rocks. Who's with us?