This color-changing brush is truly bewitching, and it's launching just in time for Halloween
We might still be hanging on to summer by a thread, but let's face it, spooky season is just around the corner — and while the loss of summer must be mourned, we can't help but be excited for the fall. To help you get in the spirit, Unicorn Cosmetics are releasing makeup brushes with color-changing handles — perfect for Halloween.
This indie beauty brand wants us all to embrace the changing season and will be including these mesmerizing new brushes as part of a Halloween five-piece coffin bag set. Talk about a creep-tacular addition to your makeup drawer!
Here's hoping that the Unicorn Cosmetics Color-Changing Brushes will be available very soon.
While our initial gut feeling was that the handle reminded us of a unicorn horn, upon closer inspection it might be closer to a witch's broom, especially when you take into account the yellow-tipped brush bristles. Could it be?
You better believe that fans of Unicorn Cosmetics went wild when they saw these color-changing brushes.
Not that we blame them in the slightest, we feel the exact same way.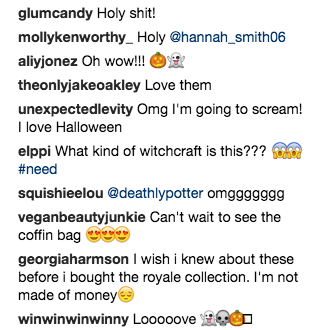 Have you ever seen anything like it? It's perplexing and oddly beautiful at the same time, while still giving us a touch of the heebie-jeebies, which we think is what they were going for.
Now we're dying to know what other products will be included in the five-piece coffin set. The name alone gives us a pretty good indication that it's going to be a spectacular Halloween surprise, from the packaging to the products themselves.