Unicorn Cosmetics released its color-changing Halloween brush set, and it's spooktacular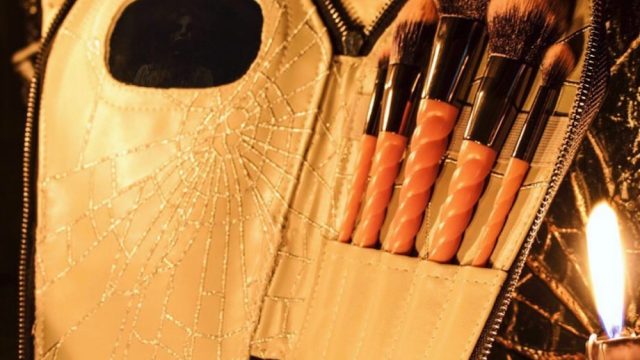 It's always a treat to see what kind of fun products our favorite beauty brands are releasing for the spooky season, and we have to say that the current leader of the pack just might be Unicorn Cosmetics and its color-changing Halloween makeup brushes. These heat-sensitive brushes are not only completely gorgeous and mesmerizing — they're also just the thing we need to satisfy our spook-tacular beauty cravings.
Halloween is huge for makeup lovers — what better time to try out all the zany, quirky, or creepy makeup looks we've been dying to test out? Any time there are new products out to help us with our Halloween goals, we're thrilled.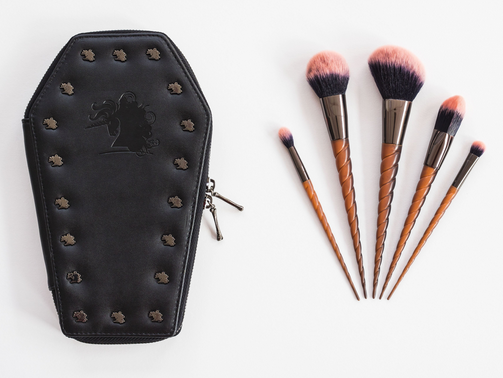 We are living for those details.
These five new brushes with hand-held heat-reactive handles turn from black to orange and have the coolest unicorn horn handles and ombre bristles we have ever seen. They come with a coffin-shaped faux leather bag with bone zippers, 18 unicorn charm studs, spider embroidery webbing, and a mirror inside. Nothing has ever been more appropriate.
Pair your Unicorn Cosmetics Halloween Makeup brushes with the Skull-Tacular Brush Cleanser, $20.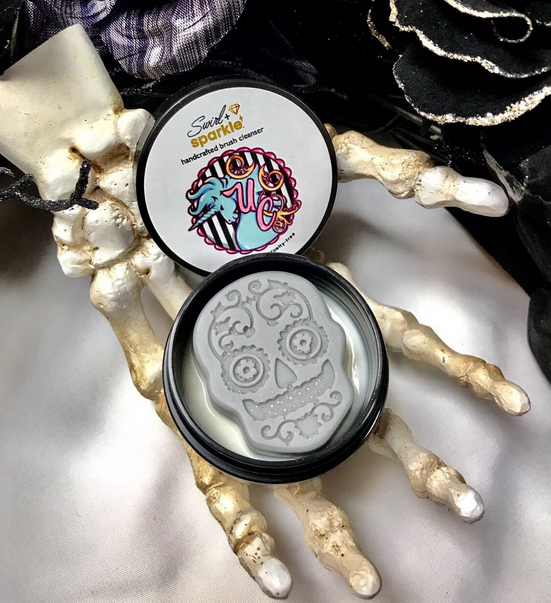 No need for dirty brushes here, thanks to this festive cleanser.
Head on over to Unicorn Cosmetics and get these gorgeous new goodies all for yourself. You'll be doing the Monster Mash in no time, thanks to these creepy-cool new brushes.