The body-positive photo series from the "Underneath We Are Women" campaign is powerful and gorgeous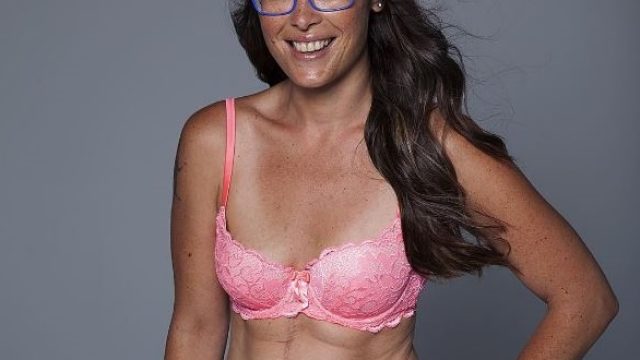 "Underneath We Are Women" is a new body-positive photo series by Australian photographer, Amy Herrmann, and you need to see the stunning images. It features women of different sizes, ethnicities, ages, abilities, etc. slaying in lingerie while describing a body image issue that they've since reclaimed.
Hermann has launched a Kickstarter campaign to turn her photo series into a book, which she additionally plans to release through schools so that young girls can learn about body positivity.
https://www.instagram.com/p/BI4dlZQhp_C
On her Kickstarter page, Herrmann writes:
"This project is about showcasing the diversity of women's bodies and sharing the stories that shaped them rather than succumbing to the fictitious default stories that have long been associated with various body types."
https://www.instagram.com/p/BJFo9EwBt8L
She continues:
"Society [has] developed a myriad of stereotyped responses to certain body types. That is, the fat girl who needs the gym. The skinny girl who needs to eat more. The disabled woman who needs sympathy. The beautiful girl that is always happy. But these are simply programmed responses created by us and for us to suit a greater societal ideal for what is deemed acceptable and 'normal.'"
https://www.instagram.com/p/BJM2pUdBn2R
"What if you actually… took the time to hear their [stories]? You'd hear that the fat girl goes to the gym four times a week and is… becoming a personal trainer. You'd hear that the skinny girl has terminal cancer. The beautiful girl is living with depression. The disabled woman is perfectly able. You'd hear and see truth. How beautiful is that?"
https://www.instagram.com/p/BCsCufEycAm
Herrman's goal is for her book to be published in May 2017 after photographing 100 beautiful women and compiling their stories. Each photo will feature a watermark reading "Underneath I Am ___." Each woman will fill in that blank with an adjective describing why she loves herself. "Underneath I Am Fierce," "Underneath I Am Resilient," etc.
https://www.instagram.com/p/BJAgDDNhxt4
Herrmann adds, "It's time to stop perceiving a woman's confidence as arrogance and disguising self-depreciation as some type of modesty."
We couldn't agree more!