This Under-Eye Cream Completely Erased My Dark Circles
I'm no stranger to hunting down and finding great makeup and skincare products. Scouring endless reviews on Sephora, Ulta, and Amazon has led me to many unique finds I now swear by, from a face oil I am fully willing to invest in to an under-eye concealer I've been using for five years now and refuse to give up. But if there's one product that has eluded me in my long years of searching, it's been a good under-eye cream. 
My biggest issue is my under-eye circles—they exist perpetually on my face, no matter how much sleep I got the night before. I've tried many products that claimed to reduce the look of circles, but I have yet to find one that makes good on its promise. Frankly, I've all but given up on finding anything that can really brighten under my eyes permanently. So instead of trying to find a miracle cure for something I likely couldn't change, I decided to try four products that came highly recommended by reviewers to see if any one stood out when it came to brightening.
Courtesy of the brands, I decided to sample a new product each week, trying the cult-favorite Ole Henriksen Banana Bright Eye Creme, luxury-favorite La Mer The Eye Concentrate, drugstore-favorite Neutrogena Rapid Wrinkle Repair Eye Cream, and the Amazon-favorite Shiseido White Lucent Anti-Dark Circles Eye Cream. While all four formulas had their pros and cons, there was one that emerged as a clear winner for me.
Here are my thoughts.
Under-eye cream #1: Ole Henriksen Banana Bright Eye Creme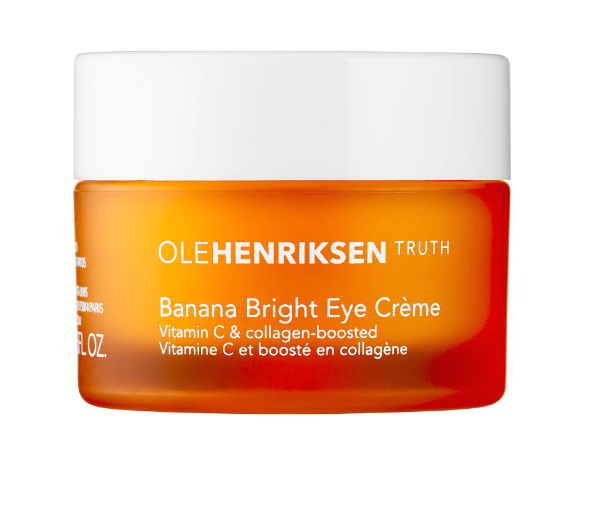 Shop it! $39, Sephora.com
After looking through reviews on Sephora, and browsing recommendations from other beauty outlets, it became clear that I had to try the Ole Henriksen Banana Bright Eye Crème. While I liked the idea that the product contained vitamin C and collagen—both known to combat dark circles and reduce fine lines—it was the banana powder I was most interested to test. I hadn't used the ingredient before, but many touted it as a lifesaving color corrector that could mask dark circles before you even put concealer on.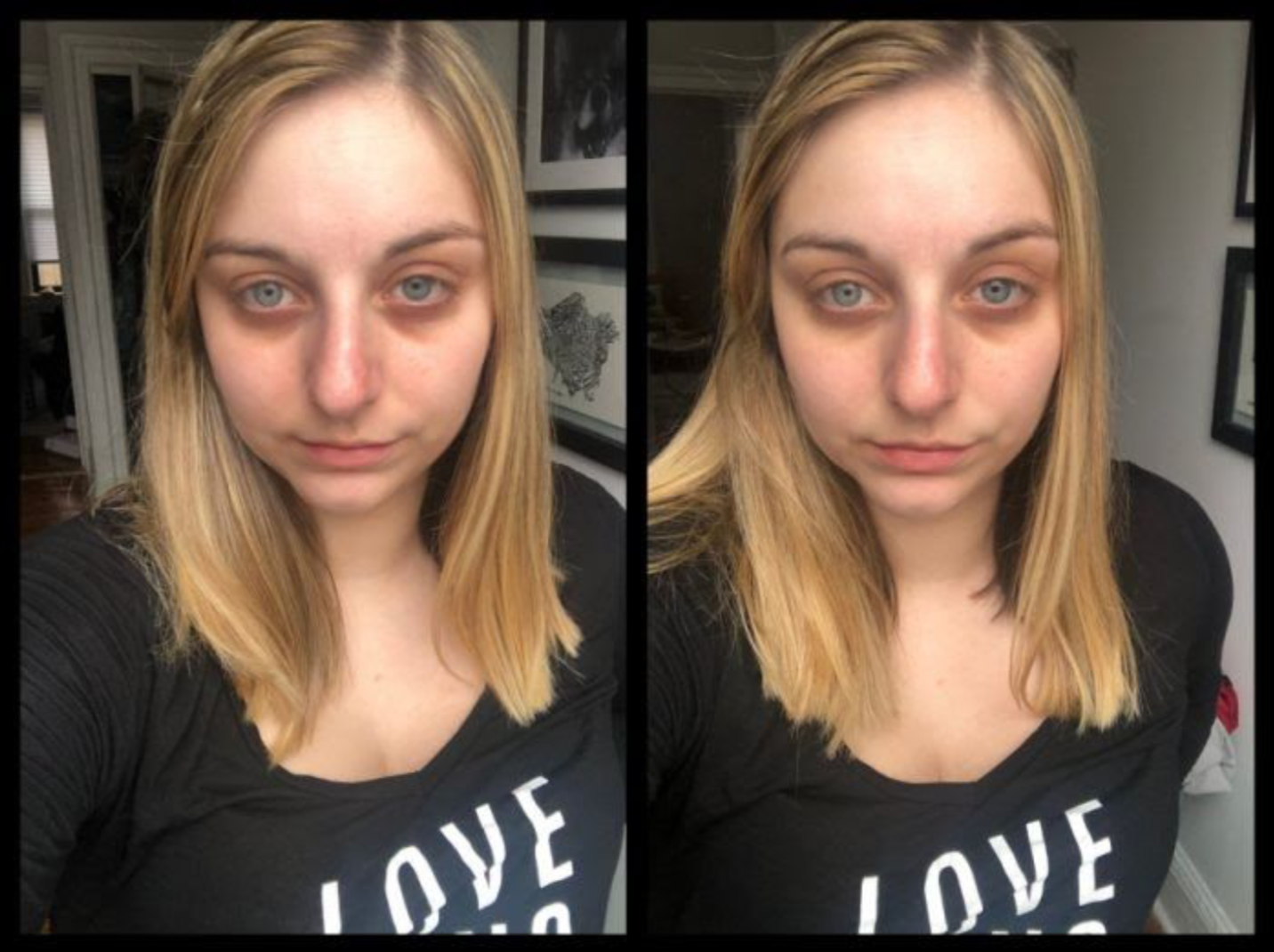 While I think the product definitely delivered when it came to brightening, I wasn't crazy about the formula. It felt a little sticky going on, and the strong, sweet smell kind of felt like I had a Yankee candle sitting under my eyes. After a week, I didn't notice a huge difference in the color of my circles or too much reduction in puffiness. I liked the product, but it wasn't my favorite on the list, and I likely wouldn't buy it a second time.
Under-eye cream #2: Shiseido White Lucent Anti-Dark Circles Eye Cream
Shop it! $65, Sephora.com
The Shiseido White Lucent Anti-Dark Circles Eye Cream came up as an Amazon top pick, so I knew I had to give it a go. What appealed to me about this product is that it was specifically created to reduce the look of dark circles. Not only does the formula have light-diffusing properties that instantly make you look awake, but it also includes ingredients meant to support natural melanin production to fix dark circles in the long run and ingredients that increase blood circulation to the skin to make the area more plump and less hollow. I also really liked the fact that it came with a little application tool since I'm trying not to touch my face as often as I do.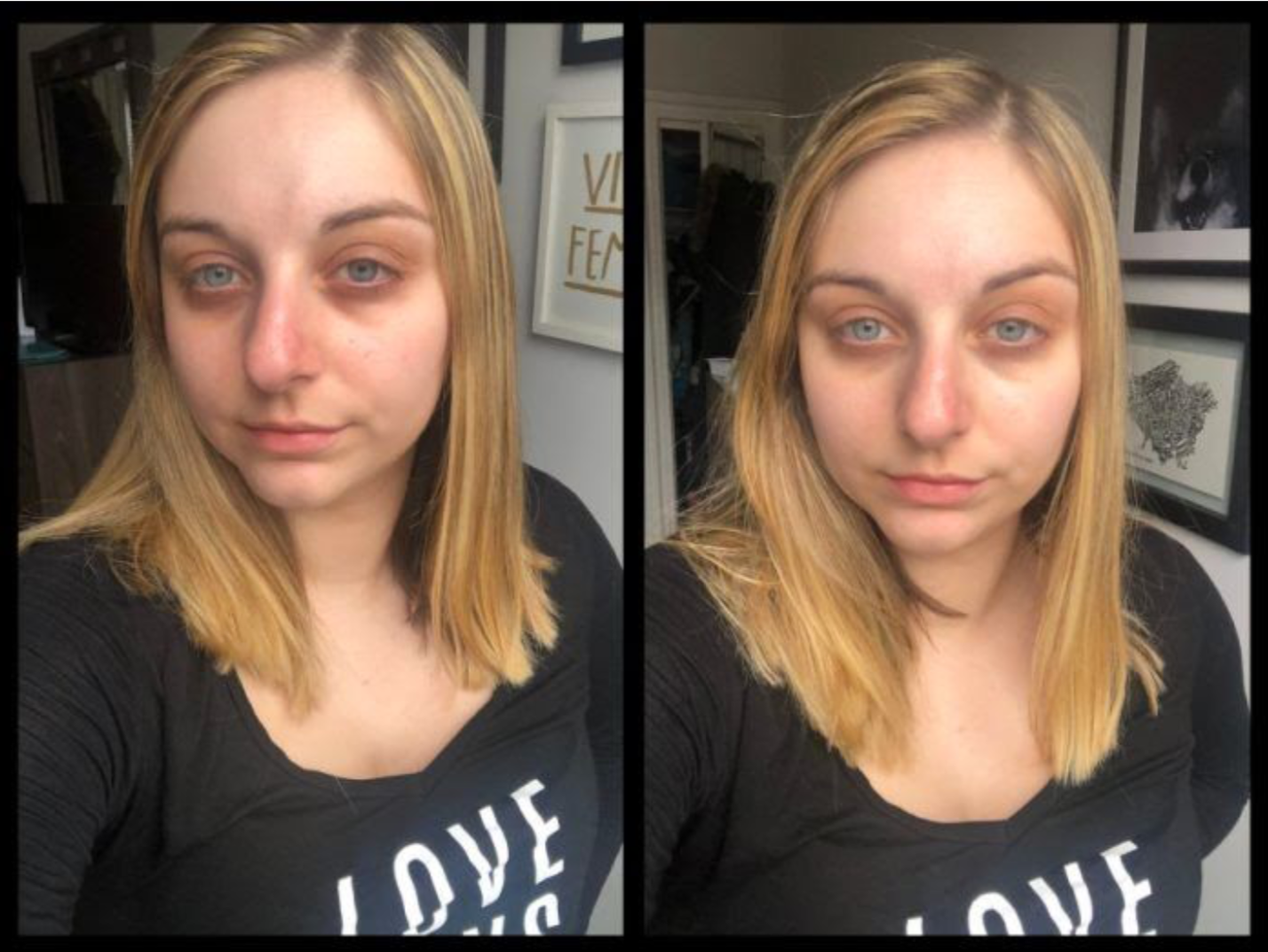 Once I applied the product, I noticed a difference right away. The formula made good on its light-diffusing promise and it made my under-eye area look a lot brighter. After using it for a week, I noticed the skin under my eyes did seem slightly less dark, a lot less puffy, and a heck of a lot more moisturized. I'd definitely continue to use this product daily since the results were instantaneous and ongoing.
Under-eye cream #3: La Mer The Eye Concentrate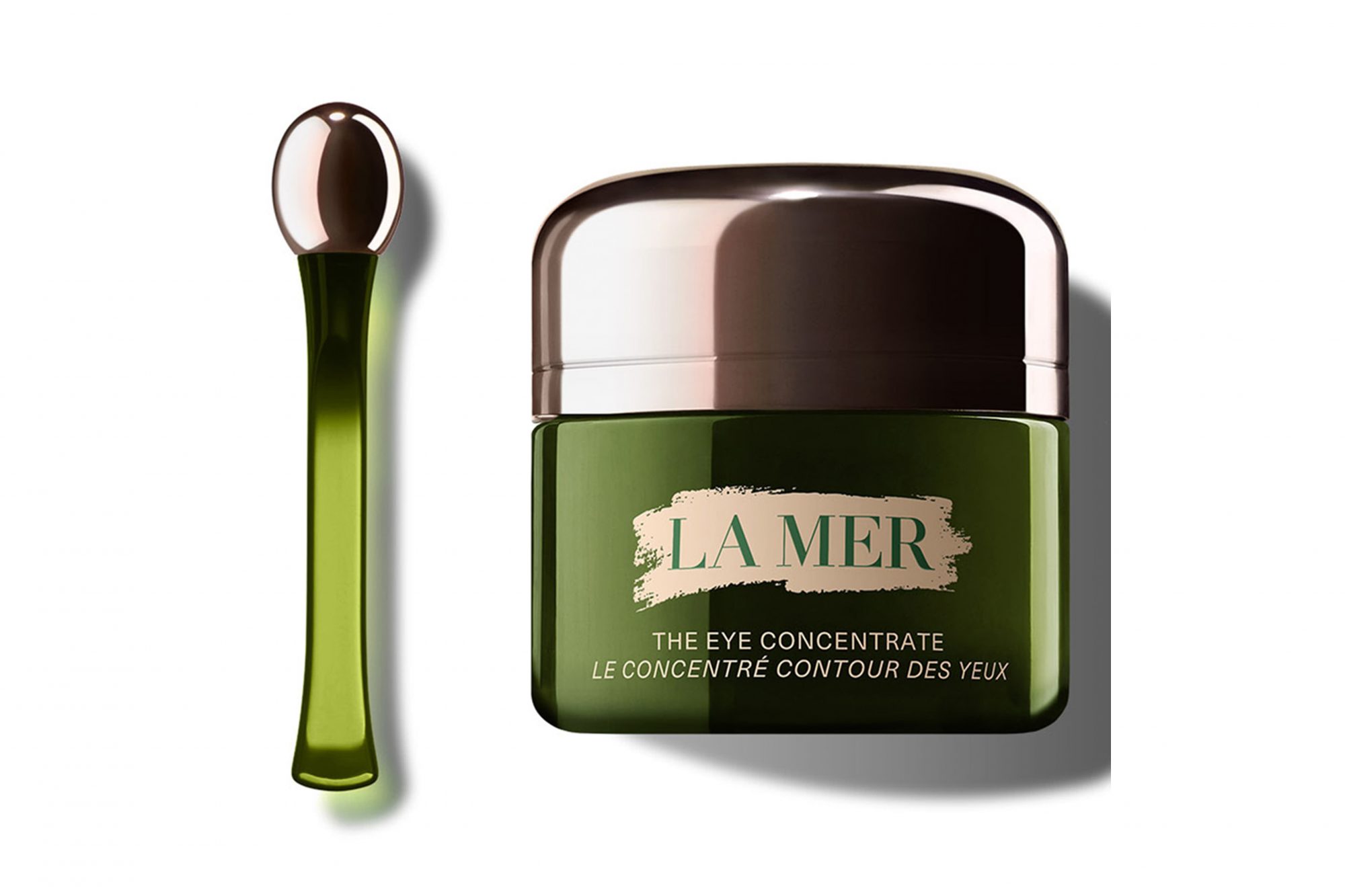 Shop it! $235, Nordstrom.com
La Mer is a legendary brand when it comes to luxury skincare, and as The Eye Concentrate is a relatively new product, I was very eager to try it. First impression: I really liked the herbal smell and the applicator made all the difference. The cool, rounded tip of the applicator instantly de-puffs the area and makes application easy. I also noticed it made me look more awake and a lot less puffy. 
A week after using this product, I can definitely advocate for it. While I'd likely opt for the Shiseido cream since the price point is lower, I can't deny that this cream did reduce the look of my circles for the week. My boyfriend even wound up stealing it and using it, it's that good.
Under-eye cream #4: Neutrogena Rapid Wrinkle Repair Eye Cream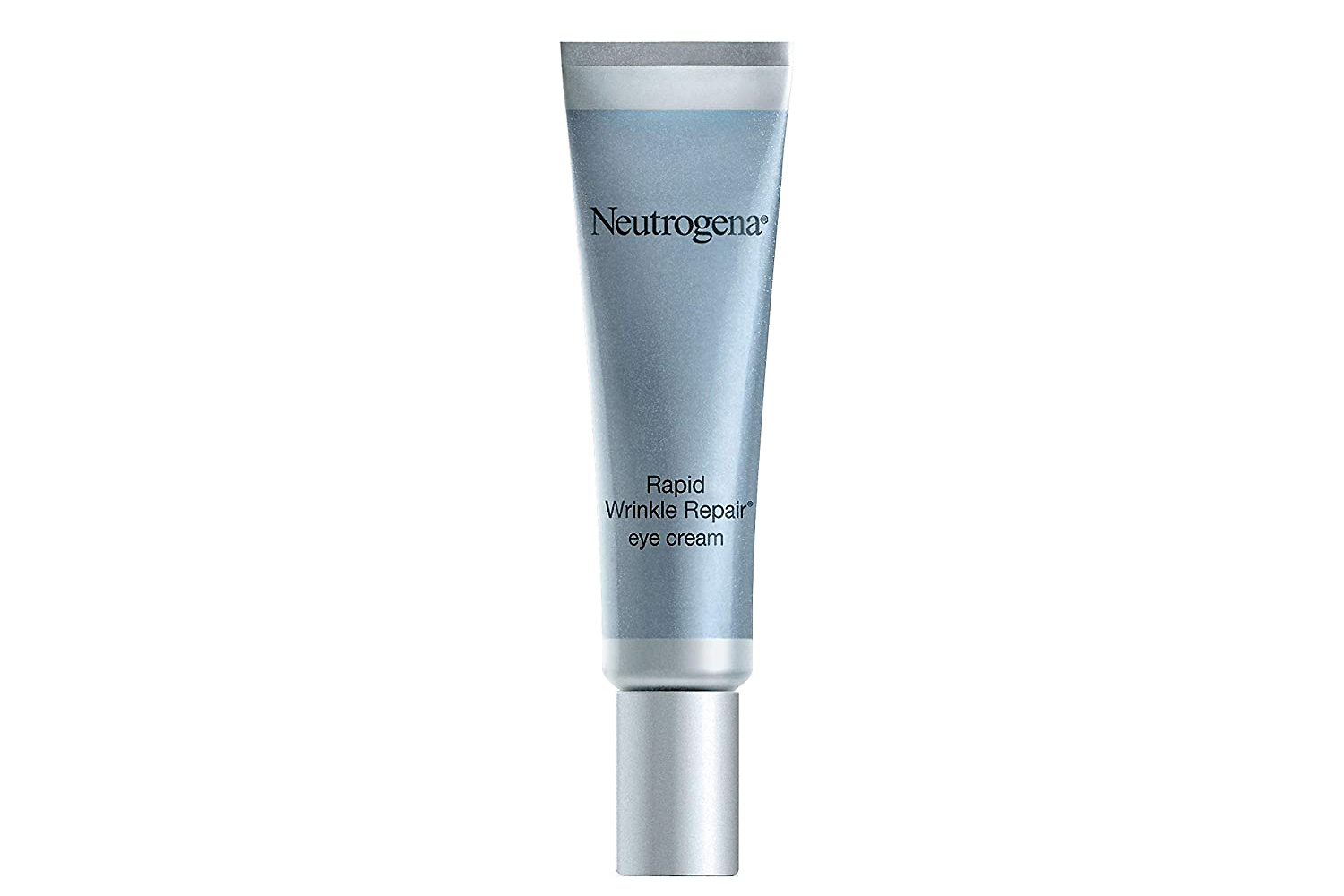 Shop it! $26.99, Ulta.com
The Neutrogena Rapid Wrinkle Repair Eye Cream came recommended from Sephora and Ulta reviewers who say the price point and long-term benefits make this product worth it. After applying it for the first time, I liked it, but I wasn't in love. I've been curious to incorporate retinol into my skincare routine, and while this product definitely packs a retinol punch it doesn't do much for dark under-eye circles. If you're looking for something that is purely anti-aging, I would say that this product is it. However, while it did brighten under my eyes initially, the effect didn't last too long.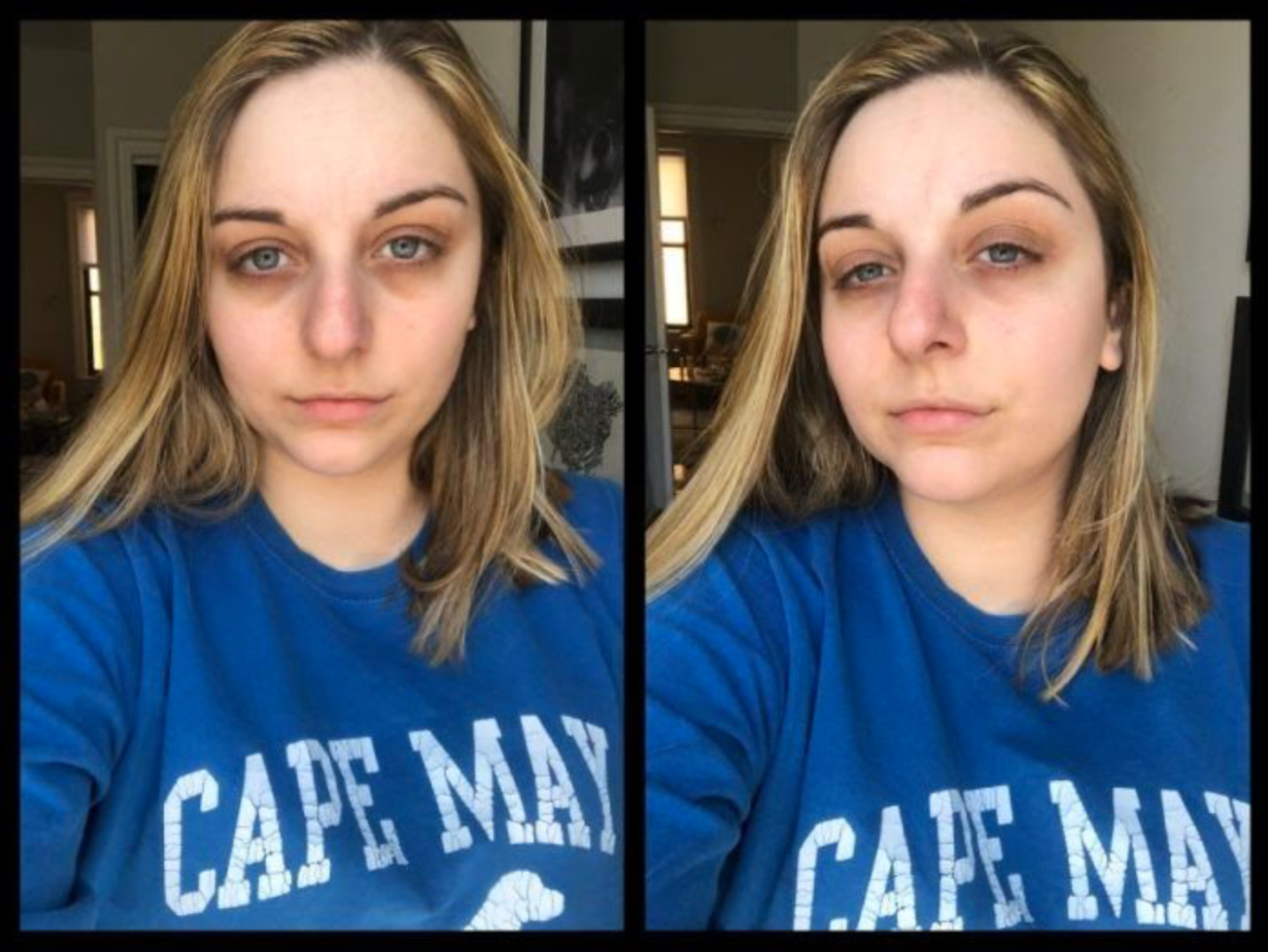 Ultimately, I decided after my trial that my top two were the La Mer Eye Concentrate and Shiseido White Lucent Anti-Dark Circles Eye Cream. Though I love the formula of the La Mer product, the Shiseido cream is my breakout winner since it's more affordable and the results are more instant.