This is how you can use the Urban Decay Moondust palette in other ways besides eyeshadow
If you love sparkly things as much as I do (unlikely, but sure, OKAY), you probably have looked on in awe as Urban Decay Cosmetics turned their amazing Moondust formula into a goddamn gorgeous eyeshadow palette. The individual shades have long been a TRUE love of mine, and seeing eight housed happily together was almost more than I could take. Eight! Glitter! Eight!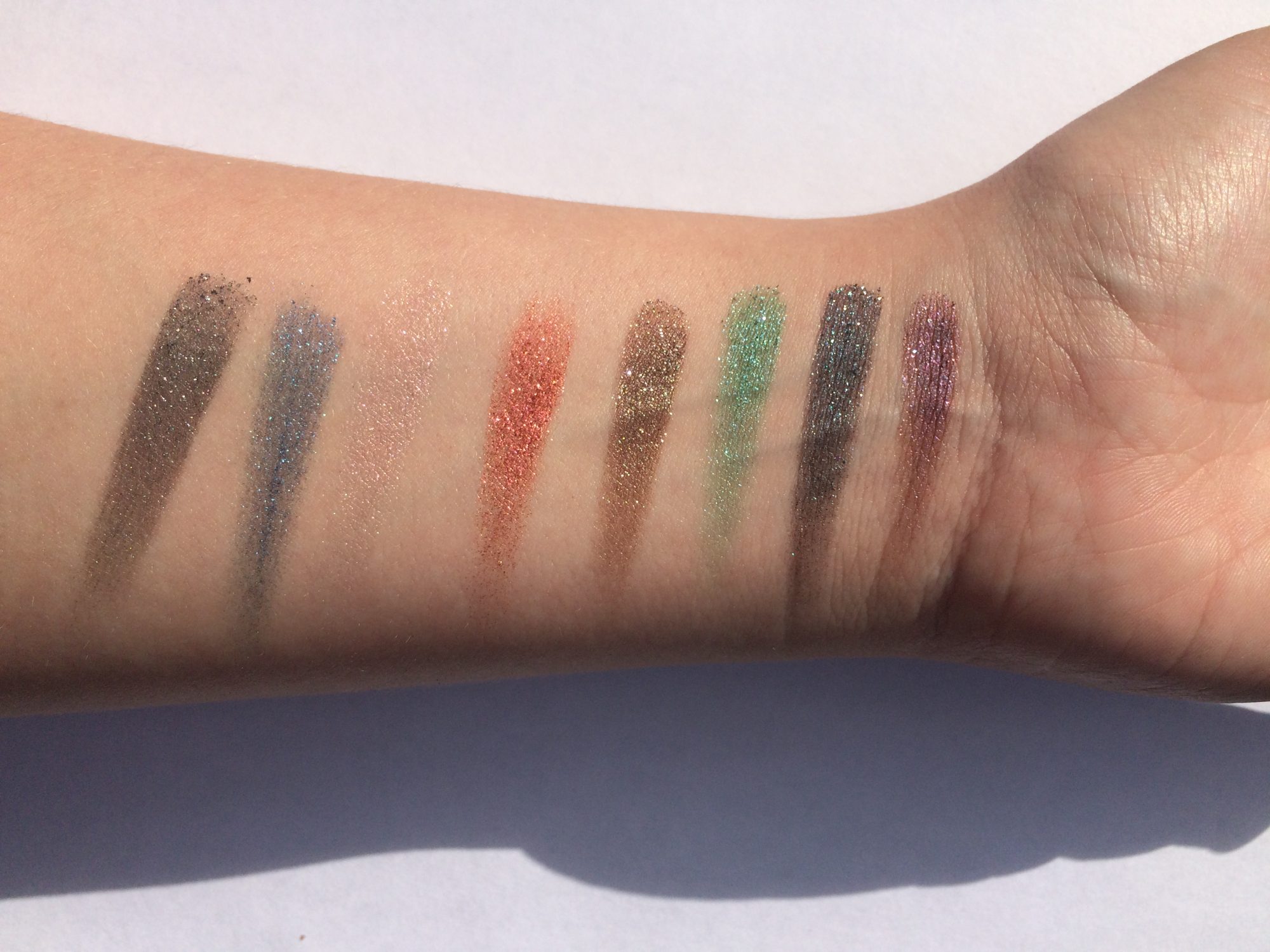 The palette contains all brand new shades, so it's pretty great for Moondust lovers, but it is also a great introduction for virgins of the shimmery shadows. There are some more neutral and some acid bright, and each has the soft, yet intense glittery pigment Urban Decay are known for. They have all the impact of proper glitter, without any of the boring faffing around with mixing mediums and trying to stop it falling all over your face.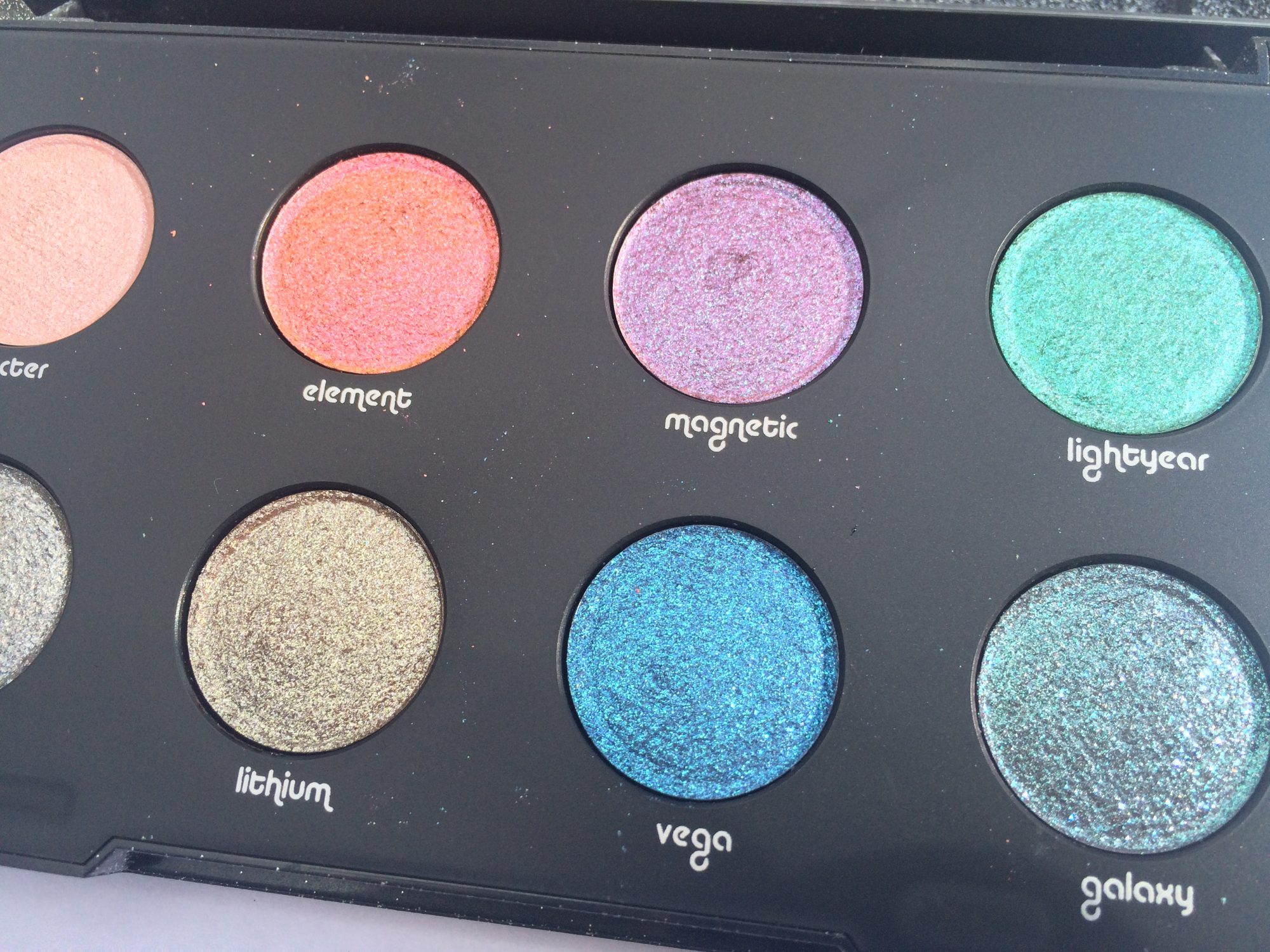 In spite of all it has going for it, though, some people might think a palette made up of entirely sparkle isn't exactly "versatile." Well, some people are boring and unimaginative. We are not some people.
Let me show you how adaptable a full glitter eyeshadow palette can truly be.
1. Breaking one cardinal makeup rule at a time, let's start by filling in our eyebrows with glitter.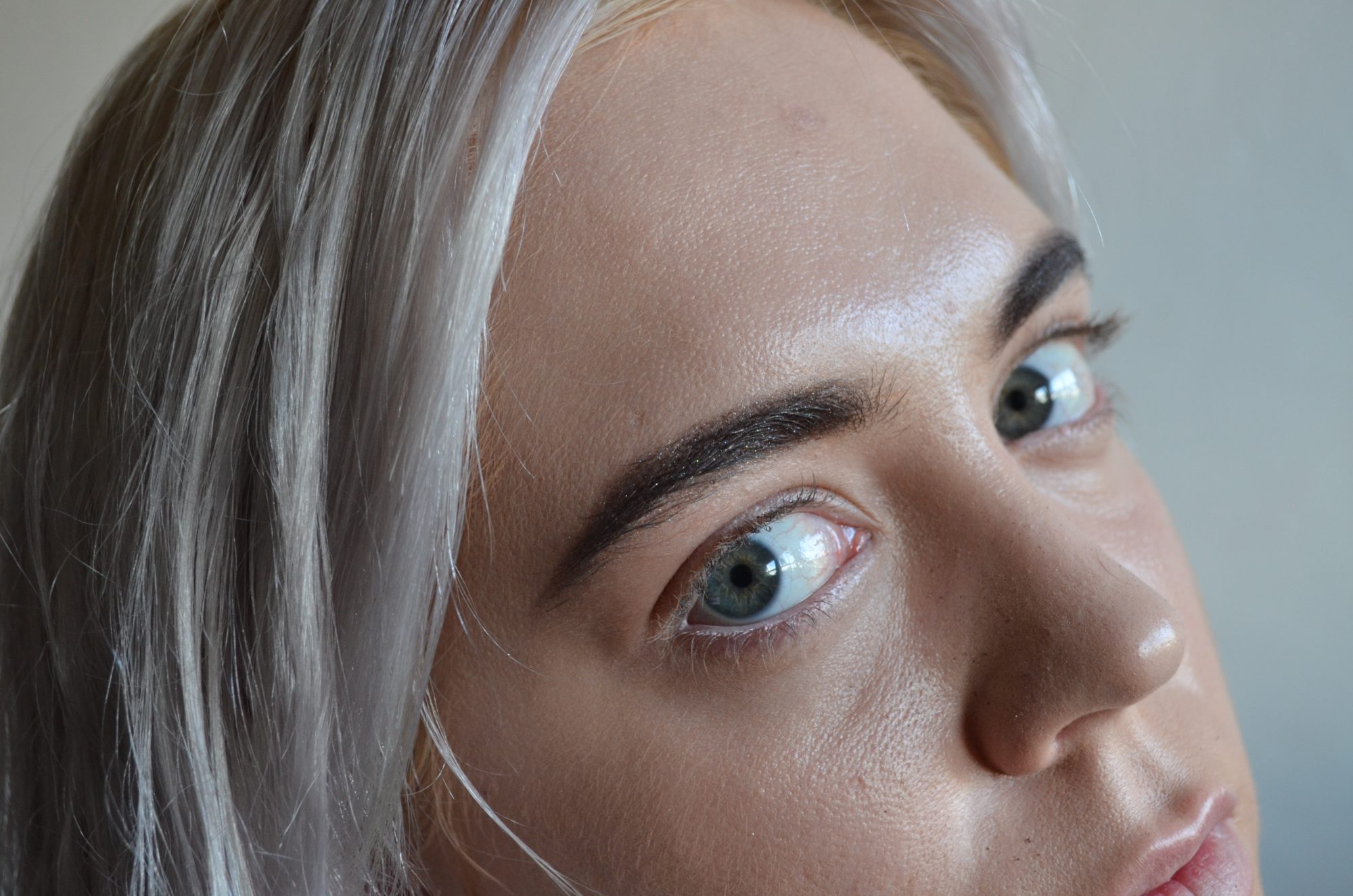 This is actually probably quite cool and on trend, anyway. Use the nice cool brown shade called Lithium and an angled brush. I'm sure you've done this before, right?! And actually, the finished product hardly looks sparkly at all. In a pinch, I reckon you could use Lithium to fill in and people probably wouldn't even notice a difference.
It's the subtlest effect I could possibly have hoped for out of using literal Moondust in place of a traditional matte. Very successful.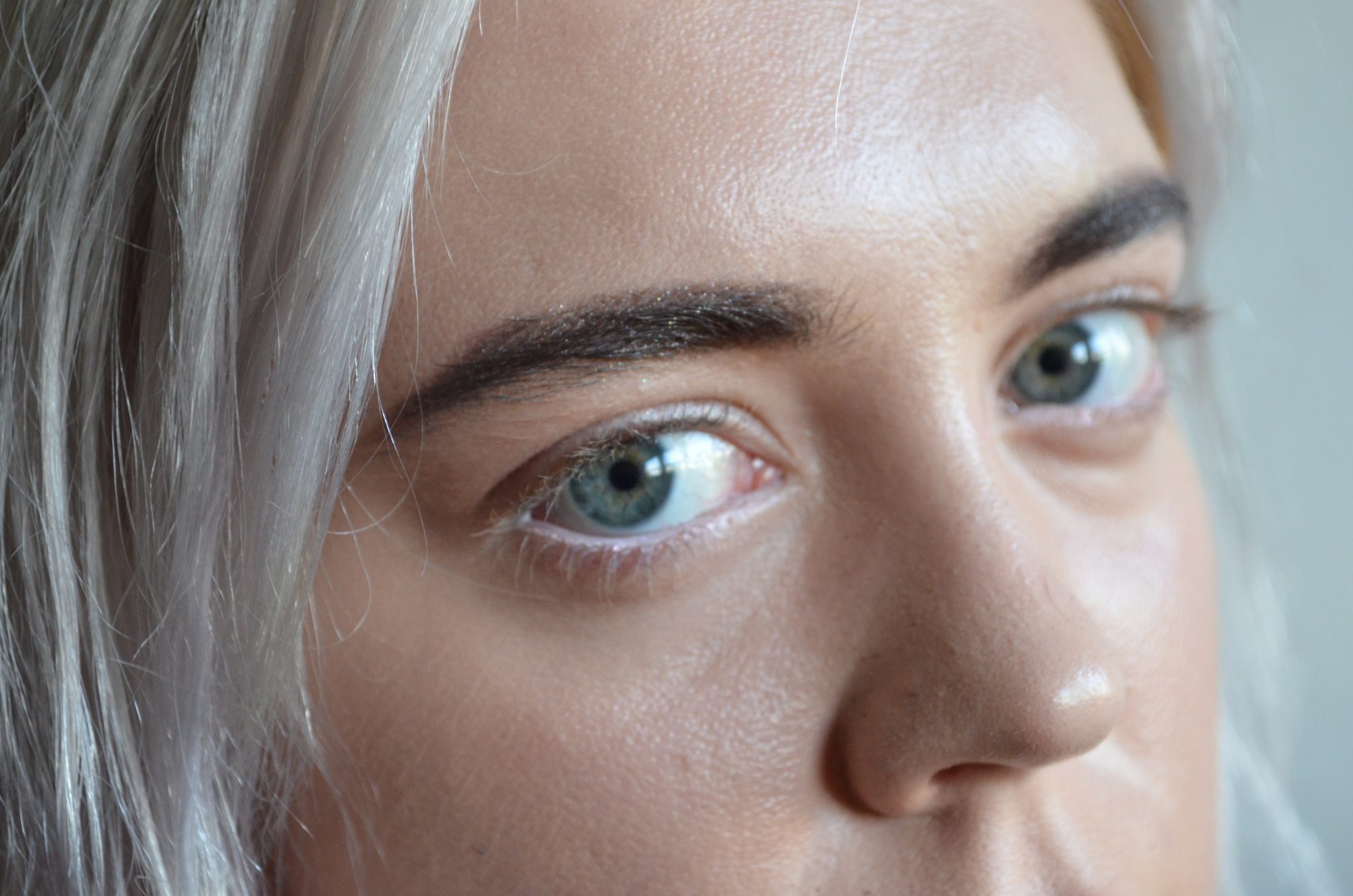 2. Next: face highlight.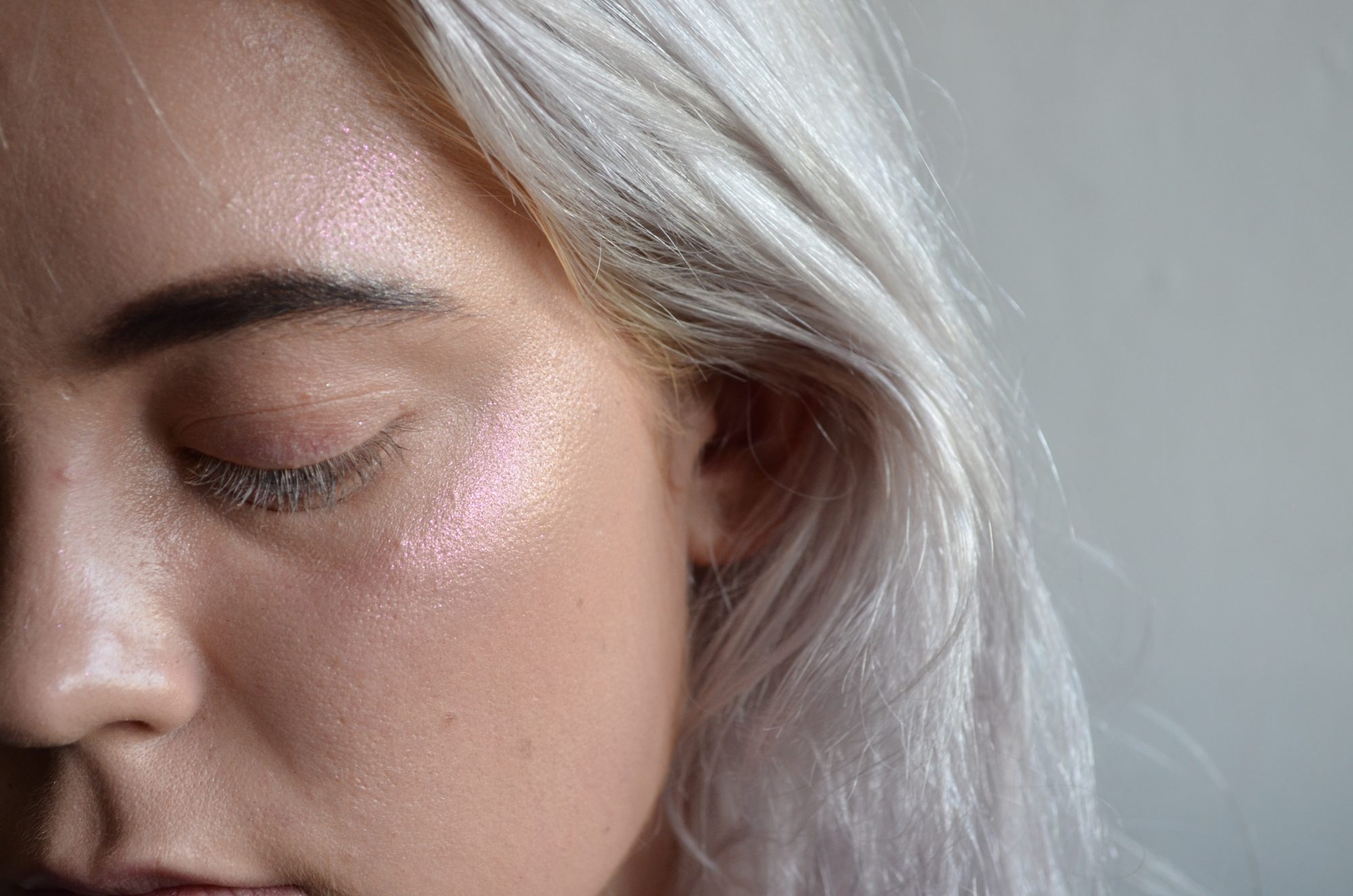 Everyone knows eyeshadows work really well for this, right? And what better eyeshadow than a holographic, twinkling, pink-orange duo-chrome? The shade called Specter is a true alien-esque highlight and I love it. Just dust on the tops of cheekbones with a smallish, tapered-ish brush, and be careful to not accidentally dip into the edges of the surrounding shades.
Now move your head around a lot and marvel at your luminescent cheeks.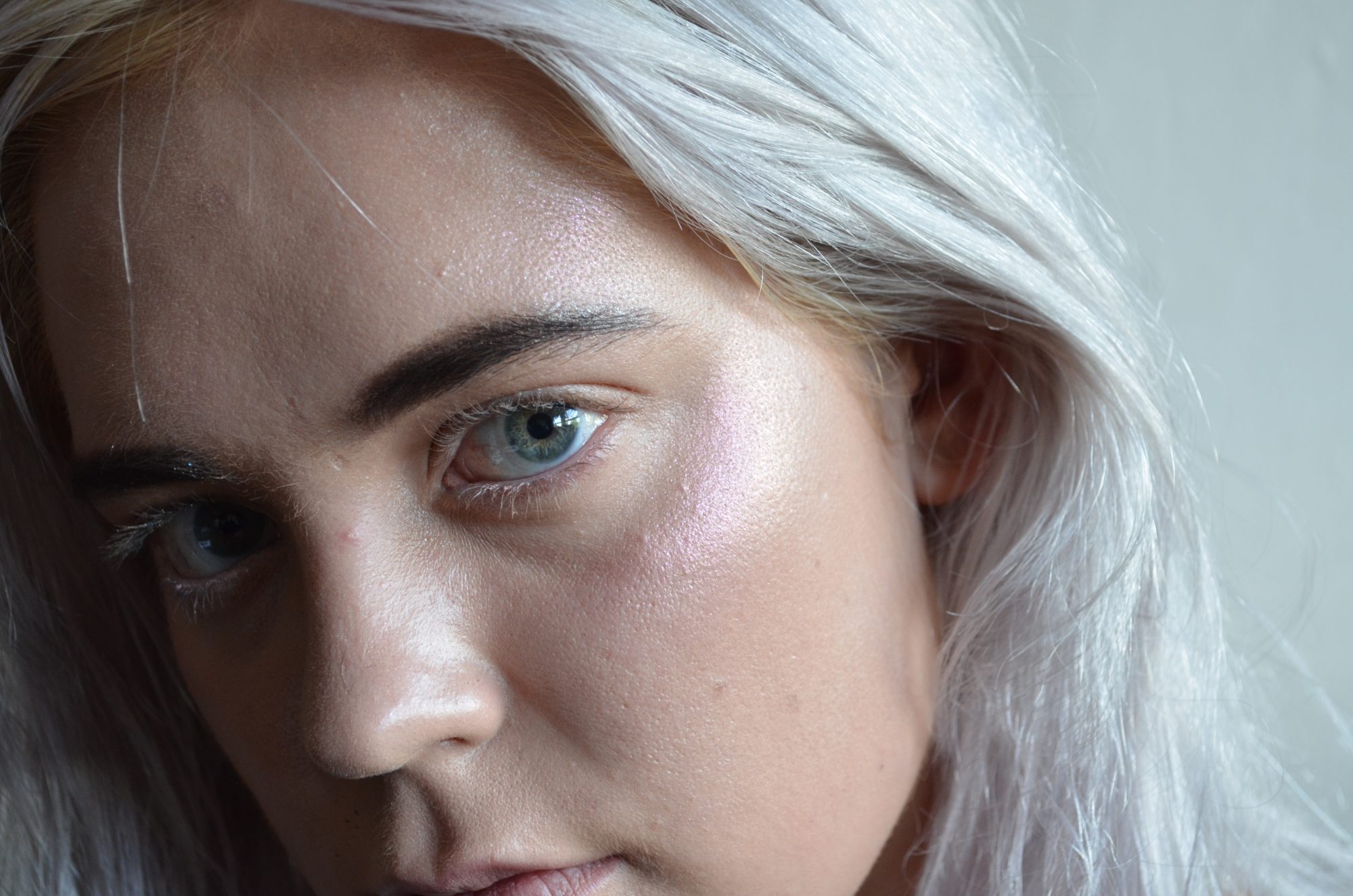 3. Now for lips, aka when the whole look comes together.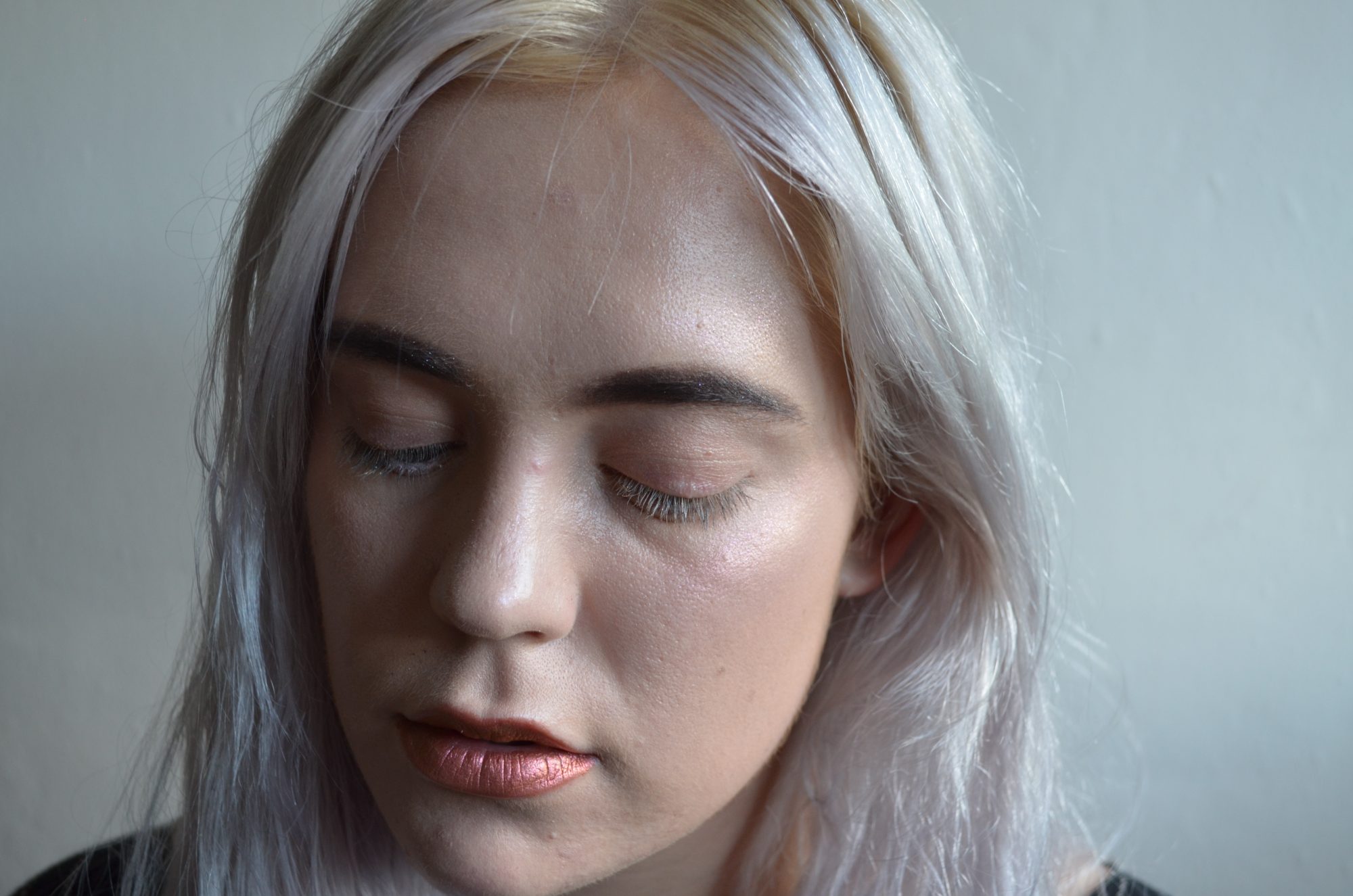 Disclaimer: The Moondust palette has not been approved by UD for use on the lips, so if you do decide to try this next step, please keep that in mind — especially if your lips are sensitive to certain ingredients.
The amazing bright pink and flowing red and neon orange shade called Element is, perhaps, the star of the palette, and makes an amazing metallic lipstick. I applied with my fingers (these shades are so buttery and opaque that they work almost like creams) and neatened up the edges with a lip brush. It's the most amazing rusty, disco queen, metallic, sparkling lip.
Scowling optional, but strongly encouraged.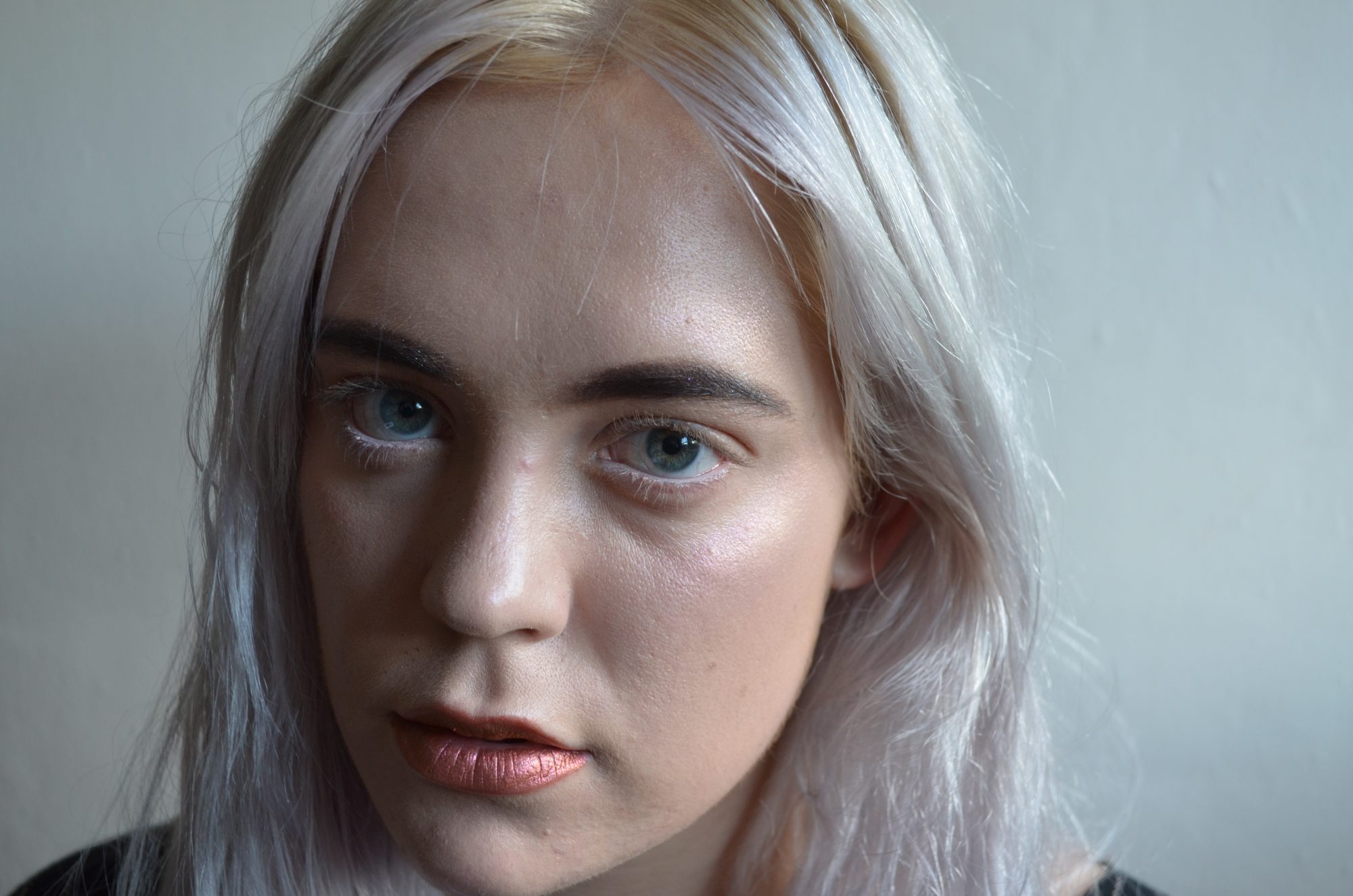 4. And now, just to be boring, I suppose I'll put a bit of the eye shadows on my eyes.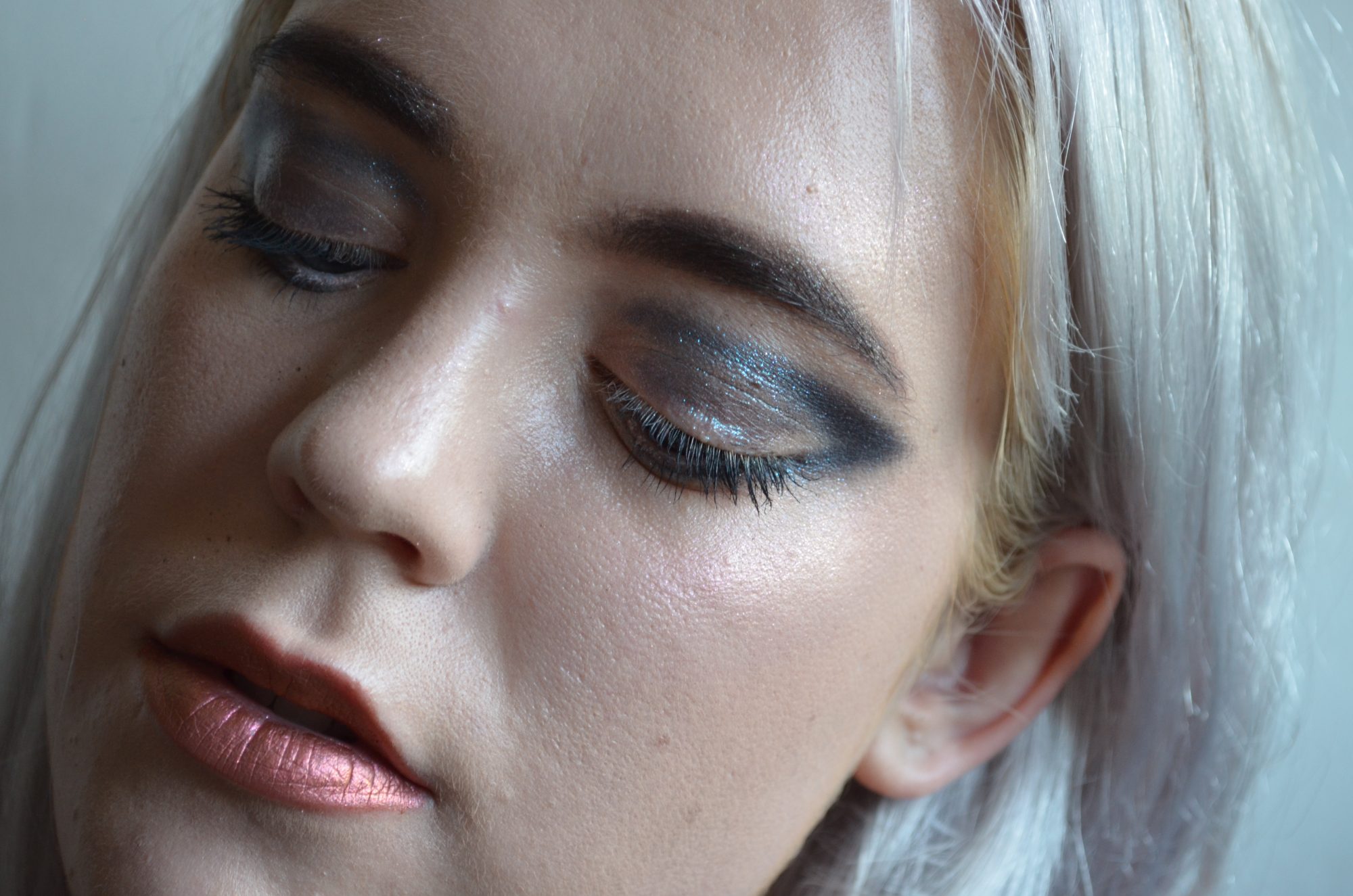 Not in any sort of conventional glitter placement, mind you. I'm putting glitter in my crease, aka, the matte zone. I used Galaxy, a sort of teal-y dark blue color. Using a small, but fluffy brush, I traced just above my crease and winged out slightly. Then I connected it to my bottom lash line, leaving me with a sort of traced wing.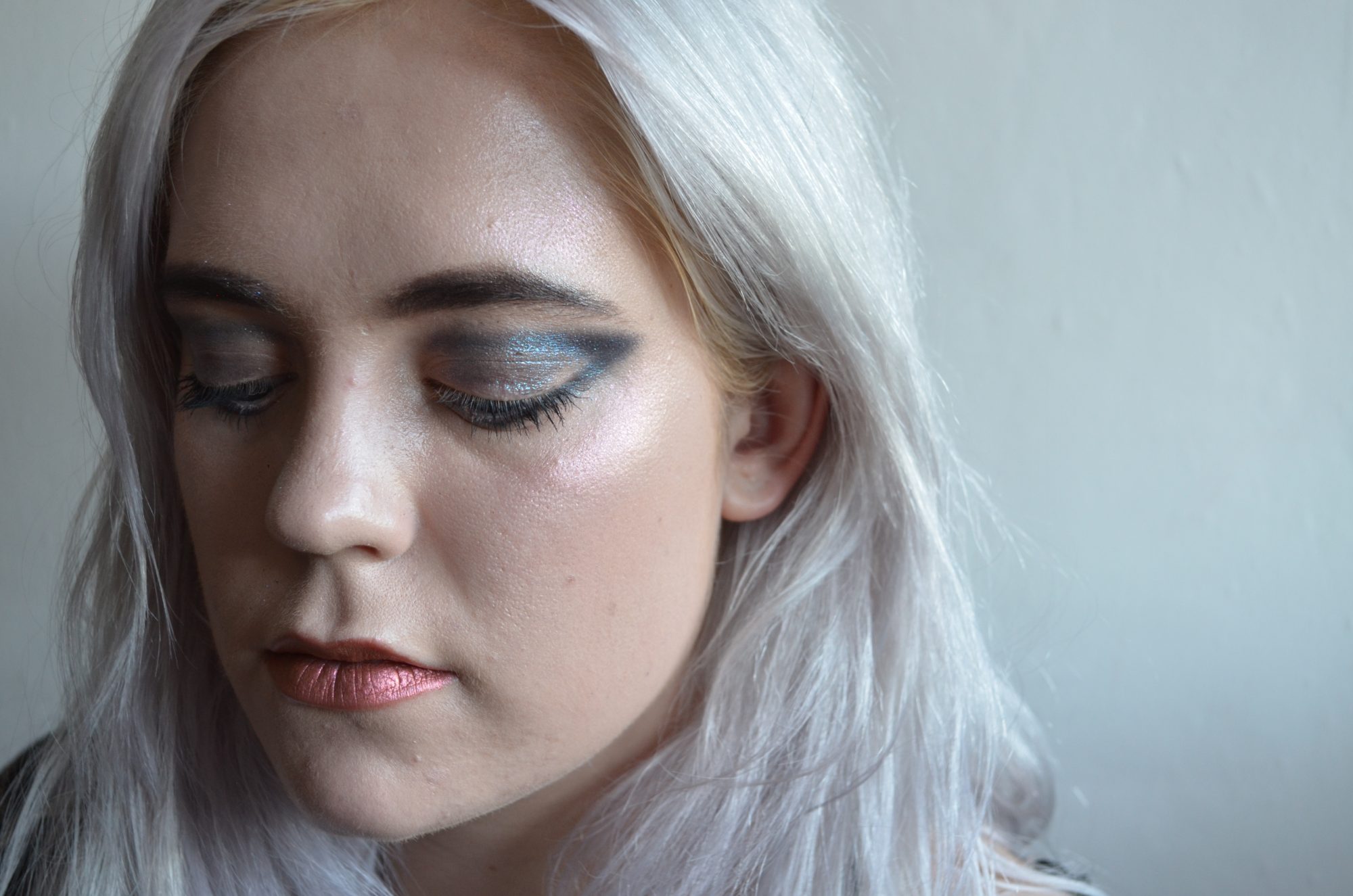 The actual lid space was left basically empty (bar a few smudges), but could be filled in with a different amazing Moondust for an even more insanely colorful look.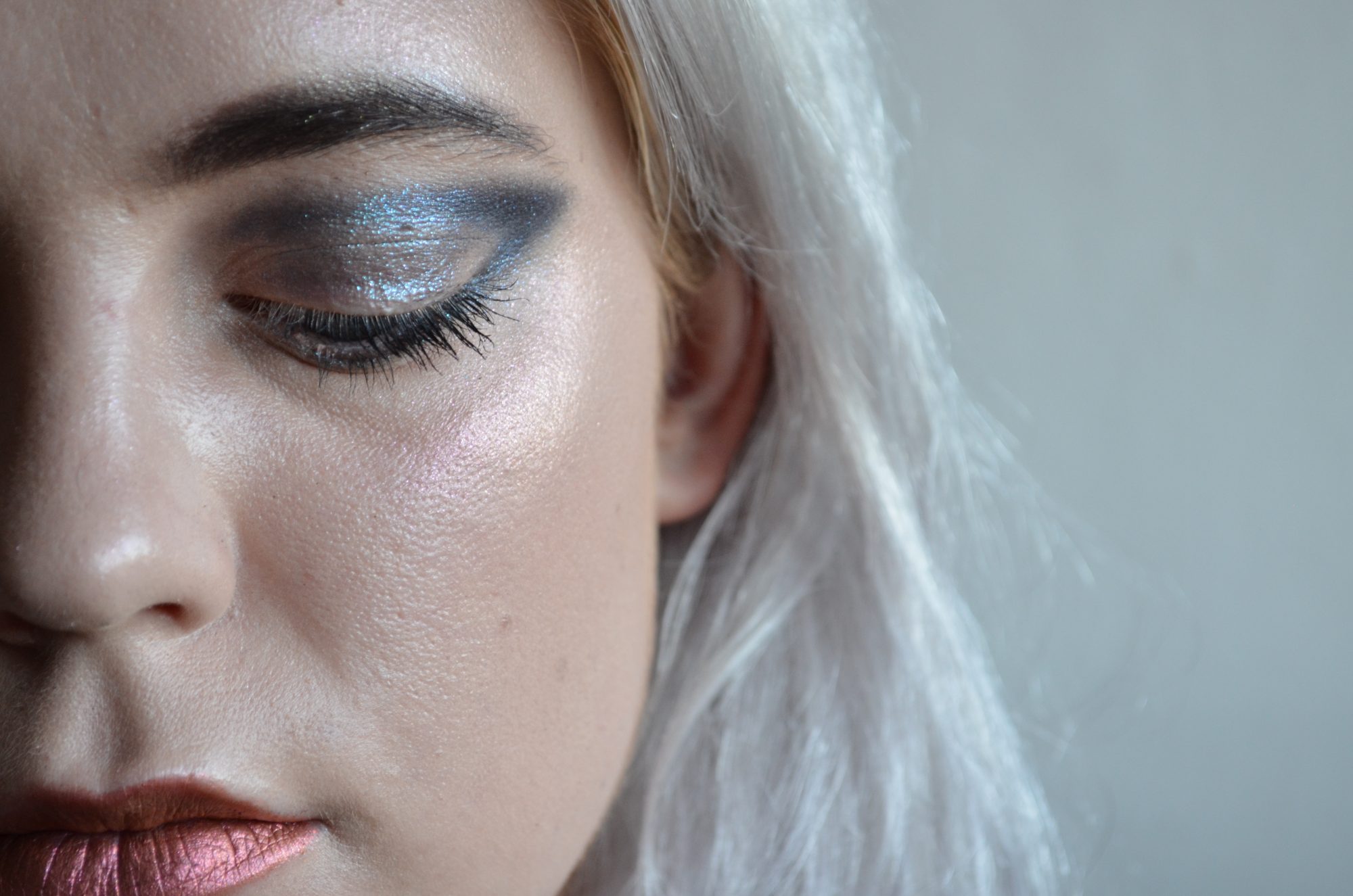 Thus: What once seemed an "additional" palette can become a "solo" palette, using just a little bit of ingenuity, and a lot of glitter. Rules are actually made to be broken, anyway. Versatility is just a superficial, manufactured concept, maaan.