Netflix is splitting "Unbreakable Kimmy Schmidt" Season 4 into *two parts* — but that doesn't mean more episodes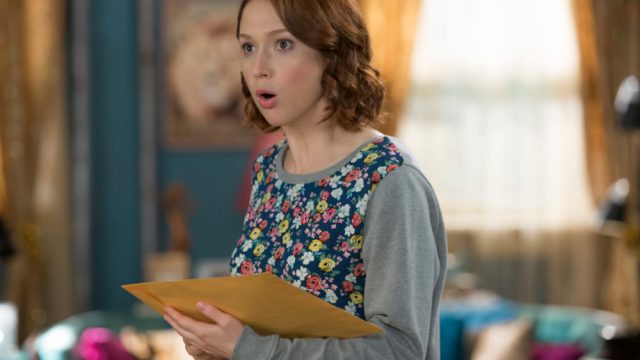 Listen up, people! Netflix just announced that they're breaking Unbreakable Kimmy Schmidt Season 4 into TWO PARTS. The first half of the season will be six episodes, and it'll be available on the streaming service this spring. The second half will premiere at a later date in 2018, and the episode count is unknown.
We don't know how to process this information (we love long hours of binge-watching, okay?), but what we do know is it's been a hard nine months without Kimmy Schmidt and Titus Andromedon — so we're just excited to have some Unbreakable Kimmy Schmidt news in our lives, which arrived via a surprise announcement with a hilarious snippet of Kimmy doing typical Kimmy things.
Ellie Kemper will return to Unbreakable Kimmy Schmidt as the title character, a woman who's adjusting to the ways of modern life after spending most of her formative years held captive in a bunker by a doomsday cult leader. As she navigates adulthood, she's guided by best friend and roommate, Titus (Tituss Burgess), landlord Lillian (Carol Kane), and former-employer-turned-friend Jacqueline (Jane Krakowski).
But, considering what went down in Season 3 (which was 13 episodes long), we're thinking the next go-around will follow Kimmy on her journey through college, and watch her relationship with her new love interest, Perry, prosper. We're also crossing our fingers that Titus and Mikey finally work things out.
And dear readers, the way we see it, this two-part release might not mean more episodes, but it could be a blessing in disguise for us fans in another way… It probably means that Netflix has to double up on marketing efforts, which could translate to more Beyoncé-inspired teasers, and hell yes to that.
Unbreakable Kimmy Schmidt Season 4 hits Netflix on Wednesday, May 30th. Let the countdown begin!