We have an exclusive first look at Unbreakable Kimmy Schmidt Season 4 — so get your pinot noir ready
It's been nearly a year without our beloved enthusiastic former bunker dweller, but the first batch of episodes for Season 4 of Unbreakable Kimmy Schmidt are officially just around the corner. The series, which reportedly recently began production on Season 4, will be releasing the first six episodes from the new season at the end of May, with the other half scheduled for release later this year.
While the end of Season 3 dealt Kimmy (Ellie Kemper) with a devastating blow after her ties to the Reverend cost her a shot at becoming a crossing guard, the eternal optimist quickly bounced back, securing a job at her Columbia classmate Zach's hip new start-up, Giztoob. When Season 4 picks up, Kimmy will be well on her way to her first day as Giztoob's human resources manager, but she's in for quite an awakening as she learns that the world of startups is not all fun and games.
HelloGiggles has a first look at the cold-open from the Season 4 premiere and it's everything we could have dreamed of and more. In the glorious style of '90s sitcom, Season 4 opens with a montage of Kimmy preparing for her first day at Giztoob, tracked by "Little Girl, Big City" an original song by Jane Krakowski. But the glow of Kimmy's managerial debut is quickly darkened by her first big task: firing someone.
Check out the exclusive first look of Unbreakable Kimmy Schmidt Season 4:
Kimmy's about to learn first-hand how cruel the corporate world really is.
https://www.youtube.com/watch?v=YRsy_j2fn6Q?feature=oembed
Additionally, Netflix has released a series of photos from the first batch of Season 4 episodes featuring Kimmy and her beloved crew: Titus Andromedon (Titus Burgess), Lillian (Carol Kane), and Jacqueline Voorhees (Krakowski).
Only Kimmy can make accidentally drinking a cup-full of change seem like an adorable mistake: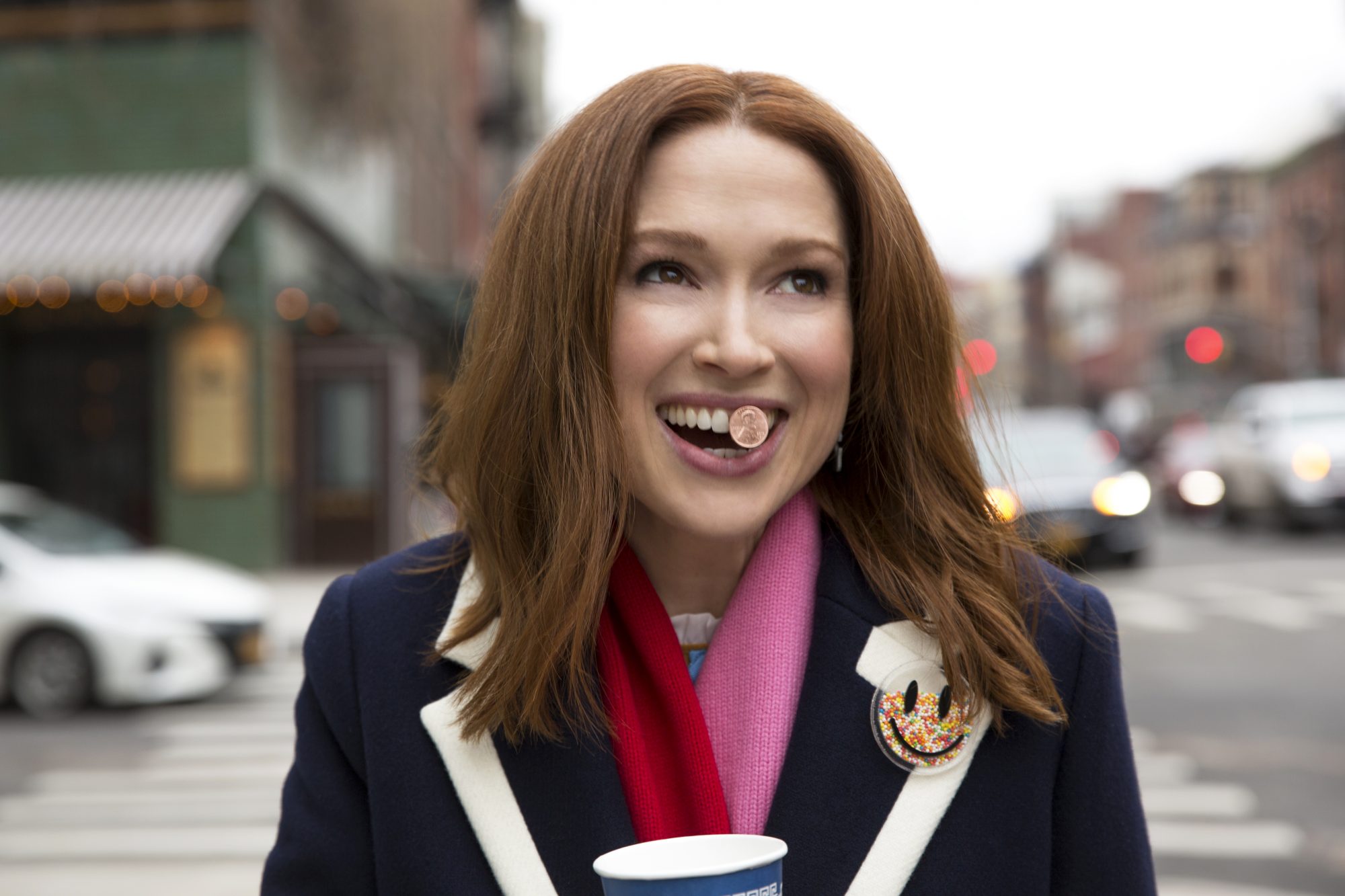 It happens to the best of us…but is never as charming.
It looks like things are about to get pretty rocky for Kimmy as something clearly goes awry at a Giztoob event: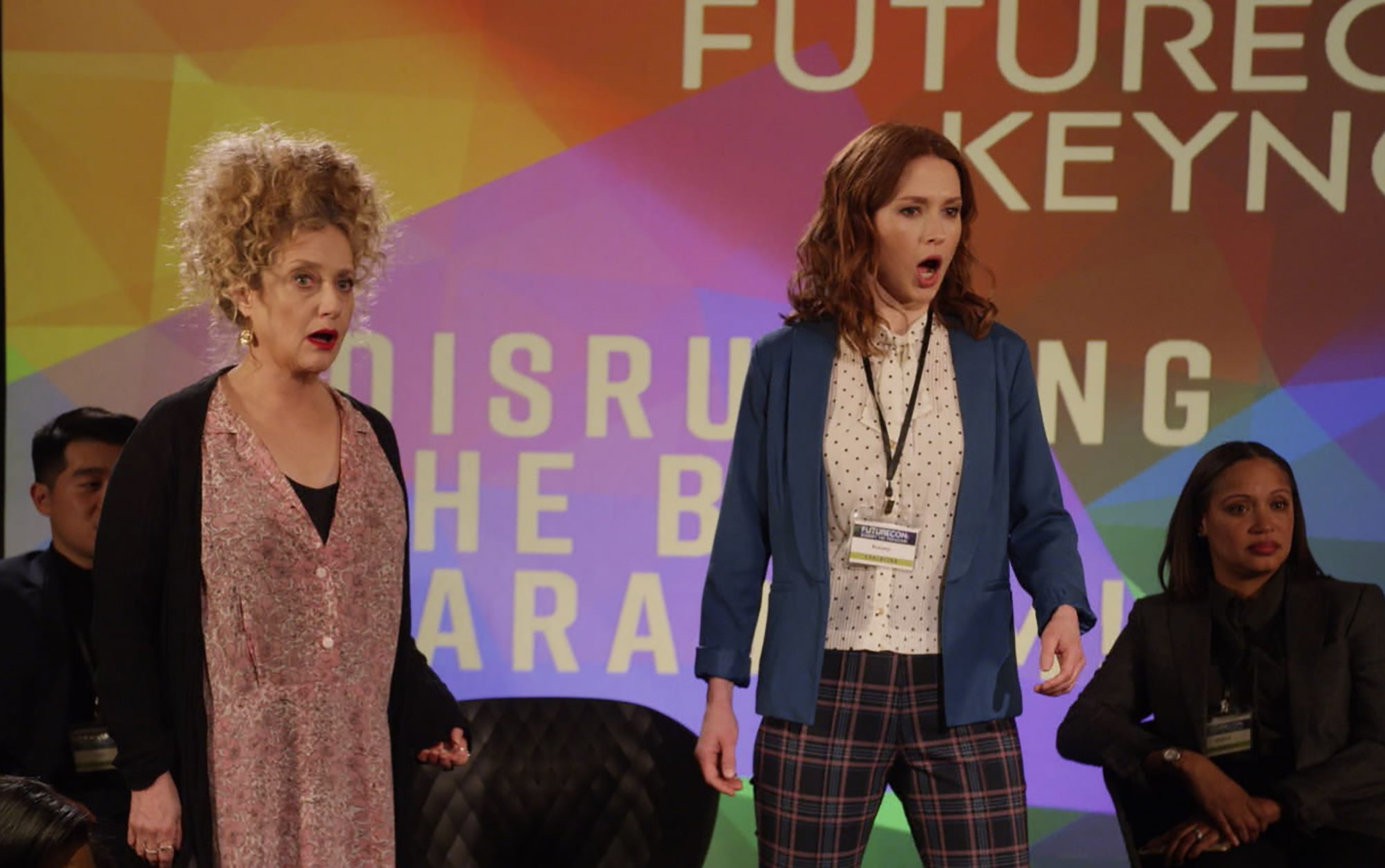 Oh no! And what's Lillian doing there?
It looks like Jacqueline is making a quick visit to Kimmy's new digs at Giztoob:
Could she be missing the days when Kimmy was working for her?
Titus may not have won Mikey's heart back — yet — but there's nothing a good shopping spree can't fix: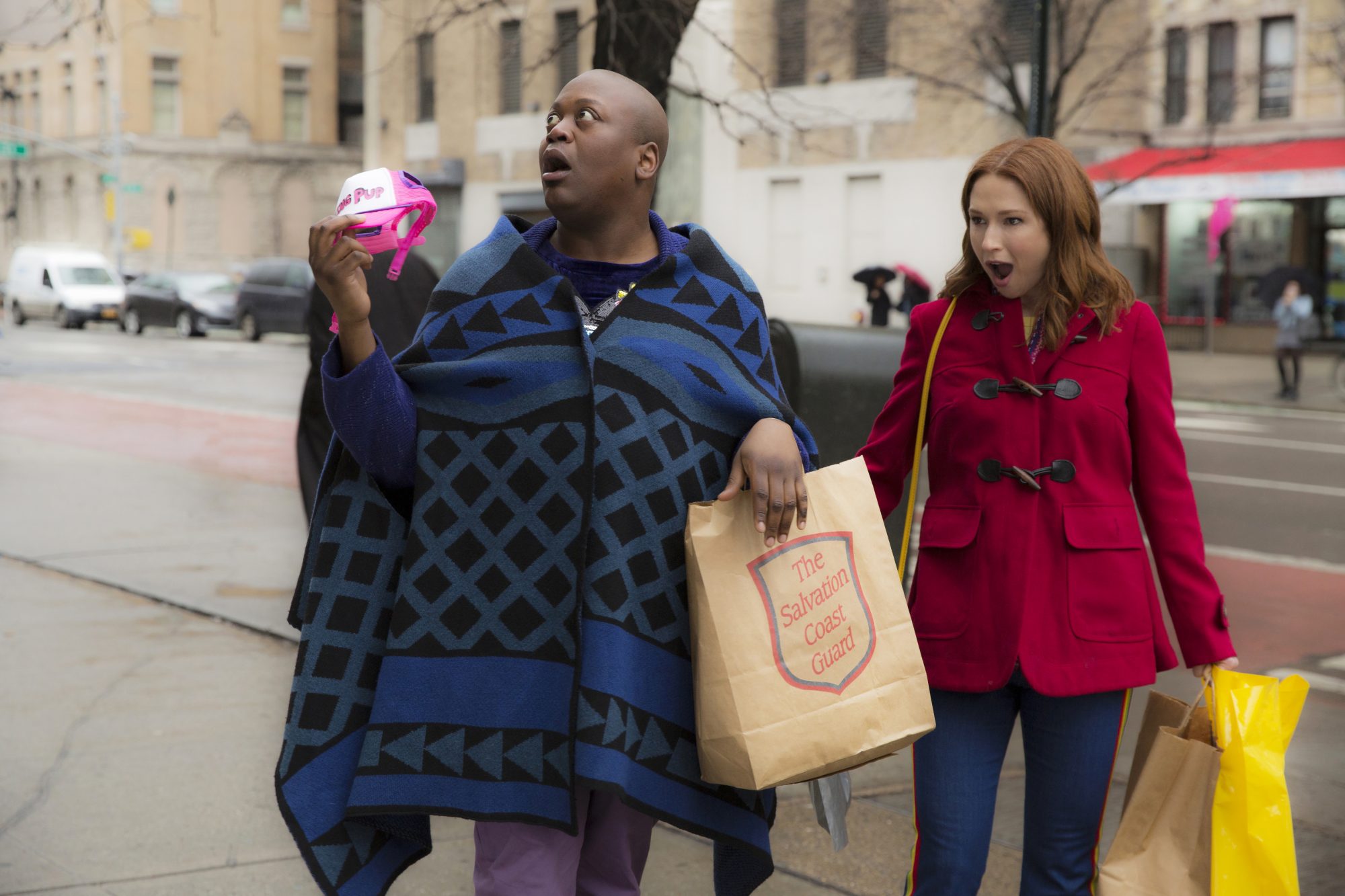 That poncho. That look of surprise. Titus we've missed you!
Talk about roommate goals.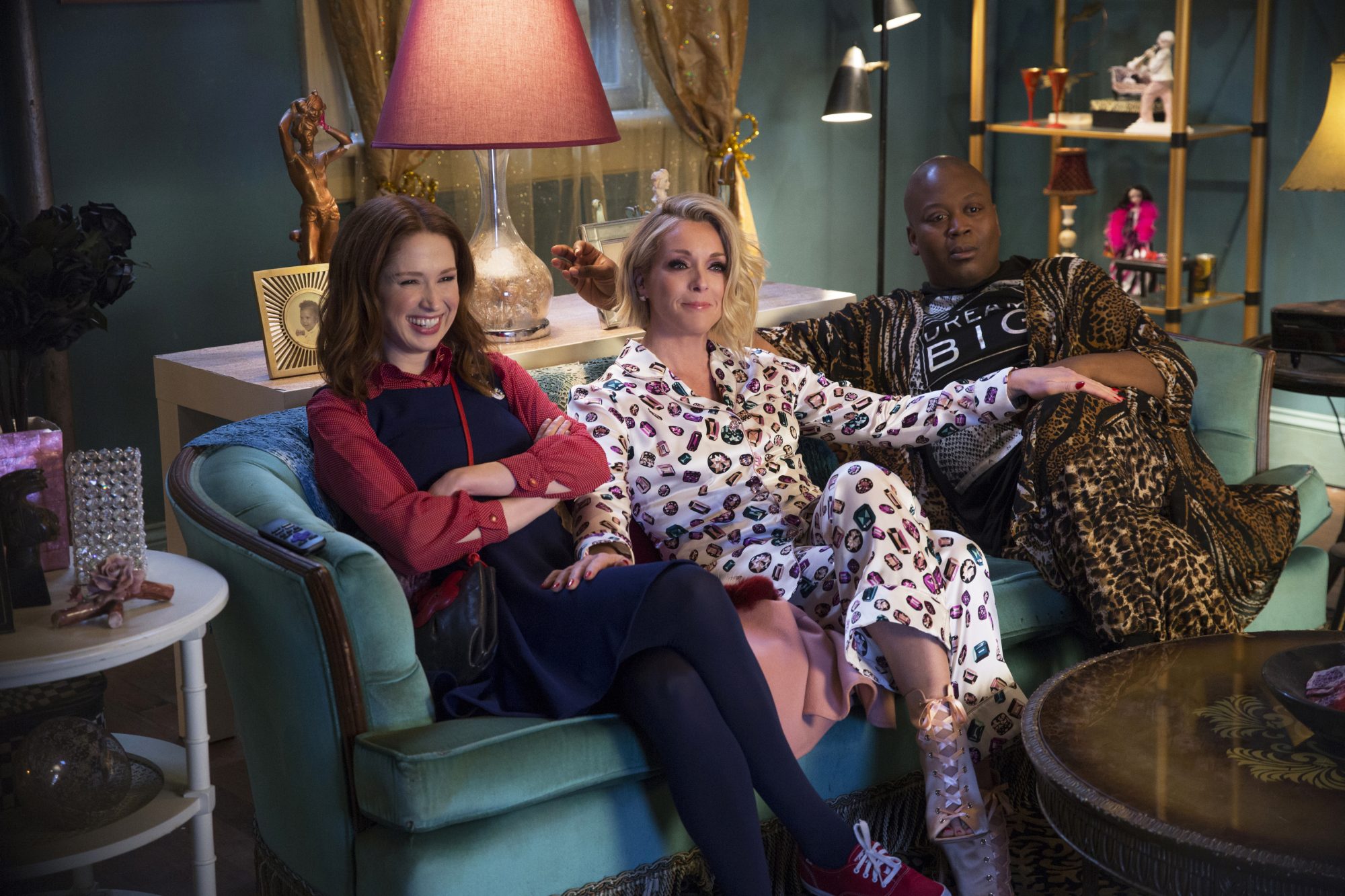 Sure, they're a chaotic bunch, but they're definitely the definition of #squadgoals — if we're still saying that.
The first half of Unbreakable Kimmy Schmidt is slated for release on May 30th.