The ultimate gift guide for every sorority sister in your house
Christmas is just around the corner, so what is on your list?
For all you sorority girls out there — or anyone needing to buy a gift for someone in the greek system — this is the ultimate gift guide for every sorority girl! Trust us, we've got you covered when it comes to discovering the ideal present for any and every sorority sister. Plus, there is something for every budget.
So before you start to panic about what you buy the college girl in your life, scroll through these sorority-approved items and you'll be all set.
Sorority Spirit Jersey
Spirit Jersey's are a must if you're greek affiliated. This is the Classic Spirit Football Jersey by Spirit Jersey's and it's timeless. You can get it customized to say your house and the year it was established and it comes in a variety of colors. Plus, it's super comfy for lounging around the house after those chapter meetings and costs $49.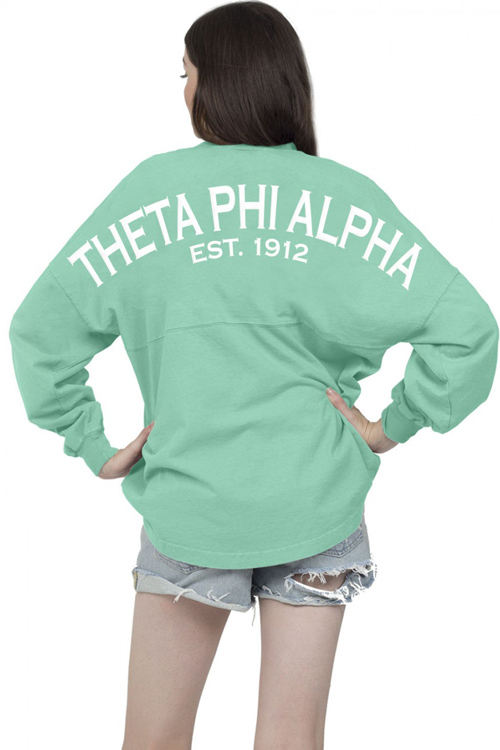 Greek Season 1
There are a lot of different series that everyone who enters greek life should watch, but above all, Greek is the very best. You can now get the college-based series, well season 1 actually, for only $9 on Amazon, so what are you waiting for? If you're really ambitious you can buy the entire series and celebrate going greek with the awesome characters on the ABC Family series.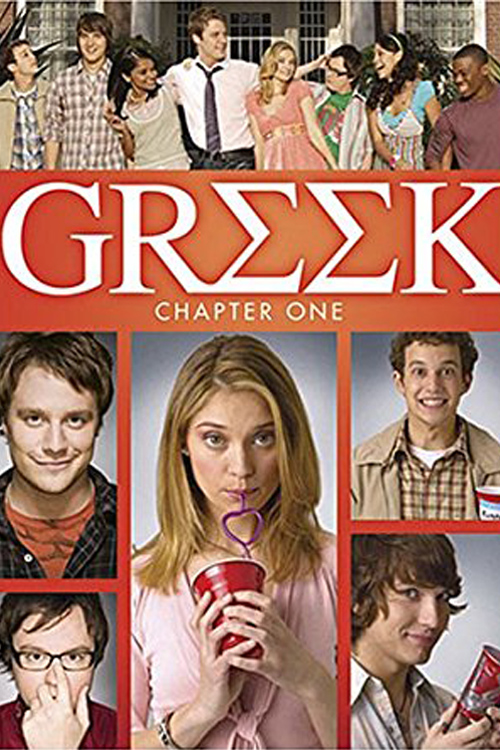 Hi Y'all Mittens
Ah, how cute are these mittens? With cold weather around the world, every sorority girl needs to keep warm, so why not do it in style? We are in love with these Draper James "Hi Ya'll, Bye Y'all" mittens. They are available on the store's website and come in two color ways for only $45. They do sell out quickly, but always come back into stock, so don't panic!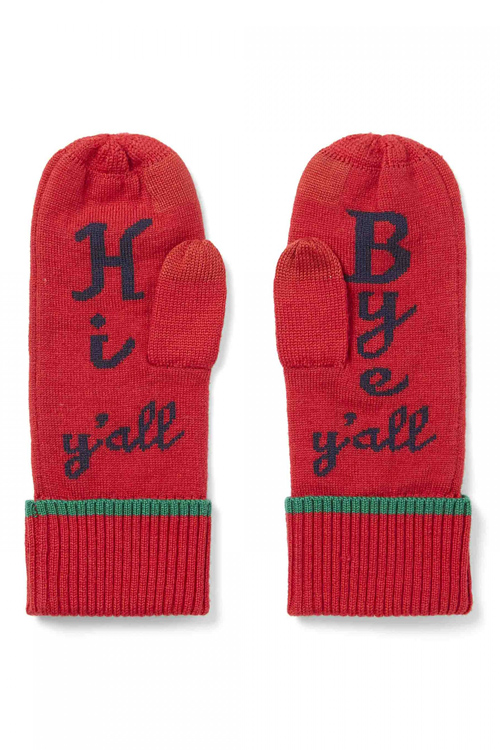 Mini Polaroid Camera
We are HUGE fans of the Fuijifilm Instamax mini 8 camera available at Urban Outfitters. Despite the fact that polaroids are so retro, everything that's old is new again right now, so this is the perfect gift. What college student doesn't want an instant photo of their wild night to post on their dorm room wall? It's perfect. Plus, it comes in numerous pastel colors that every girl will want. Get yours online for $70.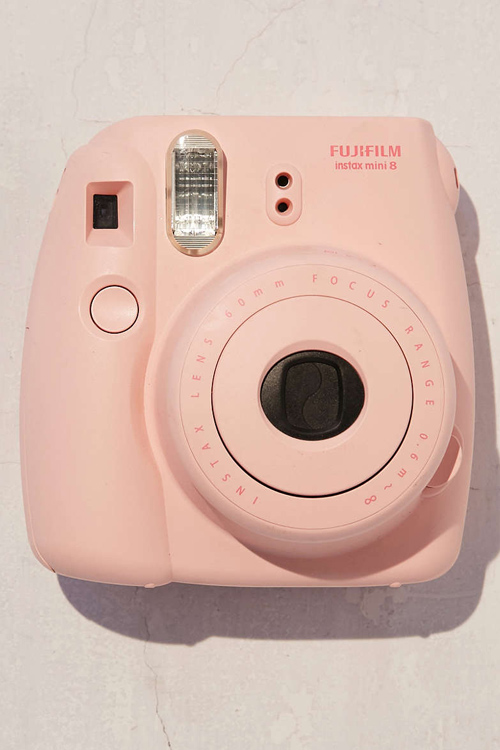 Polaroid Mini Frame
These new Polaroid frames go perfectly with the Urban Outfitters camera we just talked about. The Fuijifilm frames are so funky and fun and have confetti in them so they are a sorority house dream decoration idea. Plus, they say "squad" on them so even Taylor Swift would approve. Oh, and they are two for $10!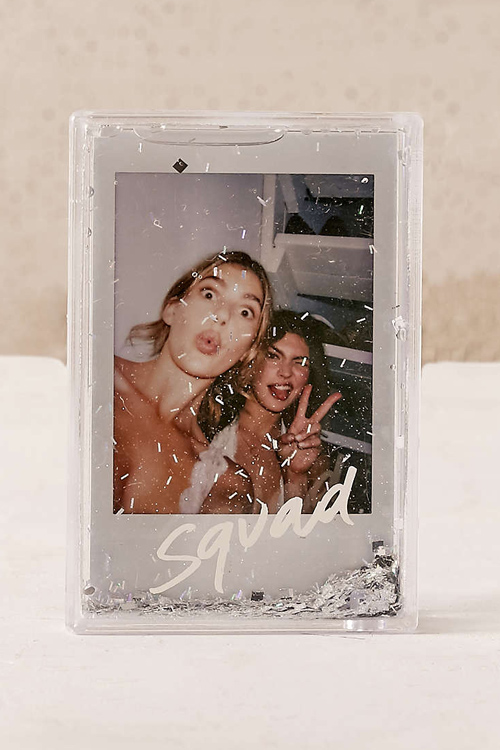 Everpurse x Kate Spade Wristlet
This isn't any ordinary wristlet — it's the ultimate wristlet that any girl would want and frankly needs in their life. So why is this Kate Spade wristlet a must-have this season? Well, for starters it is larger than a normal handbag this size and the color mahogany is SO in. The biggest reason is that it actually has a built-in phone charger that you can use when your phone is sitting inside the bag. Sounds amazing right? It also comes in two other colors and a stripe version for $198.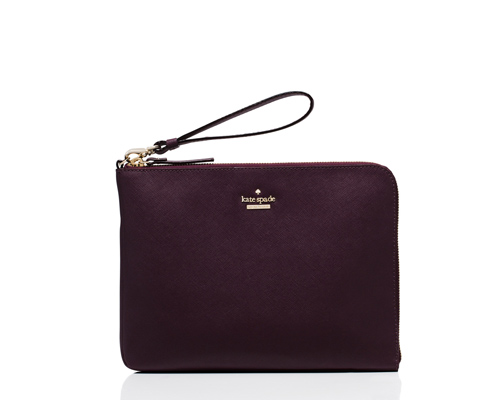 Sorority Mascot Sticker
One of the most annoying things that happens when you're friends all have the same computer or books is that you are constantly mixing them up. This adorable sticker however, can change that. On Etsy you can purchase a sorority mascot and letter sticker for $6.50 that'll make your laptop stand out. They come in pretty colors, so your BFF can have a matching one that is slightly different.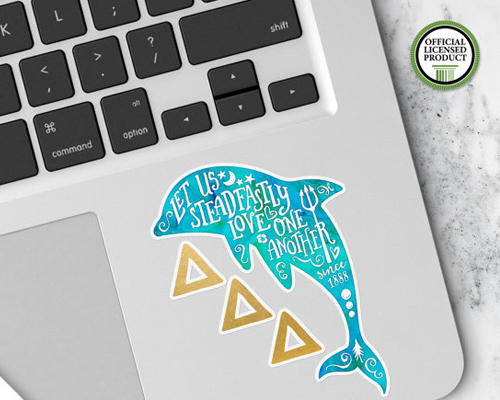 I Drink Coffee Like A Gilmore Girl Travel Mug
Nothing screams sorority girl — or any girl for that matter — like Gilmore Girls. Now you can give the coffee addict in your life the perfect carrier with this Etsy "I Drink Coffee Like A Gilmore Girl" travel mug. It will allow her to channel her inner Lorelai or Rory and we all know that's a gift in itself. It's $21.95.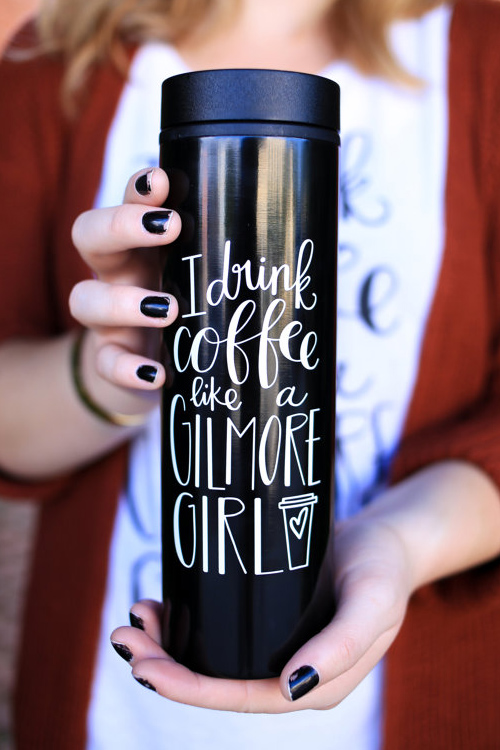 After This We're Getting Pizza Gym Bag
Going to the gym is hard enough when you're in college and you'd rather be watching episodes of Law & Order: SVU or Gilmore Girls in your room, so why not have a cute gym bag to do the motivating for you? This Ban.do pink gym bag is $28 and will definitely get you noticed. PS: We highly recommend eating pizza after a hardcore cycle class. You deserve it.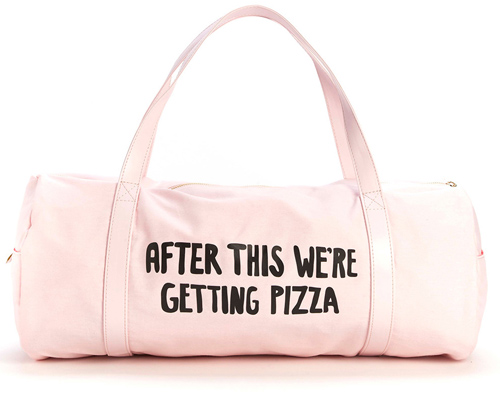 Bloody Mary Morning Tee
On Sundays we brunch — or any day really. This witty tee is ideal for the brunch and drink lover in your squad. The red Charlie Southern shirt reads, "Bloody Mary Morning," on it and it's both fun and sassy. You can buy it at RiffRaff.com for $34.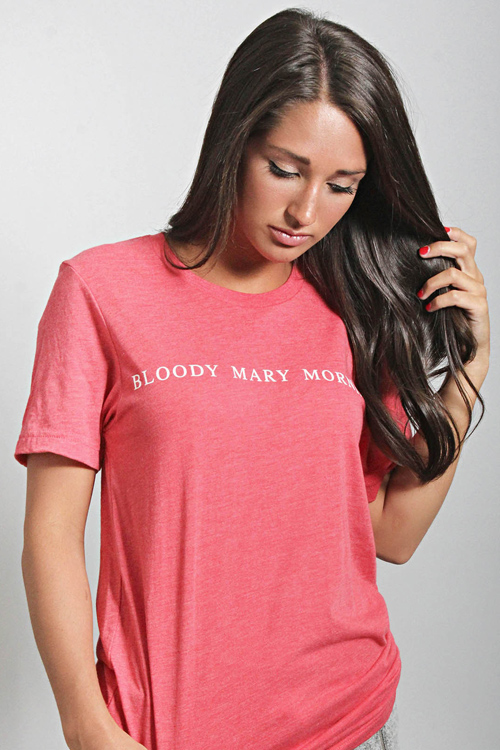 Tusk In The Sun Planner
While you might spend your classes doodling and not paying attention to your professor that doesn't mean you don't actually do work, right? With this adorable Lily Pulitzer planner for 2016-2017 you'll have all your homework assignments, party dates and sisterhood events in one place. Plus, it has stickers, comes in different prints and is only $22.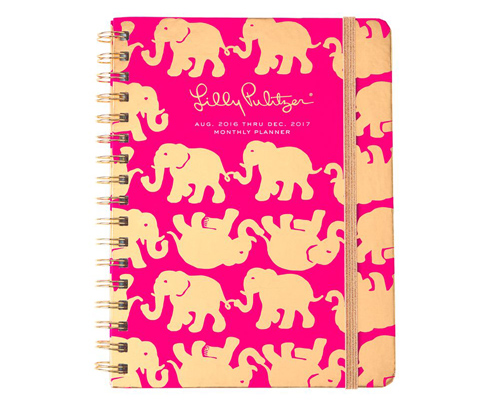 Stud Earring Sets
OMG, how cute are these earrings? We can't get enough of the Packed Party + Thimblepress earring bundle, which include pretzels, bikes and the word "meow." Yes, you get all three and they're $37 total, which makes it the perfect gift for you and your BFF.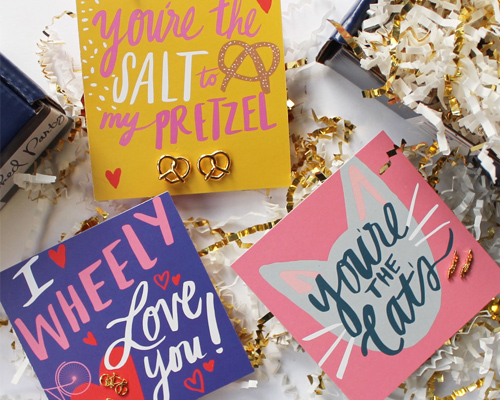 Can You Not? Mug
Everyone needs a good mug, so we suggest getting one that is cute and makes you laugh while you drink your morning tea. This Ankit "Can You Not?" mug also has the saying, "Hello, beautiful" on the inside so you'll constantly be smiling as you pull that all-nighter, or as you recover from a night out with your sisters. It's available at Nordstrom for $12.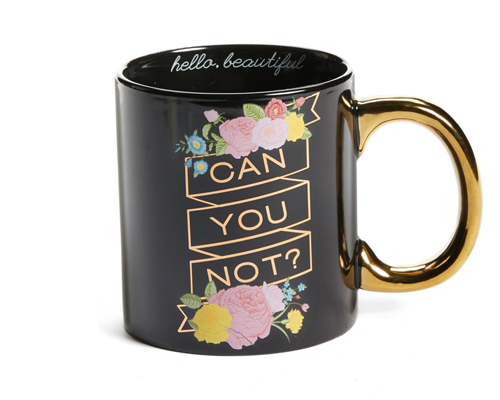 Tassel House Keychain
Ah, these tassel keychains from Esty are just the cutest. You can pick from a variety of colors for the tassel and your house name can be imprinted on the gold circle portion. We'd recommend buying one for both your Big and your Little (as well as yourself) and your whole family can match! Purchase one or more for $15 a pop.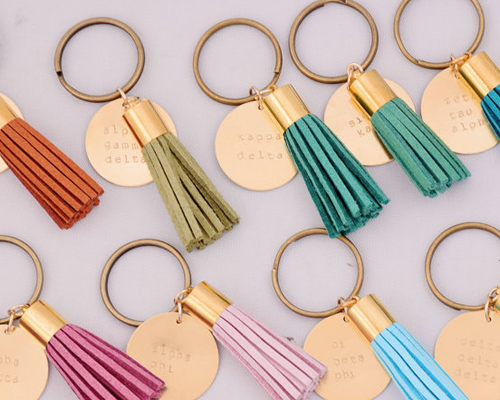 Beer Budget Coozie
Whether you're a beer drinker by choice or are just a fan of free drinks at tailgates, every girl needs her coozie so she doesn't get cold while sipping the cheapest beer their frat star friends could afford. We especially like this funny "Beer Budget, Champagne Taste," coozie by Charlie Southern. It's funny and functional and only $6 on RiffRaff.com.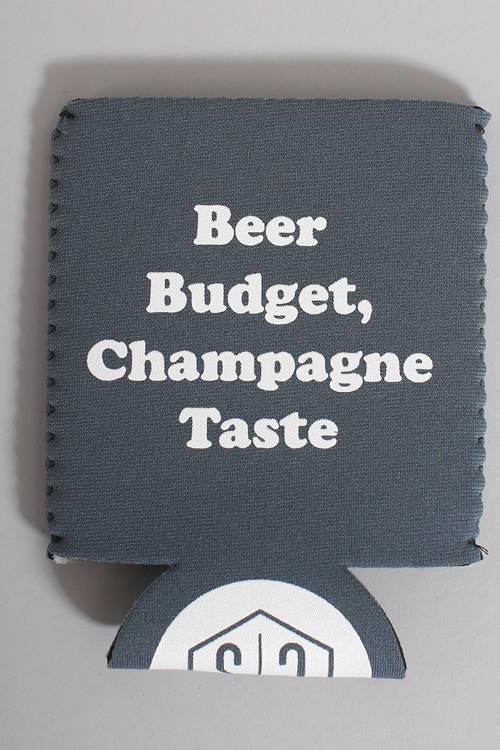 Greek Letters Gold Bar Necklace
Every current or former sorority girl loves something with their letters on them and this dainty necklace is our personal fave. This greek letters gold bar necklace is available on Etsy and can be customized for any house. Whether you want it for yourself, your boyfriend wants to get you something special, or you want to spoil your Little with something chic, this is the perfect gift. It starts at $15 and gets a little more expensive if there are more than two greek letters.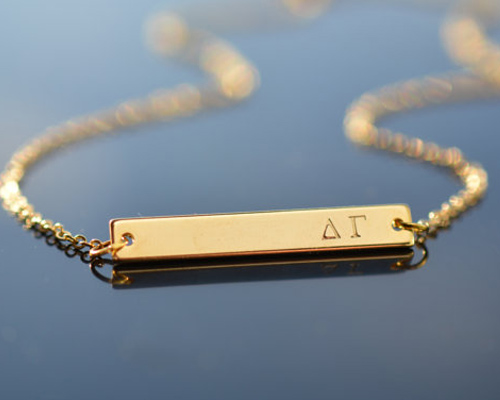 PJ Salvage Thermal Pajamas
When it's Christmas time the sorority girl motto, "OK, but first coffee," gets replaced by "OK, but first presents," which we can totally get on board with. This PJ Salvage thermal top is so funny and cute and looks beyond comfortable, plus it comes with matching plaid shorts. Both are a must for Christmas morning and the rest of the holiday vacation. You can buy the set at Nordstrom for $68.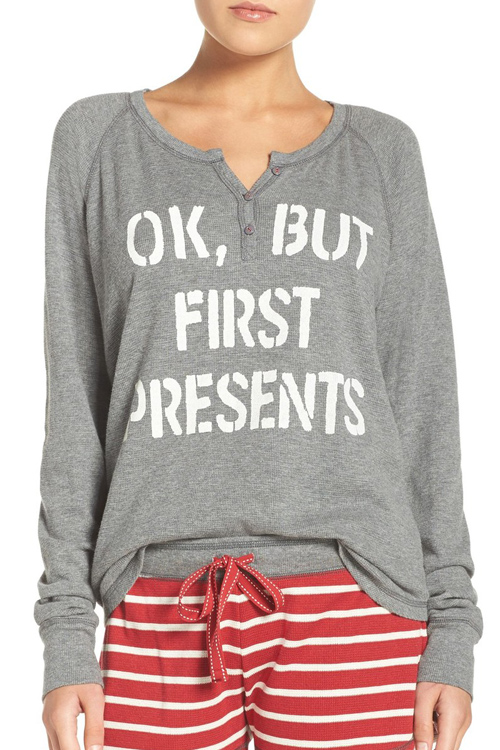 Diet Coke Ornament
We don't know what it is about sorority girls, but Diet Coke is their jam — just ask any girl wearing greek letters and they'll tell you the same. That's why adding this cute, Diet Coke ornament on top of any gift will land you on the top of the nice list this season. It's available at Urban Outfitters for $12.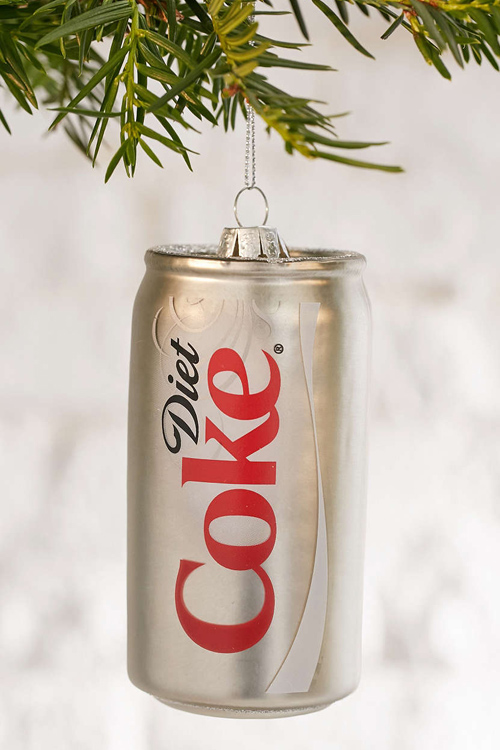 What are you waiting for? You should add these sassy gifts to your cart right now.
Every sorority girl will love them, and if you're the sorority girl, just send this list to Santa — and your mom — and you'll be a very happy girl come Christmas morning!