Ulta Beauty is going ALL OUT with their Black Friday and Cyber Monday deals
Ulta Beauty is every makeup lover's favorite one stop shop! It's a true gift to us all. They carry our beloved cult faves: from high-end brands we like to splurge on to our everyday drugstore makeup that we all need and love. Ulta is in the spirit of giving, because they are going hard with their Black Friday Beauty Busters Deals! Starting online on Thursday at 5pm CT and in stores at 6pm, you'll be able to get insane deals on all your beauty must-haves for the season. With an array of beauty sales going on for limited-edition items, exclusive products, and cult favorites, you won't really need to go anywhere else for all your makeup needs. And don't we just love ANYTHING that makes our holiday shopping just a little bit easier?
Let's take a deep dive and see what treasures await us, shall we?
We're loving this Tarte Cosmetics palette.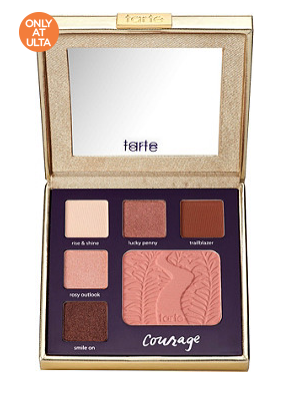 Double Duty Beauty Palette for $12, doesn't that sound delightful?
Peep Ulta Beauty's Joyful Beauty 72 piece collection.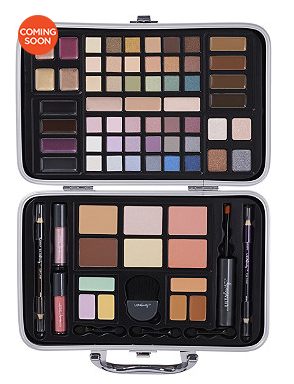 This huge makeup trunk retails for $24.99 but will be available for $14.99.
Who doesn't want to have luscious locks this holiday season? We're digging this Big Sexy Hair sale.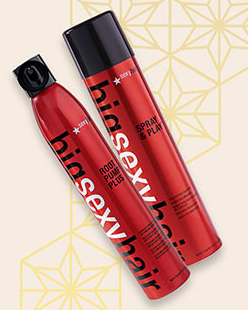 A selection of their Top Sellers will be available for $8.99 each.
Urban Decay is giving our makeup vanity life!
Their Big Fatty Mascara will be available for $10, and their Eye Shadow Primer Potions will be $8.
Fuller lashes this season? Thank you, Smashbox!
The Full Exposure Mascara, which usually retails for $22, will be available for $10.
We want all the Bare Minerals products!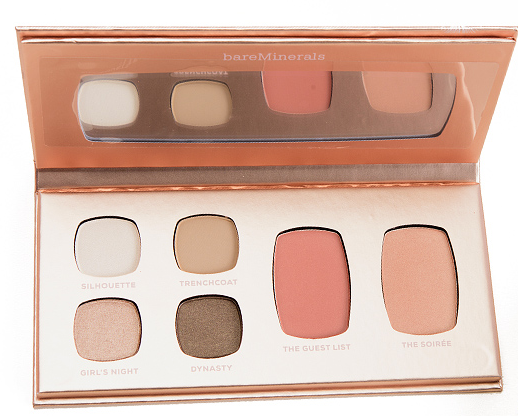 The Make Me Glimmer kit, Make Them Stare kit, Make It Glow kit, and Prime Time Foundation Primer will sell for $10 each.
NYX Box of Goodies Advent Calendar is the perfect item to add to our vanity.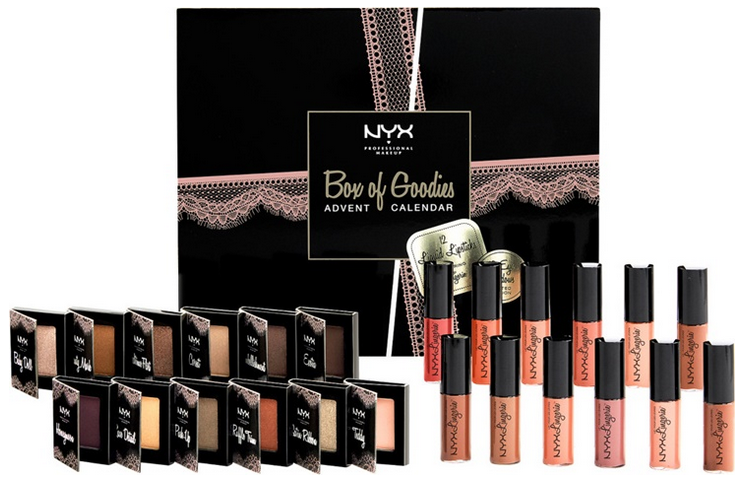 It usually retails for $49.95 but you can get it for $24.99!
This Pacifica Deluxe Travel Set is too good to pass up.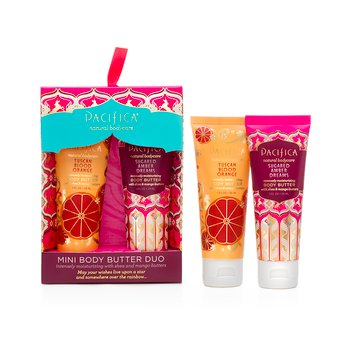 A $25 value that will be available for $8!
We'll be glowing this holiday season thanks to Pur Cosmetics.
Their Mini Highlighter Palette and Mini Eyeshadow Palette will be $15.
Guys, this barely skims the surface! Every day they're announcing more and more, so make sure to keep your eyes peeled come Thursday evening! It's the perfect way to spend the night while your full belly rumbles. Plus, it will distract you from questioning all your life choices.