In more "ugly shoe" news, Crocs has now teamed up with this fashion house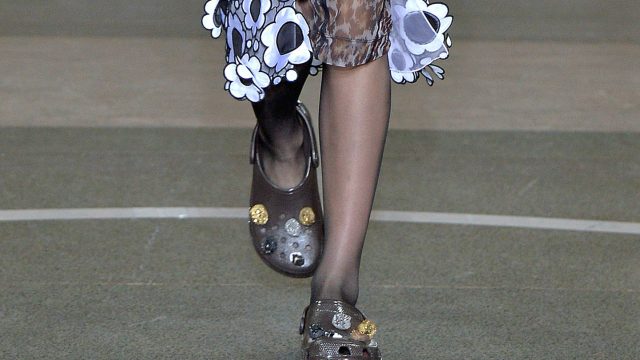 Poor Crocs. The shoes everyone loves to hate. It's not their fault they're, ya know, pushing boundaries with their looks! The infamous "ugly" shoes got an upgrade, though, because, according to The Huffington Post, Crocs partnered with Christopher Kane at London Fashion Week. That's right, they've become the latest controversial shoe to team up with another brand.
And, honestly, they didn't look half bad.
See?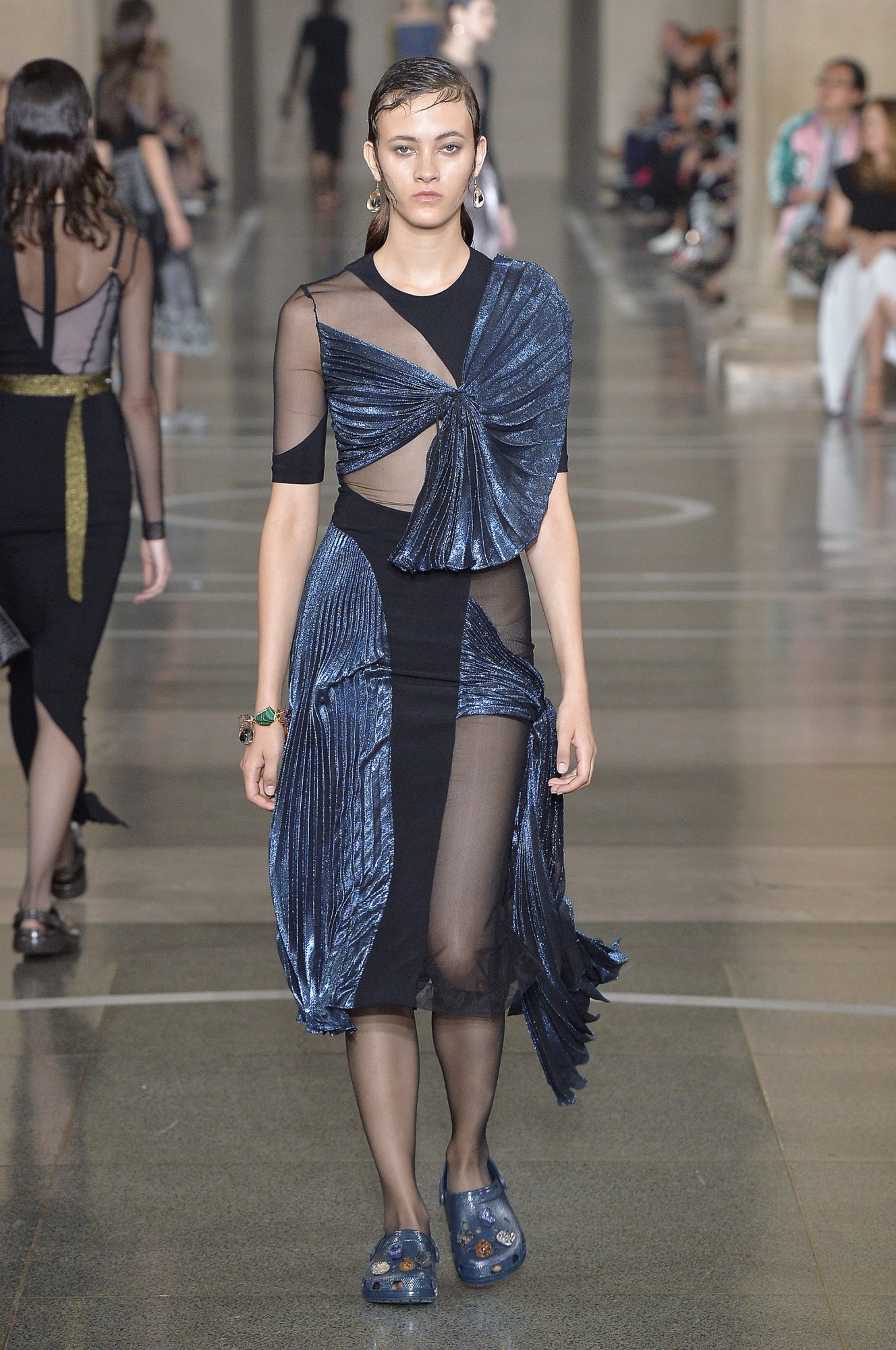 They look sorta chic.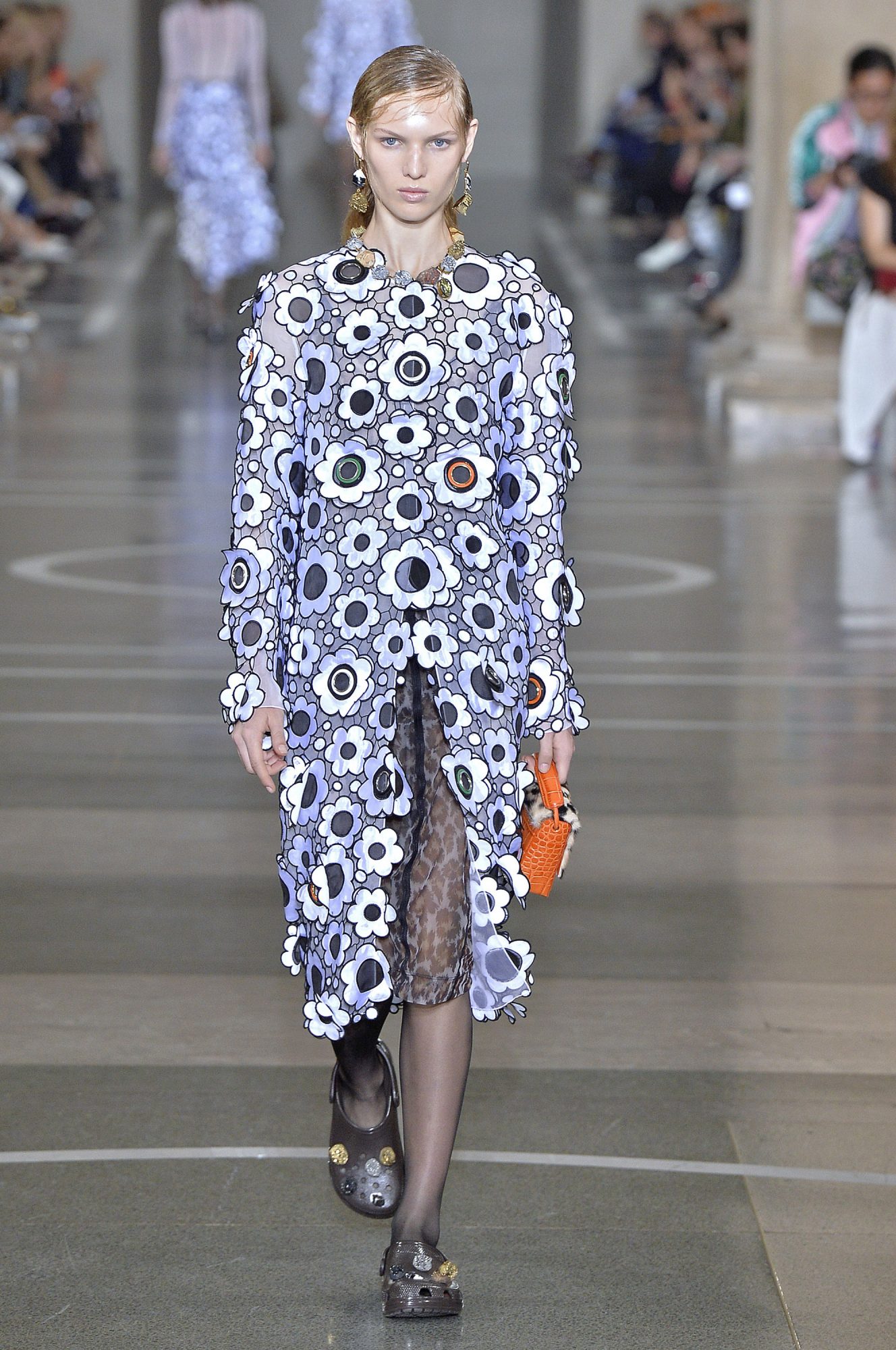 Not half bad, if we do say so ourselves.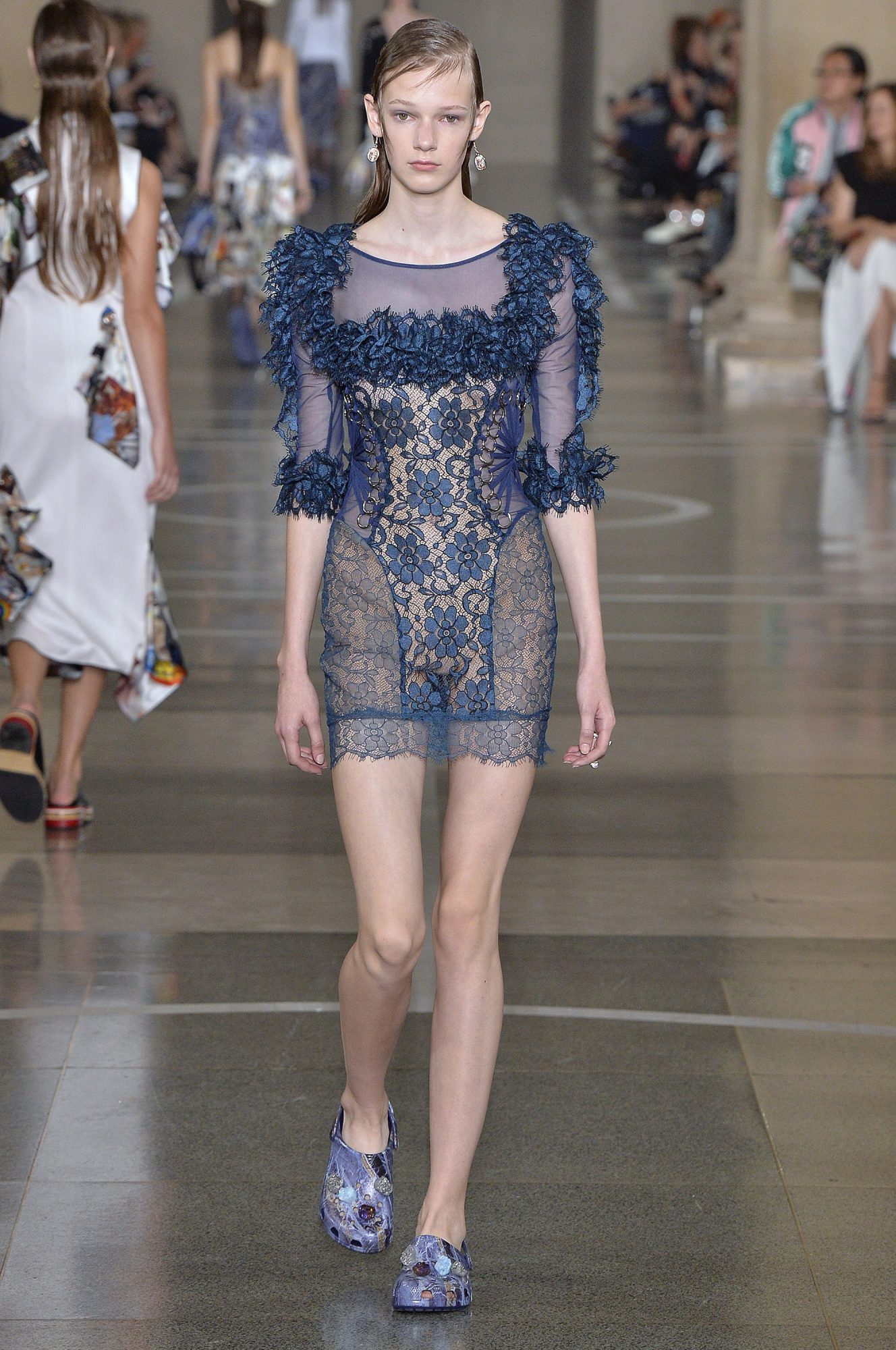 We have such mixed feelings about these. Would we wear them over the 100% cute shoes in our wardrobe? Do we want to burn them?
Let's take a closer look.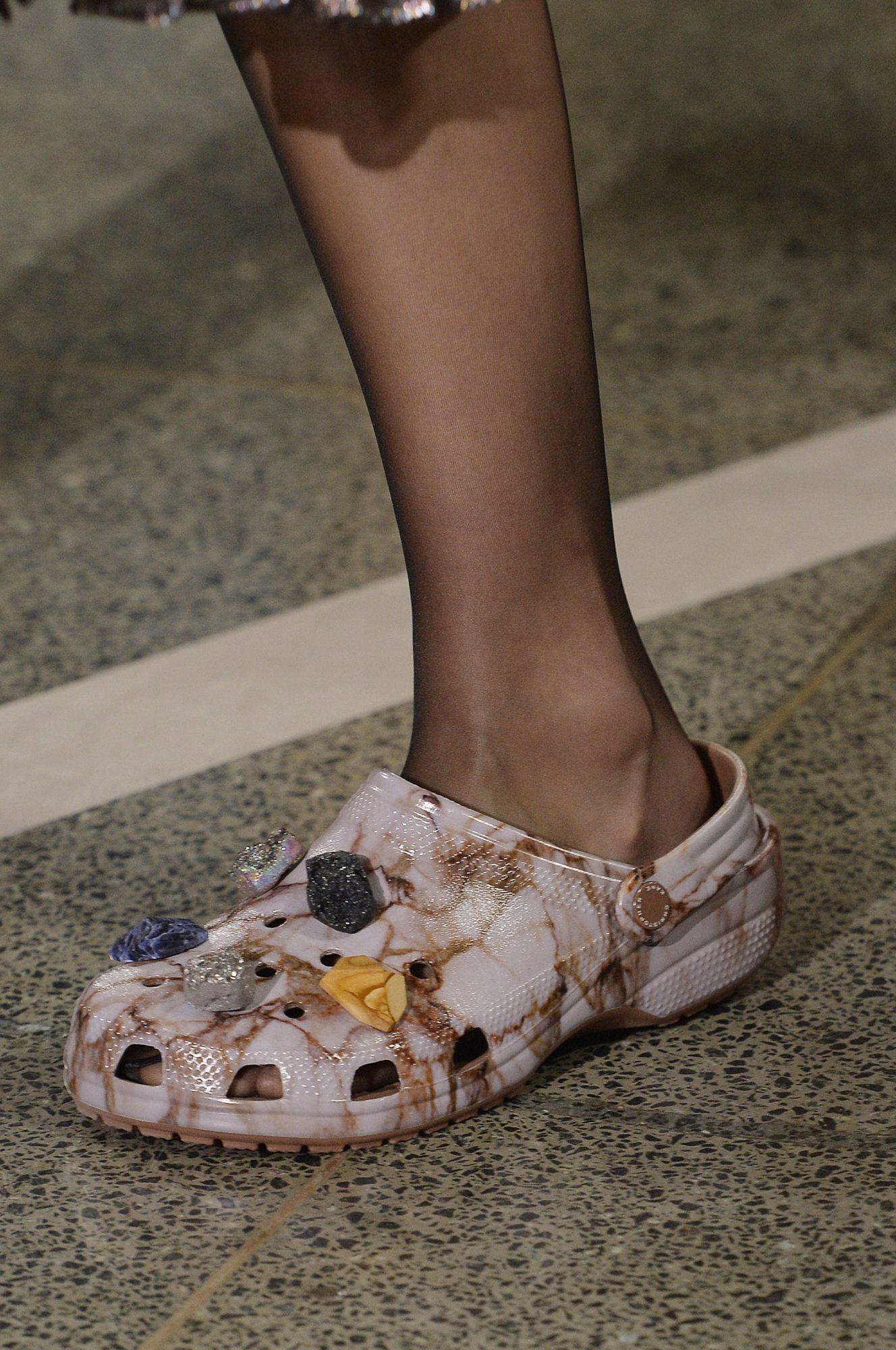 These guys have been bedazzled like no other.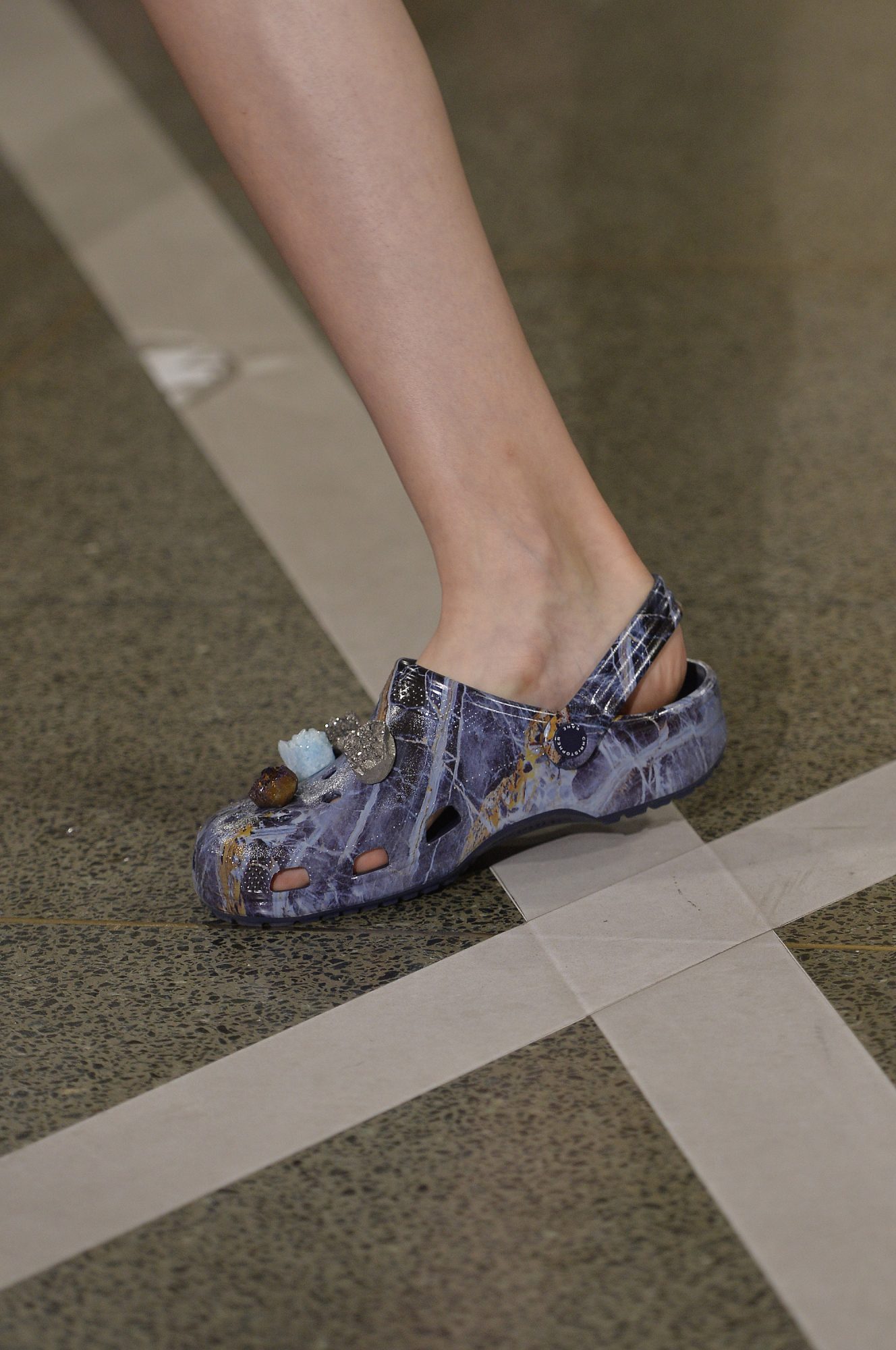 We do appreciate attention to detail!
Ugh, we just don't know.
Are they trendy? We don't know if we'd say all that, but we don't think they're the *worst* shoes we've ever seen. We for sure have some love for the artsy upgrade on the everyday Croc (these are definitely, definitely better than the usual!), and we're here for DIY.
If you love Crocs, you do your thing. Who are we to judge?