It's National Ugly Christmas Sweater Day, so look at these photos of celebrities wearing ugly sweaters
Yes, ugly Christmas sweaters get their own holiday, because why not? December 19th is National Ugly Christmas Sweater Day, so it's time to break out your ugly, tacky-ass Christmas (or Hanukkah) sweater. The fuglier the better.
To celebrate, we've rounded up pics of celebrities wearing their silliest Christmas sweaters. Some of these are gaudy, some are actually really cute, but all of them are super festive. After all, who can resist the chance to wear some hideous, holiday-themed knitwear?
So settle in to your coziest ugly Christmas sweater while we regale you with pictures of celebs donning their favorite holiday sweaters. 'Tis the season.
Reese Witherspoon
https://www.instagram.com/p/Bb7h9nEh_4X
The actress and Draper James clothing designer accessorized her cute holiday sweatshirt in 2017 with red lipstick and matching red earrings.
Beyoncé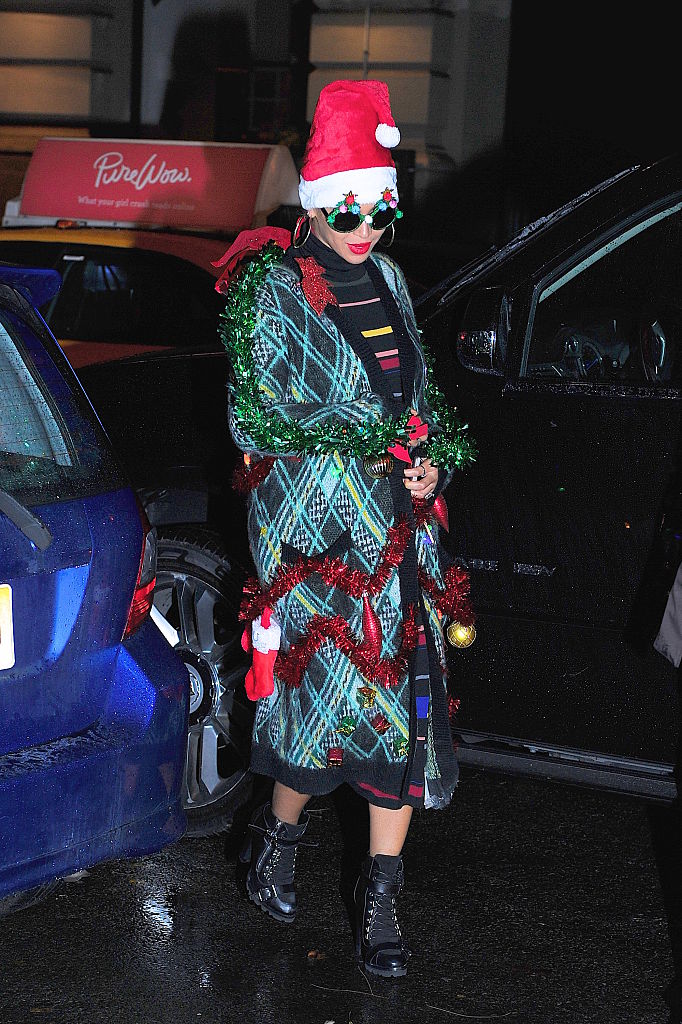 In December 2015, Bey hit the streets of New York in a long ugly Christmas sweater that was accented with garlands, ornaments and stockings, plus a Santa hat and silly glasses.
Hillary Clinton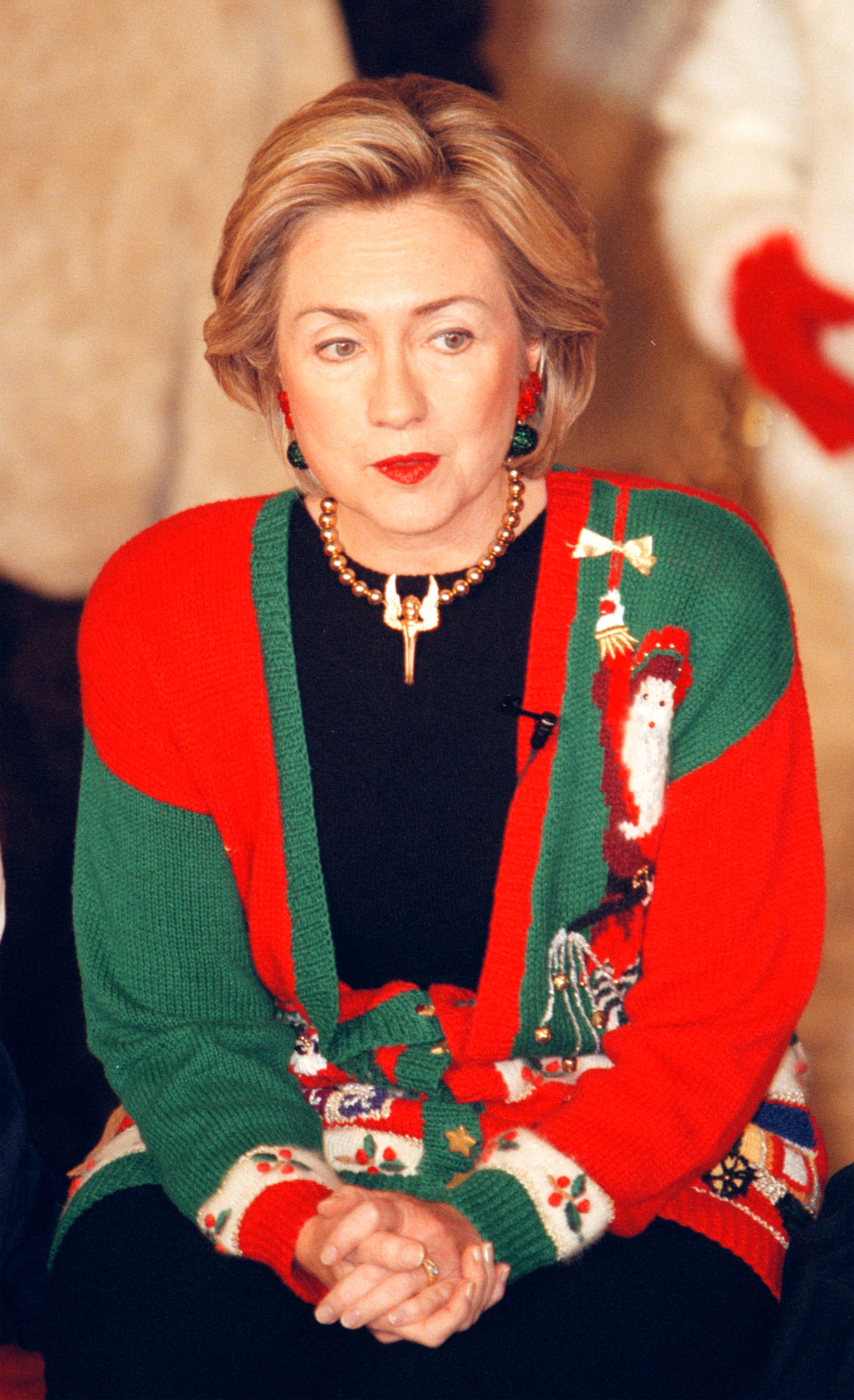 While reading "A Night Before Christmas" to children at the White House in December 1998, then-First Lady Hillary Clinton rocked a stylish ugly Christmas sweater. Yes, a sweater can be stylish and ugly at the same time.
David Beckham
Let's face it; the British soccer star looks good in nearly everything he wears, including this Game of Thrones-themed "Let It Snow" holiday sweatshirt.
Lauren Conrad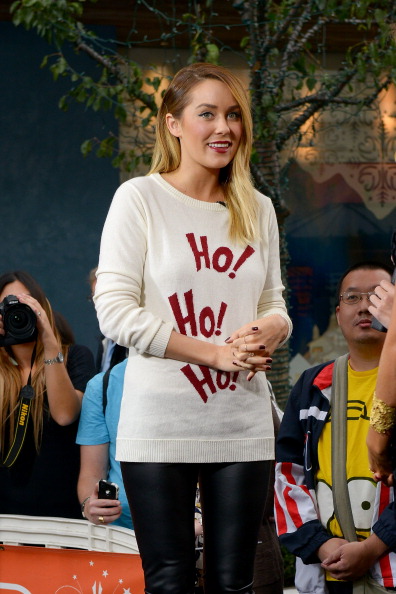 Lauren Conrad looked très adorbs while wearing this Ho Ho Ho Christmas sweater in November 2012.
Miley Cyrus and Liam Hemsworth
https://www.instagram.com/p/BOY1NYfDUcp
Awww. Nothing cuter than couples-themed Christmas sweaters.
Pharell Williams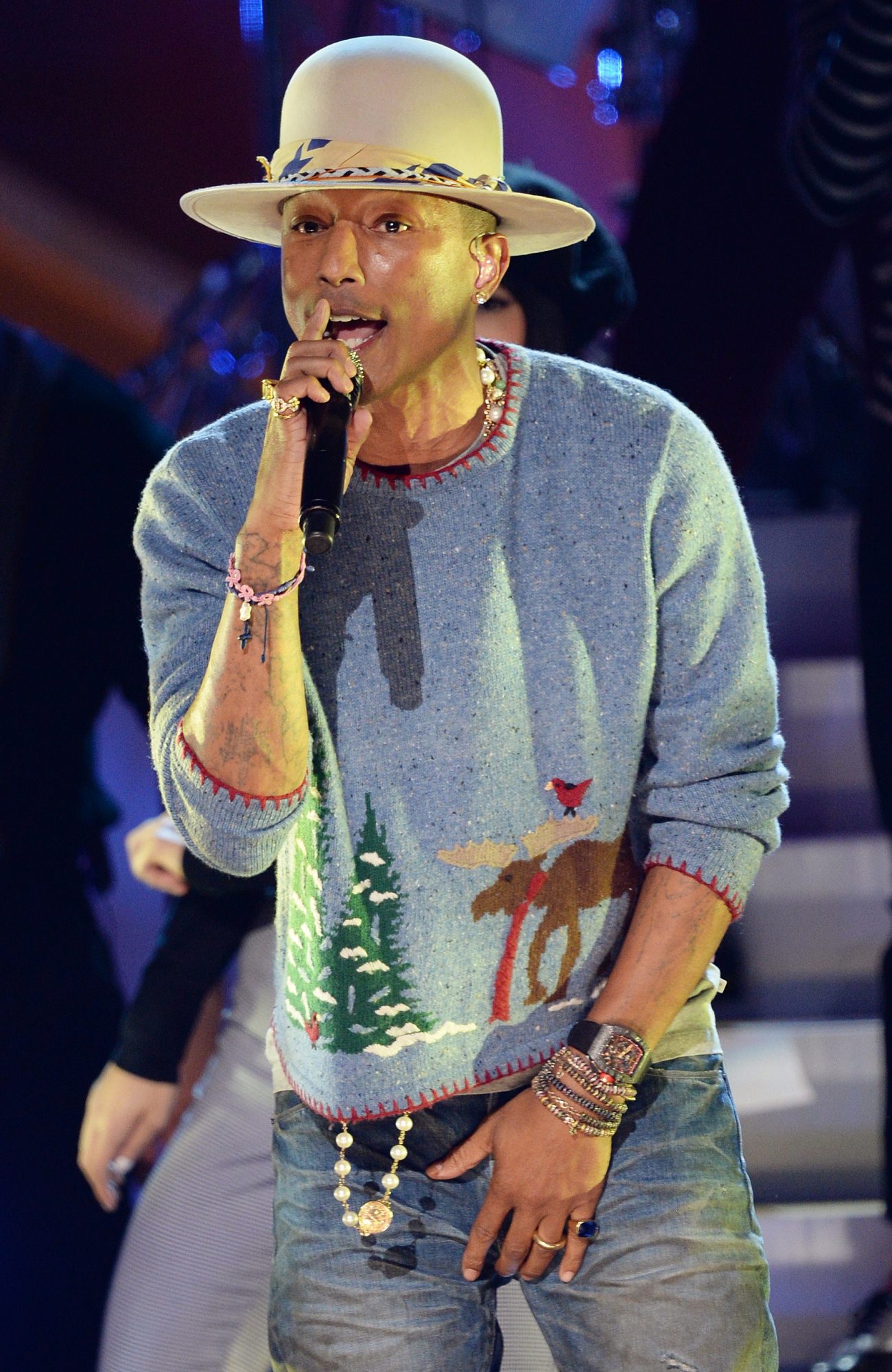 While performing at "A Very Grammy Christmas" in November 2014, the singer rocked a very cool moose sweater.
Matthew Morrison and Jane Lynch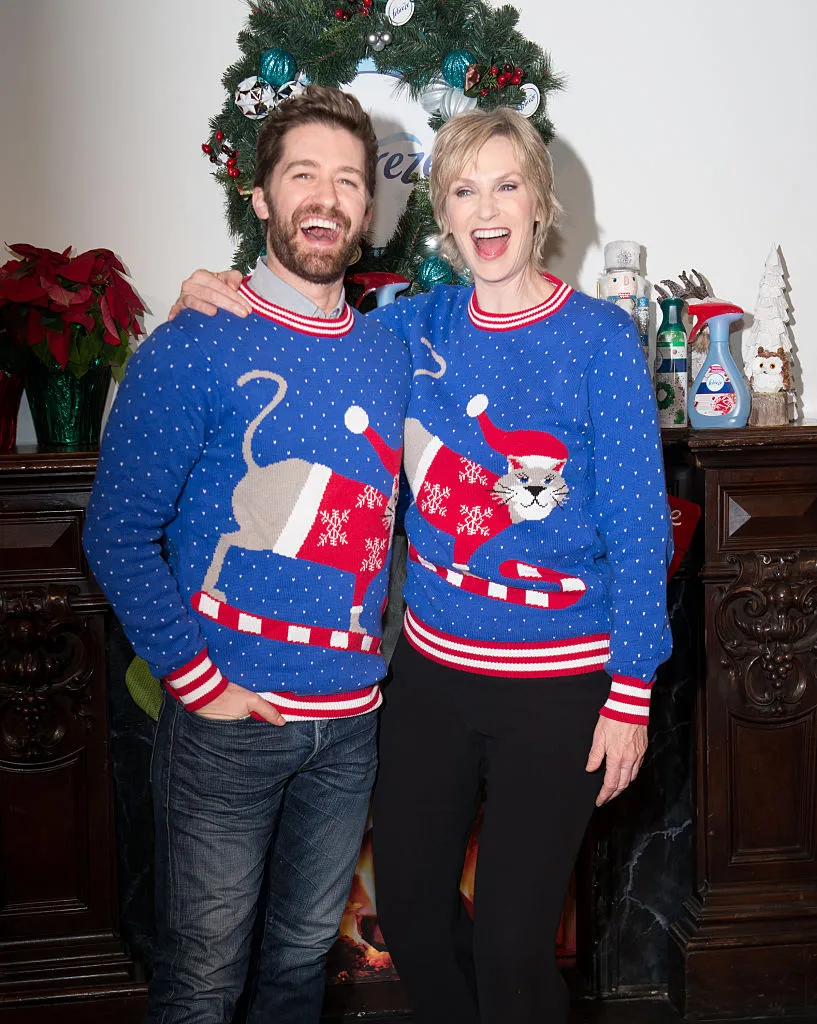 Will Schuester and Sue Sylvester, is that you? Our favorite Glee stars dressed up in November 2015 in coordinating cat sweaters.
Hailee Steinfeld
OK, there's not anything ugly about this Christmas sweater. It's just a cute, festive holiday sweater!
Whoopi Goldberg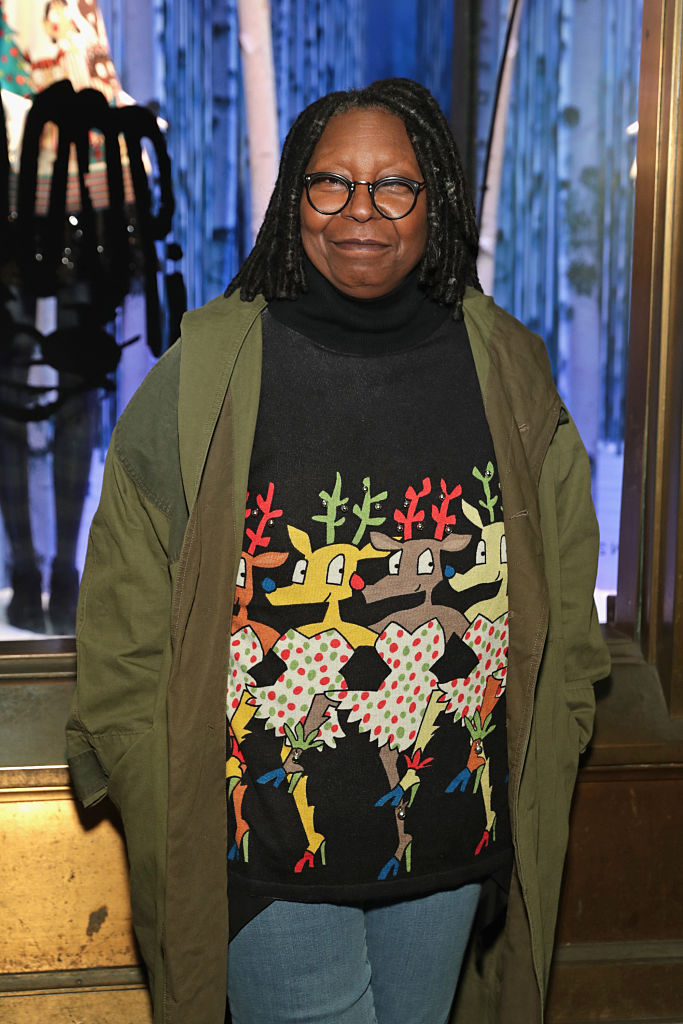 Whoopi Goldberg doesn't just love wearing ugly Christmas sweaters, she actually designs her own holiday sweater collections. Now that's dedication.
Sofia Coppola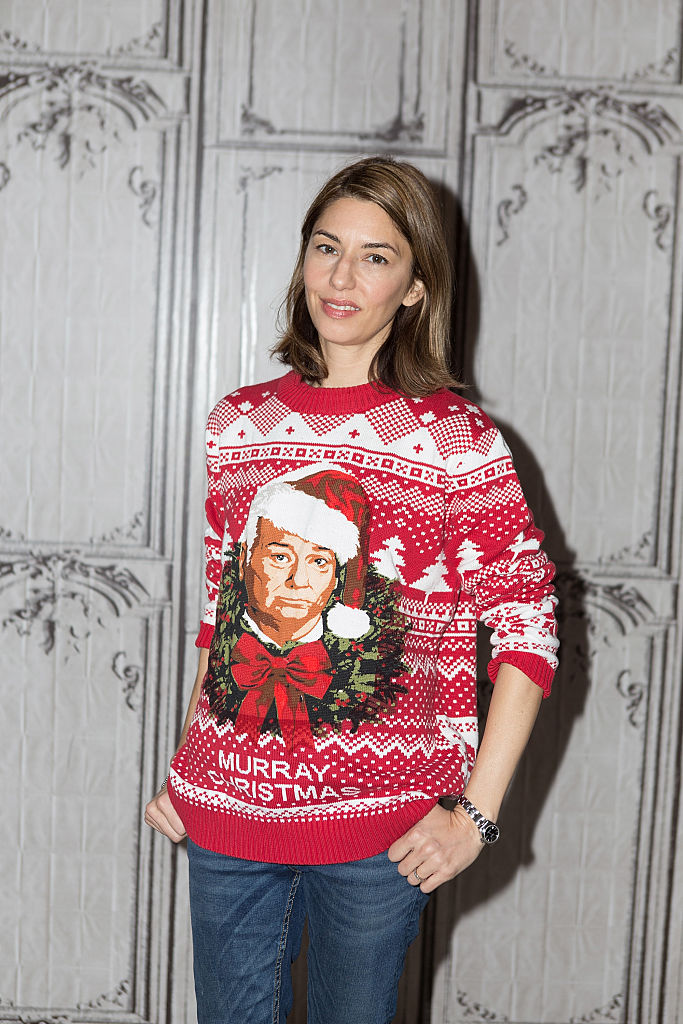 When she attended the premiere of A Very Murray Christmas in December 2015, director Sofia Coppola wore a Bill Murray-themed ugly Christmas sweater. Naturally.