Wilhelmina and Marc from "Ugly Betty" wished America Ferrera a happy birthday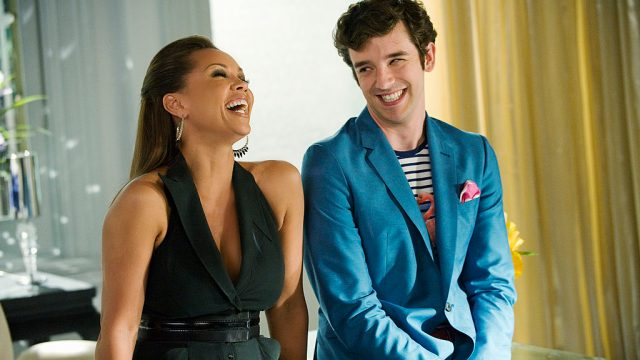 Birthdays are the best. Why WOULDN'T you want to celebrate the day you graced this earth with your presence!? After all, every person deserves to have friends and loved ones celebrate their birth, and this is true for celebrities as well. Today, America Ferrera is celebrating her day of birth, which occurred 33 years ago, yesterday. And not only are we celebrating, but old costars are celebrating, too.
If you remember Ugly Betty, in which America played the namesake character who lands a job at a prestigious fashion magazine, then you'll remember Wilhelmina, played by Vanessa Williams, and Marc, played by Michael Urie. Although the characters may not have had the warmest relationship during the show, the actors seem to love each other, which is evident in the video Vanessa and Michael made for America.
This is a dream made in Mode heaven:
https://www.instagram.com/p/BTC9JJRDFDB
In the video, we see Vanessa and Michael wishing America a happy 33rd birthday. Considering the fact that the cast has known America since she was 21, this seems extra special. And we love that you can even see Chita Rivera in the back, who apparently said, "She's old!" when America's age was revealed.
We seriously love that there's such strong sense of humor within the cast of Ugly Betty — even seven years after the show went off air.
33 may be sassy, but we can't deny how great it looks on America. From Ugly Betty star to bad ass power woman, America has always had it in the bag.
We are so happy you were born, America, and we're wishing you the happiest of birthdays!