This purse was made for stylish space travel
Now that The X-Files is back, all I want to do is dress like an extraterrestrial. Since we don't really know how aliens look, I'd like to imagine they are stylish and colorful like the ones in the movie, Earth Girls Are Easy. While I'll need to sort out the clothing, I've already got an idea for an outer space-worthy accessory: a UFO purse!
This holographic cross-body bag is shaped like a flying saucer, making it perfect for intergalactic space travel. And just look at those hearts! Sure, Mulder and Scully look pretty fly in their businesswear, but you've got to admit nothing beats a purse than can transport you to a galaxy far, far away. There's also this planet-shaped purse! Can I wear two bags at once? Is that weird?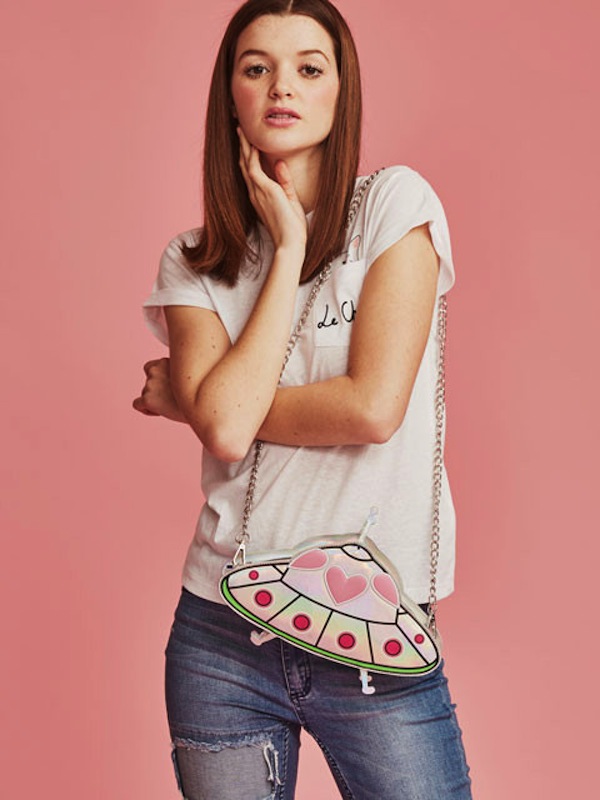 Check out more Items of the Day, here!
(Product images via Skinny Dip London.)