U2 performed at the iHeartRadio festival this weekend, with a little help from… Donald Trump?
U2 has always been a pretty political band. In fact, if you listen closely to their lyrics, many of them are inspired by politics, government, and religion — the heavy stuff. So, it shouldn't come as a surprise that they used their recent appearance at the iHeartRadio festival this weekend to spread the word about the upcoming election.
When the band started playing their hit "Desire," the Las Vegas audience suddenly heard Donald Trump's voice appear in the background.
"Are you ready to gamble the American Dream?" Bono asked the audience, as the voice continued on.
Right in the midst of the tune, Bono and the boys stated that we, as Americans, have everything to lose right now if we make the wrong decision this November. And people definitely paid attention.
Of course, Bono isn't just using his band to talk about his personal distaste for Trump — he also appeared on Charlie Rose earlier this month to discuss the election.
"I think it's bigger than all of us," Bono said. "I think this is really dangerous...Wise people of conscience should not let this man turn your country into a casino."
While it was impressive for U2 to include such an important message within an already beloved song, fan opinions were split about the band's decision to include Trump at all.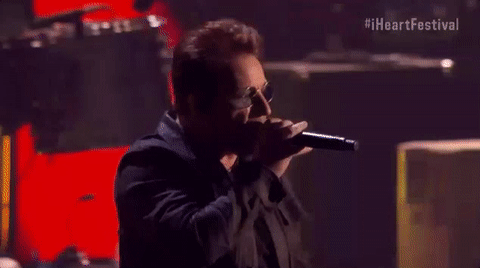 "You are brave souls . I can't believe you just did that," one fan commented on Facebook. "WOW! You go guys. I love you even more now. Always have always will."
A few admitted that they were a bit turned off by U2 using their celebrity status to promote American politics — especially when the band hails from Ireland.
"...Let Americans form their own opinions, whether they form the right one or not, it's their choice," another U2 fan noted.
No matter what, it was important for the members of U2 to spread a message that means a lot to them — that's important for all of us to do. They had a platform, so why not use it? But no matter how you took this particular type of band endorsement, Bono is accurate when he stated that "The American Dream is alive" — it definitely still is.