Tyra Banks reveals what she carries in her bag in a new video with Patrick Starrr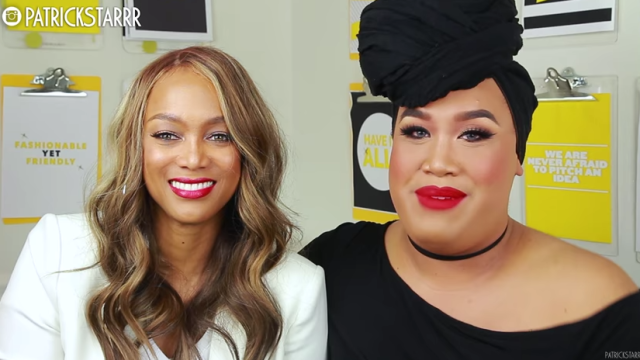 If you've ever watched an episode of America's Next Top Model and wondered what Tyra Banks keeps in her bag, you know, whatever it is that makes her soooooo undeniably Tyra, well you're in luck. In what marks the ideal friendship between two of beauty's big wigs, the new Patrick Starrr video features Tyra unveiling the contents of her bag. We even get a sneak peek into what beauty vlogger Patrick carries on the regular.
Our main takeaway from this video?! They are both far more prepared for a surprise date than any of us. Also, there are lots of pouches. Let's walk you through it.
The video starts out with both of them complimenting each other's skin.
This is a valid activity when you're professionally beautiful.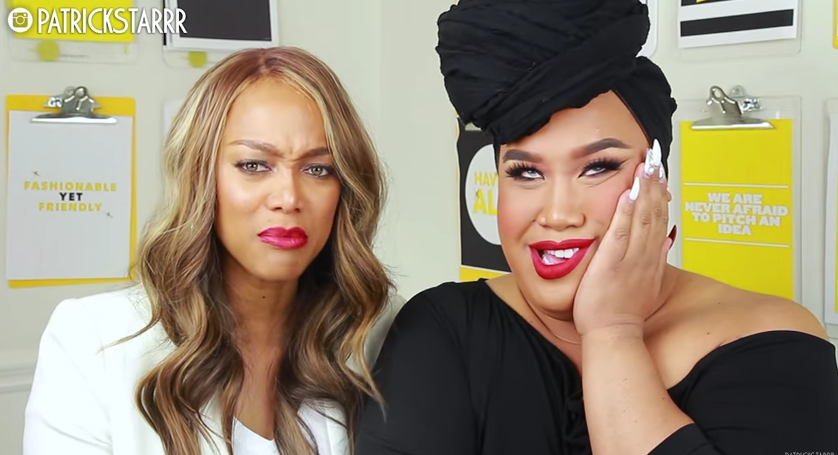 This was right before Tyra began revealing her pouches, she has FOUR separate pouches inside of her purse.
Her first pouch is full of hot stacks of cash, which is the most essential and coveted accessory by far.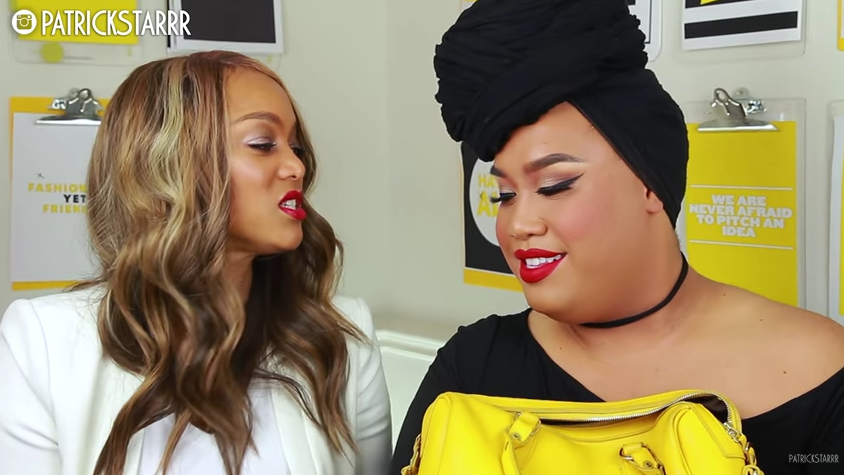 Her second pouch is full of what she calls pharmaceuticals, but it includes fun ones.
This includes menstrual cramp pills, hand moisturizer, and a scented oil to freshen up for a sneak attack date or late night meeting. She even has a deodorant wipe, which we didn't previously know existed.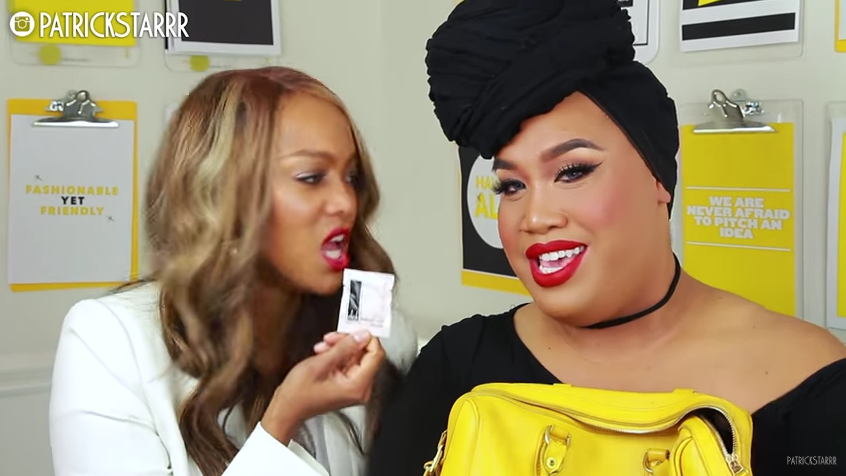 As an intermission between Tyra's second and third pouch, Patrick pulled a wig out of his bag.
You never know when life will demand a wig from you. We respect this.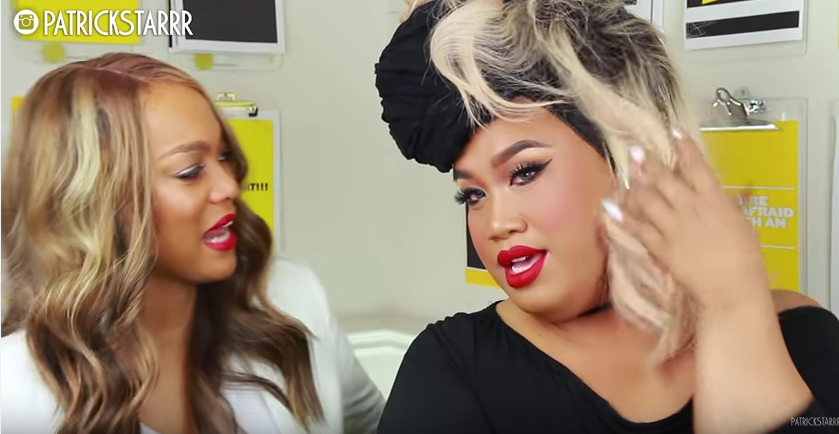 Tyra's third pouch is a shimmery pouch full of various chargers and headphones.
This is a woman who obviously travels.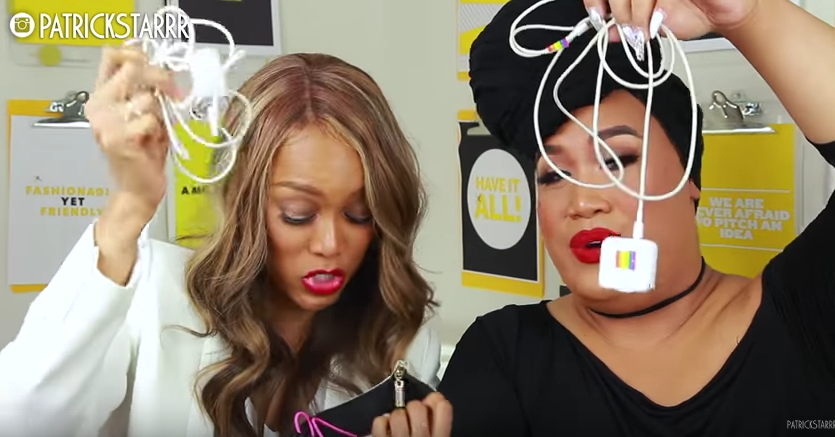 The fourth and final pouch in Tyra's journey through pouches, was a pouch full of receipts.
A woman's gotta get her tax write-offs.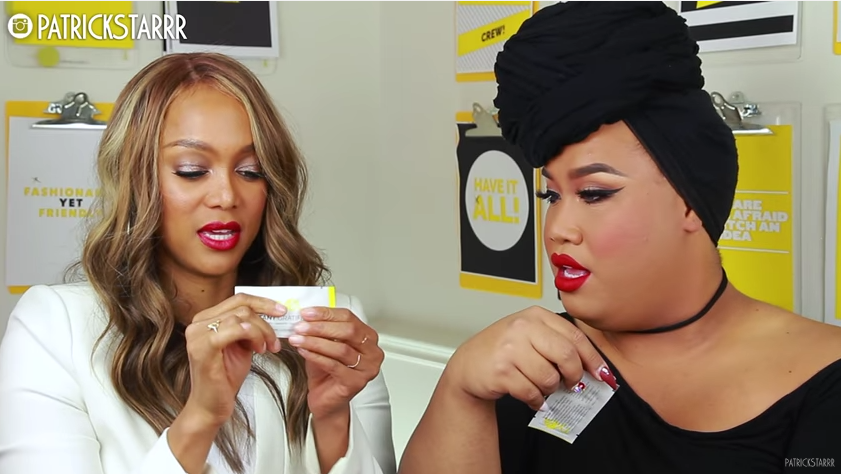 You can embark on the full journey through Tyra's pouches, and sneak some peeks at Patrick and Tyra's emergency razors and face masks in the full tutorial below!
https://www.youtube.com/watch?v=OeoF427ASH4?feature=oembed
Excuse us while we go grab some pouches.