Tyra Banks opened up about why she returned to "America's Next Top Model"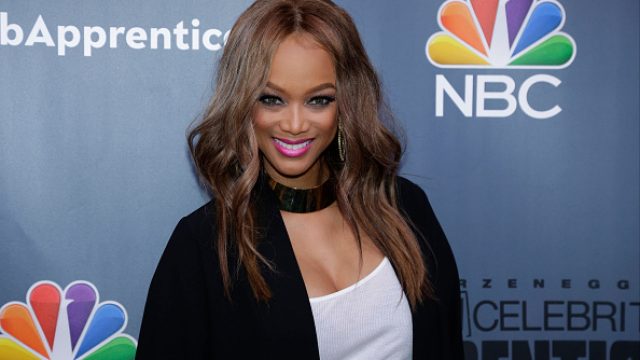 Ever since Tyra Banks walked away from her hit reality television competition show, a "fierce quota" hasn't been met. Don't get us wrong, Rita Ora did a great job of hosting, but it just wasn't the same. Recently, Tyra Banks opened up about why she returned to America's Next Top Model. And her reasoning is so CLASSIC Tyra.
The Victoria Secret bombshell hosted the infamous competition for 22 cycles. Then Tyra announced she was finally handing the reigns off to Rita for cycle 23. But she recently decided to return and host cycle 24. And it wasn't a decision that came to her easily.
In an interview with TV Guide, she broke it all down and explained why she returned to the show:
She said, "My fans on social media — and not just my fans, but the fans of the show — were very vocal to a point where I was like, 'Maybe it was a mistake for me to have walked away?' So from a pleasing-the-fans and then looking at the business side, I think I have to be there for it to continue. I was like, 'OK, I'm coming back.'"
No matter what her reasoning, we're happy to have her back.
After all, she's given us some of the greatest moments of reality television ever.
Tyra Banks is more than just a model and television host. The reason for her success is that she has a head for business. She even went to Harvard in order to receive a certificate in the field, which completely legitimized her. Not that anyone was questioning her, TBH.
It's nice to know Tyra listens to her fans. Whatever her reasons are for coming back, we cannot wait to see what she had in store for us in season 24!