Tyra Banks is opening a "model world" theme park, and this is wild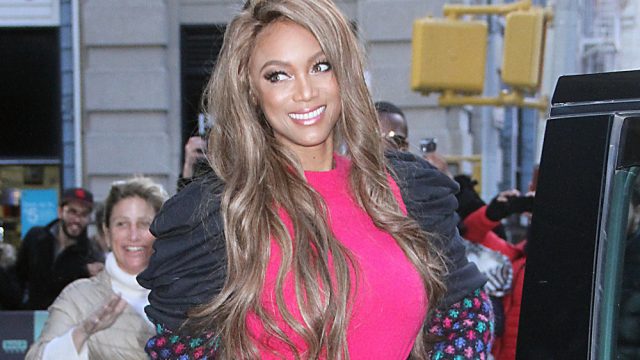 Tyra Banks is opening a model-themed theme park in California later this year, and who, what, where, and why? The forthcoming 21,000-square-foot theme park will be housed permanently at the Santa Monica Place shopping mall and it sounds like an immersive experience where you can learn what it feels like to be a model? We think? The details are intruiging, but also very murky.
The theme park is based on Banks' 2010 coming-of-age novel Modelland, which was inspired by her experiences as a young woman in the modeling industry. "It's my calling to bring modeling to the masses," Banks told Women's Wear Daily.
"Now with Modelland, I'm taking it 10 steps forward, giving people the opportunity to engage with the elusive world by opening it up to everyone," Banks added. "Men, women, families, all generations can come and enter this model world for a day, have a fun shopping experience, and an eventful meal. This will be the first of many.
According to the WWD interview, Modelland will have:
Interactive entertainment (So like…posing in front of a mirror?)
Curated retail (You can buy stuff, too.)
User-generated content that can be shared (Insta-trap, anyone?)
A place where visitors can "be the dream version of themselves" and "feel like a model" (Er…)
Clothing designed by Hollywood costume designers that you can wear (Sounds like fun-ish.)
Banks also said there would be no runway shows at her theme park, which she called "low hanging fruit," and implored us to think outside the box and redefine "what a model is." She was also quick to point out that it's a permanent park, not a pop-up, and that she's very inspired by Disneyland.
We're still very unclear about what Modelland actually is, but regardless, we're very excited about it and can only imagine the 'gram opportunities at this place. The theme park reportedly opens later this year and you can sign up for updates at model-land.com.