Tyra Banks is down for a Coyote Ugly sequel—and her dream cast is bonkers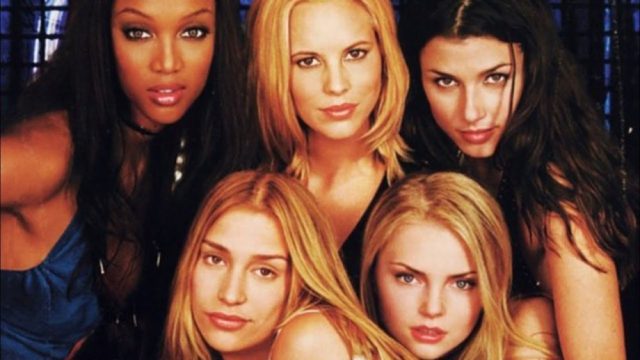 Who can forget the iconic 2000 film Coyote Ugly? Coyote Ugly gave Piper Perabo her breakout role and gave the rest of us extremely low-rise jeans. Seeing as all your favorite "chick flicks" from the aughts are having a resurgence (See: every new musical, Legally Blonde 3, the "Thank U, Next" video), it's about time we get a Coyote Ugly 2, and Tyra Banks agrees.
Banks appeared in the original film as Zöe, a bartender at the film's namesake bar, and she recently said she's legitimately interested in producing the sequel.
"I'm dying to do Coyote Ugly 2," she told People. "I want to produce it. I just need to get the rights from Mr. Jerry Bruckheimer or work with him.
However, instead of asking the original cast to reprise their roles, she wants a whole new cast with Selena Gomez in the lead, and we support that 1000%.
Banks went on to name the rest of her dream cast, and it's wild.
"Maybe Lady Gaga," she said. "The owner of the bar? The badass owner."
"(I want) Meryl Streep dancing on the bar with us," Banks added.
When it comes to sequels, Banks knows what she's talking about. She recently produced and reprised her role as the doll Eve in Life-Size 2: A Christmas Eve, the sequel to the 2000 hit Life-Size, so the model/actor/producer/mogul would get the job done.
Also, a Coyote Ugly sequel starring Selena Gomez, Lady Gaga, and Meryl Streep is so bonkers we just need it to exist.