Tyra Banks is officially changing her professional name—and it's for such a badass reason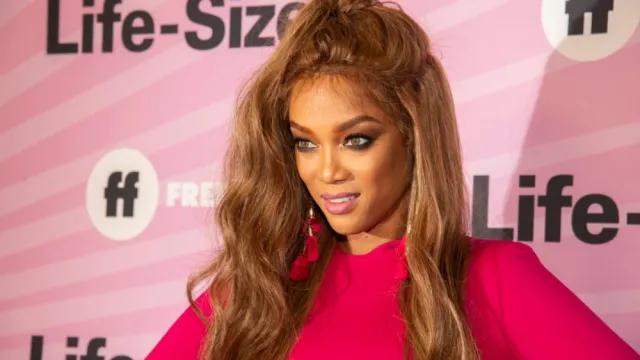 Tyra Banks has been one of the biggest names in modeling for more than 20 years. Now, more than a decade since she retired from the runway and two years after she left America's Next Top Model, she's officially back—and she has a new name.
Banks appeared as one of three cover models for the 2019 Sports Illustrated Swimsuit Edition, signaling her official return to the industry. In a May 8th interview with Entertainment Tonight, Banks revealed that she will now go by "Banx."  She said the change is a commentary on the industry's rigid beauty standards—as well as the need to reject them.
"Yeah, Banx with an X. Because I want me coming out of retirement to be bigger than me, and for me to represent women to say, enough of this cookie-cutter thing," she told ET. "As much as we've progressed with beauty, there's still a long way to go of opening up the door and redefining what it means, and so that X stands for 'X what you heard about what beauty means.' We are making a new rule that so many more people can fit into this beauty box. Let's bust the box open."
https://www.instagram.com/p/BxNYBj2nYe3
The supermodel also discussed her personal insecurities.
"I'm human," she said. "I still don't love the cellulite on my butt. I still know how to twist and turn even during this photo shoot to make sure you don't see the dimples on my booty, so I still have that. I just don't linger there, and I celebrate the things that I'm proud of."
We're so ready to see the modeling industry acknowledge that every body is beautiful. And we can't wait to see what Banx does next.