Tyra Banks just changed "America's Next Top Model" in a HUGE way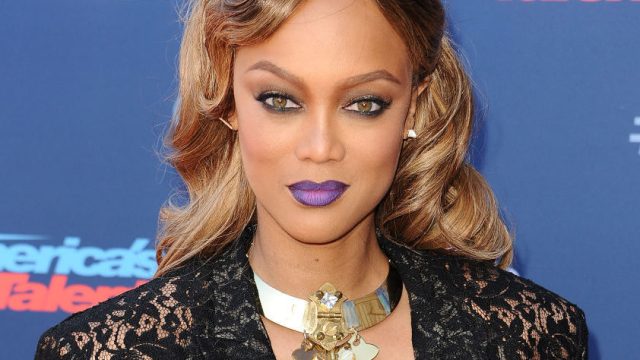 We're a big fan of all the America's Next Top Model traditions. The makeover ep where someone gets a weave for the first time and cries about it. Or gets their head shaved for the first time and cries about it. Real talk, 80% of the cast cries during the makeover ep, and it is always the funniest crying in the history of Western civilization.
We are ANTM diehards and we are here for our beloved reality competition in all its smizing, flawsome glory. Tooches and booches forever!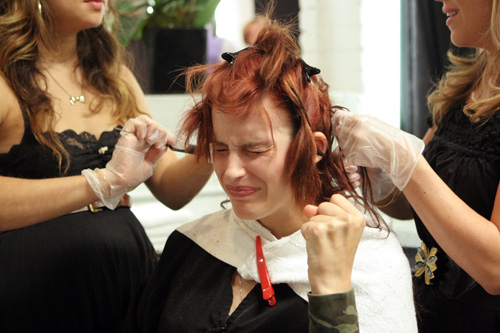 Though we love tradition, things are about to change on America's Next Top Model in a huge way, because Tyra Banks just lifted the contestant age limit!
For the past 23 seasons, the rule was that contestants had to be 27-years-old or younger. Tyra recently took to Twitter, and in a video message told all the 28-years-and-older would-be models that this season, they, too, can cry buckets of tears as their hair is massacred during the makeover ep.
"You know what I hear all the time?" the supermodel says. " 'Tyra, come on! Why have an age limit?' So, you know what? I'm taking that age limit off. You want to audition for America's Next Top Model? I don't care how old you are, honey.
https://twitter.com/udfredirect/status/848238550143205376
According to Tyra:
"You just need to know how to smize and be open to learning how to work the runway like a supermodel."
Oh man, we REALLY hope someone's super-stylin' grandma auditions and beats the pants off all the 27-and-unders.
No, you know what,  what we REALLY hope is that this coming season is ALL GRANDMAS. Can you EVEN IMAGINE? That season would be so good it would ruin the rest of TV for us forever.
Getting rid of the ageism is probably going to be the best thing that ever happened to ANTM. Besides tooches and booches, of course. Oh man, we are smizing so hard about this.