#TwoWomenTravel highlights the ongoing fight for women's health rights in Ireland
Get ready for your feminist heart to light up, because the Irish women of #TwoWomenTravel are raising awareness of the anti-choice laws present in Ireland, and it's about as rad as it gets.
The women are live-tweeting their trip to Great Britain, where abortion is legal, using #TwoWomenTravel.
The friends described their mission as: "Two women, one procedure, 48 hours away from home." Totally brave, and totally killer.
According to the Irish Family Planning Association, "Abortion is against the law in Ireland unless the pregnancy endangers the life of the woman. If you decide to terminate your pregnancy, you will have to travel to another country to access safe and legal abortion services." So these women did just that, and it's making waves around the world.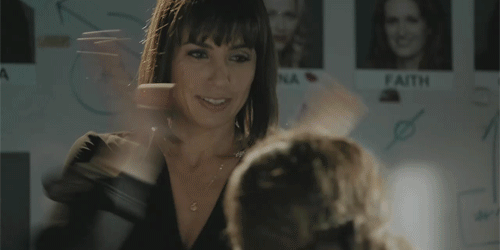 Their supporters are incredibly proud of what they're doing.
Though they've obviously faced some hate for #TwoWomenTravel, the love and support they've received proves the strength and resilience of the pro-choice community.
The women of #TwoWomenTravel want to call out politician Enda Kenny, who they believe has failed women's bodily autonomy in Ireland.
"Friend is out & safe," one of the women tweeted. "Procedure was quick & staff very warm. Our love to you all. @EndaKennyTD failed us. You did not."
The abortion went well, as most do, and they are guilt-free. If nothing else, this is proof once again that those in need of abortion will stop at nothing, and laws prohibiting the simple medical procedure do little other than force those in desperate need of the procedure to turn to expensive, and often less safe, measures.