It's been two years since I moved away from home — here's what I've learned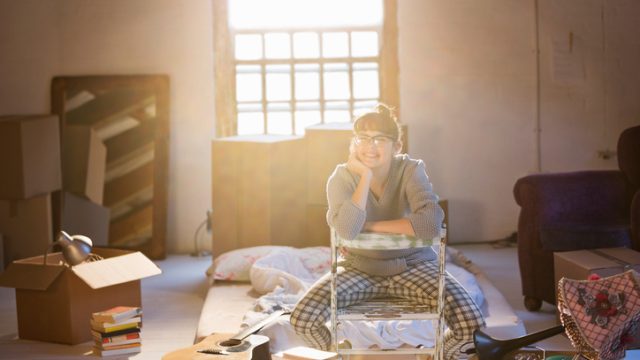 Two years ago, I moved 150 miles away from home and my family. I know, I know – 150 miles isn't really that far. But in England, it's a pretty massive distance, and I went from the dead center to the very end of the country. I'm a very cautious person and hadn't even moved away for University. During that time, I'd stayed in my home city and carried on hanging out with the same friends (and my dog). But I never liked my hometown — I hated it, in fact — and I didn't have a family home to go back to after college like a lot of my more fortunate graduate friends. So less than a month after I left my last course I packed everything I had ever owned and moved across the country to the one place I'd ever felt at home – Brighton, a teeny tiny city right by the sea.
I left behind everything I knew. There were days when I thought I had made a horrible mistake, when I missed my friends and felt completely isolated, but I know now that it was worth it. I had to work almost full time alongside my post-graduate course to support myself, but after a while I settled in and knew I made the right choice. After a life in the middle of the country living in a town where I had to drive for miles if I wanted to see or do anything, I was home. I could walk everywhere, I lived by the beach, and that summer was my favorite ever — even if I was alone. Two years now and I wouldn't even consider moving back. I've learned a few things, too, that are by no means universal – but they're personal, and they're true. They're things I wish I'd known two years ago before I dived straight in to the move as a 21-year-old fresh graduate with no money or job.
It's okay to be selfish.
Before I moved, friends and family told me it was a bad idea. They told me that they would miss me, and asked how could I leave them behind? How did I know there was anywhere better than Leicester? Why did I want to live my entire life as if it was a vacation? I felt bad, sure, but I did it anyway. My mental health was in a terrible place and I thought I'd rather be miserable by the beach in my favorite town than in a city I had genuinely hated. I knew that looking after myself would make me a better person, and I saw no future in my chosen career back home. I have never felt better. I've done a lot of great things that I couldn't possibly have achieved or experienced back home, and it's like there's a weight off my shoulders. Even on my worst days I can still leave my house and see the ocean, and that's worth a little bit of occasional loneliness.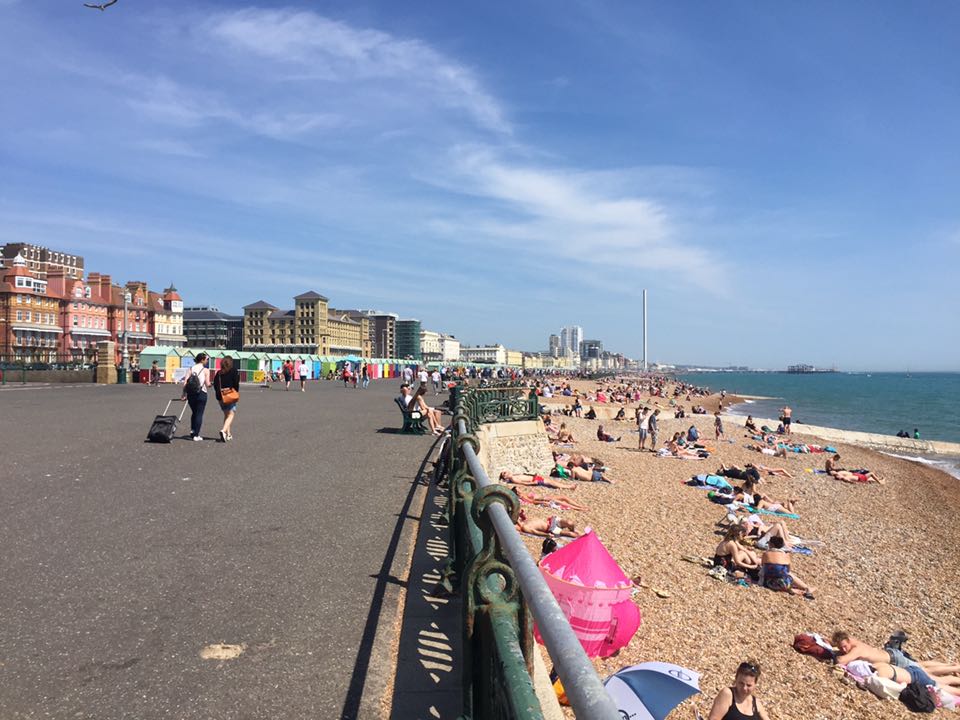 People who love you will visit.
When I moved, it felt as if I was the only person in the world. I had my boyfriend, but my friends all seemed to be back home or living in their college towns with a close-knit circle of friends. While I made friends in Brighton and know a lot of people well, it's still the nicest thing in the world to be surrounded by people with my accent and experiences. It feels as if home has come to me, and my best friend even moved here with me. While it's hard to take the money and time to travel for three hours – I get that – your closest friends will find a way to come and see your new home.
You should be prepared.
I wish I had saved enough money to do such a big move. Deposits, rental vans, boxes, rent, vet bills, curtains…it's a hard and expensive time. When I moved, I had to pay six months rent up front because I didn't didn't have a job. If you have the option and don't have to move immediately, it's definitely worth saving up a load of money, lining up jobs, making friends, finding where all the local amenities are.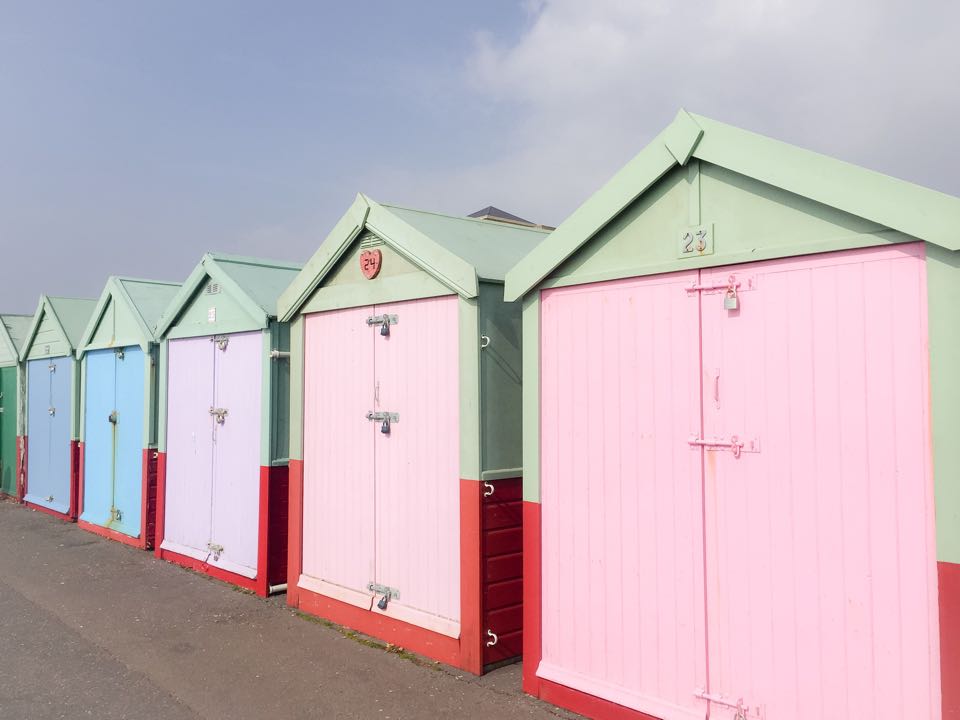 Get to know where you're moving – inside and out.
I was lucky in that I chose my favourite vacation spot to move to. While I wouldn't necessarily recommend doing that, it does help if you know where you're going. If you need to move somewhere you should at least go and stay there for a week or so – get to know the area, the local stores, whether or not you actually like living there or if it just looks nice from the outside. While there's a ton I've learned here since I moved, it helps that I had spent collectively several months in the area.
Weigh the pros and cons.
I was pretty impulsive with my decision to move. I jumped from my student rental agreement and its co-existing debt directly into a long-distance move with no job or family in the area. It was risky, it paid off, but I might have not been so lucky. If I'd spent a little more time considering the pros and cons, I'd have popped my potential impending broke status on the "con" list and spent a little more time back home living at a friend's and trying to raise some money.
It's worth it. 
If you're considering dropping everything to move somewhere because you think it'll make you happy, it's probably worth it for you because it's something you really, really want. If you're young, it's the time to make potentially terrible mistakes and have some fun and learn some lessons. Plus, it could really work out. In my time here I've done work I couldn't have done at home, met amazing people, met my favorite bands, gone to shows, been a part of some super cool stuff. I can go from my bed to the beach or the local shops and bars within five minutes. There's an airport half an hour away. I miss some of my friends, but I don't miss anything about my home itself. I've made a new one, and it fits me much better. Going back to my hometown is fine for a couple of days, but it never feels right and I am always so grateful to be back in the new home I've made.  The tough move was worth it — I'm happier than ever, and I want it to just keep being the best.