Two stores where you might never think to shop for healthy food (but should start)
HomeGoods is known for their deep discounts on designer home decor, and CVS is likely where you pop by to pick up a prescription or a new tube of mascara. But have you ever considered either store a source for quality, healthy food? Soon, you will.
Healthy Food Buys at HomeGoods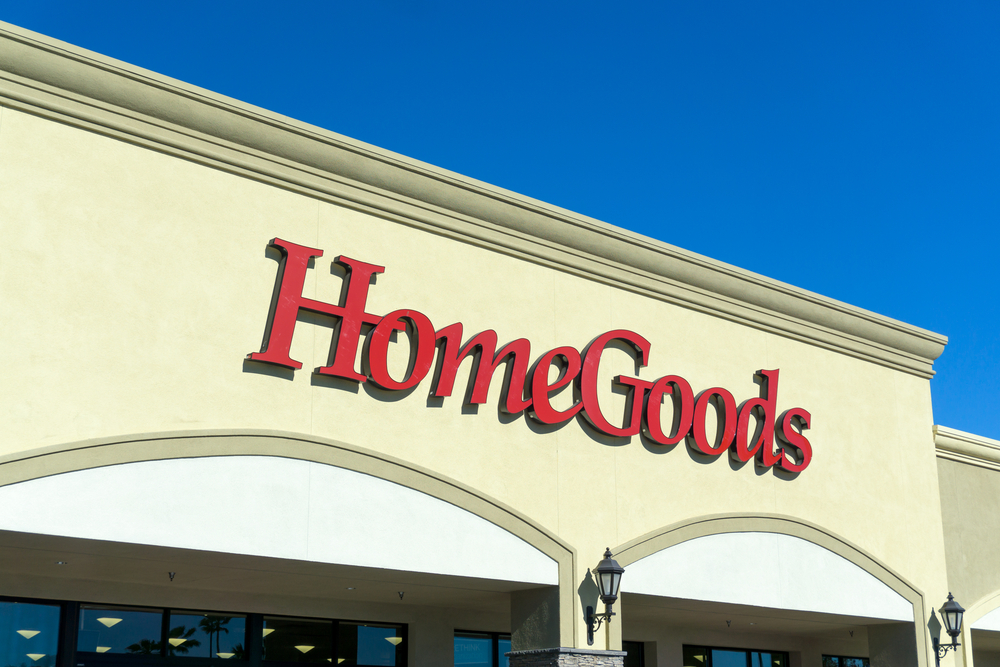 Tucked somewhere between the plates, pots, and pans is an aisle or two of food at HomeGoods. Seasonal items like apple-cinnamon bundt cake or cheddar-beer bread mixes bookend health food gems like avocado oil, chia seeds, spirulina, and coconut chips. Gourmet brands like Sarabeth's and La Tourangelle mingle with up-and-coming artisan brands like Bumbleberry Farms and The Better Chip. It's a dream stop for the food adventurous.
Buried in these shelves is a world of smart buys for healthy eaters, and the prices are often lower than some chain health food stores. (A jar of La Tourangelle coconut oil was $8.99. The same jar sells at Whole Foods for $13 and on Amazon for $12.50.) But before you get confused about why this food is there, dismiss the idea this is "discounted food." HomeGoods, and TJX sister brands like TJMaxx, order these food items just for their stores. They are not "leftover" or discarded foods from grocery stores or malls.
If you see something you like or are even curious about, grab it now. The rotation of food is random, and you may not see the same food twice. A variety of foods work their way through the shelves, so make sure you swing by the food section each time you're in the store. You never know what you'll find.
On a recent trip to our local store, we found:
1. Heart-healthy oils: In the "Exotic Oils" section, we found a variety of flavored extra-virgin olive oils, avocado oils, walnut oils, coconut oil, and more. Keep looking, and you're bound to find some flavored balsamic vinegar and other rich vinegars for your salads. A bottle of avocado oil spray (without those strange chemicals from other spray oils) was available. Chile-infused olive oil, anyone? That would be delicious in a bowl of pho or a noodle dish.
2. Fruit spreads and sweeteners: The collection of maple syrup and honey is impressive, but we also love the wide variety of jams, jellies, and preserves. These aren't your typical spreads either. Lingonberry, marionberry, and strawberry rhubarb were three we picked up before leaving. For pancake breakfasts or yogurt stir-ins, look for sauces like Blackberry Patch's Blackberry Syrup.
3. Dried fruit: Many conventional dried fruit options have sugar added, but we found several soft-dried figs without any added sweetener. Figs and dates act as delicious sweeteners and thickeners in smoothies like our Rich Dark Chocolate Smoothie.
4. Healthful add-ins: Foods like hemp powder, maca, chia seeds, and flaxseed are nutritional "add-ins." In other words, you wouldn't necessarily sit down to a bowl of flaxseed, but you would blend some into your morning smoothie or stir some into oatmeal. HomeGoods had a wide variety of these foods — the four mentioned above as well as a few others like spirulina and matcha.
5. Fun snacks: Snack-a-holics, rejoice. This is your new found home. The variety of fun, healthy snacks is astonishing. We left with a basket full of The Better Chip's Jalapeño Whole Grains Chips, Quinn's Kale and Sea Salt Popcorn, and Wild California's Apricot Ginger Crisps, but we also had our eyes on several fruit-and-seed packed trail mixes, toasted chickpeas, and dehydrated coconut chips.. You'll never want for new healthy treats to try.
Healthy Snacks at CVS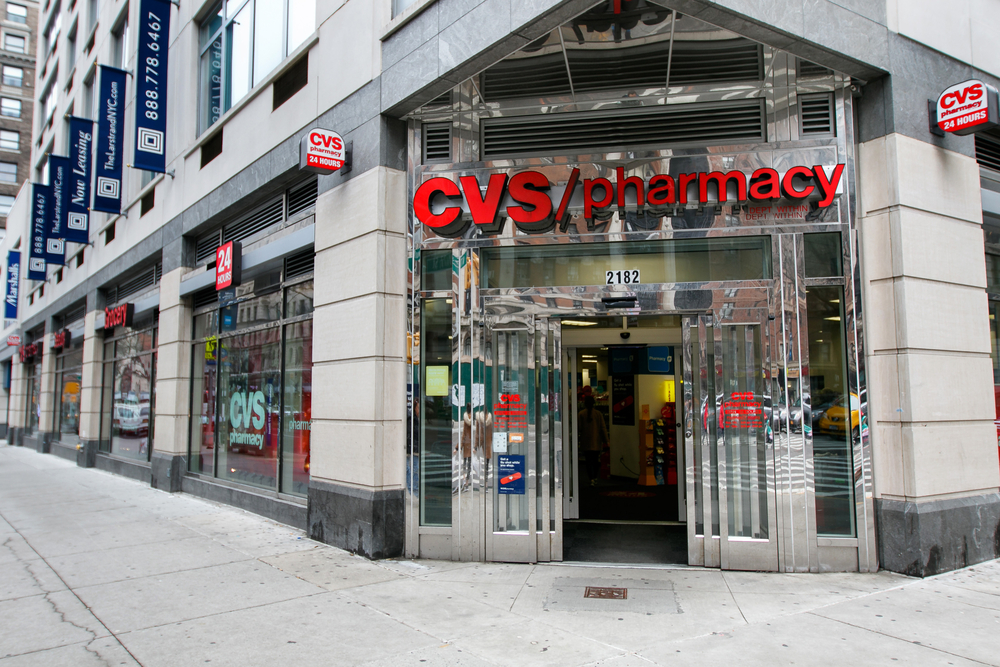 If you find yourself on a business trip or vacation and feeling the need to rein in your eating, head to the nearest CVS (they're everywhere). Earlier this month, CVS announced they had removed all artificial trans fats from their exclusive store brands, so picking out a healthier snack is now much easier. Skip over the candy bars, and head straight for their store-branded Gold Emblem Abound items.
Some smart picks:
1. Gold Emblem Abound Blueberry & Pomegranate Superfruit Snack Bars, $4.50 – The first ingredient is apple puree concentrate, which is basically a "natural" form of sweetener, making this bar a smart pick over candy bars and even many snack bars.
2. Gold Emblem Abound Coconut Almond Granola, $4 – Half a cup has 270 calories but only 6 grams of sugar. Compare that to another leading granola brand, which has 12g in the same amount.
3. Gold Emblem Abound Blueberry Almond Rice Pop Clusters, $1 – This snack has a whole lot of fun — crispy rice, crunchy almonds, and sweet-tart dried fruit. A single bag is only 120 calories and 9g of sugar.
This article originally appeared in Cooking Light.
Related Links
[stylized_links related_links="%3Cp%3E%3Ca%20href%3D%22https%3A%2F%2Fwww.cookinglight.com%2Feating-smart%2Fsmart-choices%2Fwhen-to-buy-organic%22%3EHow%20to%20save%20money%20on%20organic%20food%3C%2Fa%3E%3C%2Fp%3E%3Cp%3E%3Ca%20href%3D%22https%3A%2F%2Fwww.cookinglight.com%2Ffood%2Fin-season%2Ffarmers-market-dinners%22%3EFresh%20%26amp%3B%20easy%20farmers%E2%80%99%20market%20dinners%3C%2Fa%3E%3C%2Fp%3E%3Cp%3E%3Ca%20href%3D%22https%3A%2F%2Fwww.cookinglight.com%2Feating-smart%2Fsmart-choices%2Fis-juice-bad-for-you%22%3EHow%20your%20favorite%20juice%20company%20might%20be%20lying%20to%20you%3C%2Fa%3E%3C%2Fp%3E" /]