Starbucks announced that it's celebrating fall early with these two new products
To say we love Starbucks is to say we need oxygen to survive. Okay, maybe that's a bit of an exaggeration, but the sentiment is the same. The coffee chain is a staple in our lives, and is there for us as the seasons change and our taste buds evolve. And Starbucks has announced two new exclusive fall flavors.
That's right! Not one, but two autumnal treats! We're already itching to throw on our fall boots and run to the nearest location.
And not only that, but we can grab said flavors the next time we're out shopping at the grocery store. Because while we of course love taking a trip to our local neighborhood shop, sometimes we just want to enjoy our java from the comfort of our own home.
The first product Starbucks released for fall is their Pumpkin Spice Latte.
Yes, now you can get your PSL fix literally anytime, anywhere. Cinnamon, nutmeg, and clove meet espresso to make this creamy drink an autumn staple, one that you can drink in the comfort of your own home without even having to make a run to your local store.
Starbucks also released their Pumpkin Spice Flavored Ground Coffee, which features pumpkin, cinnamon, and nutmeg in a light roast coffee. Add a splash of cream and some brown sugar, and you're sure to feel like you're sipping a PSL.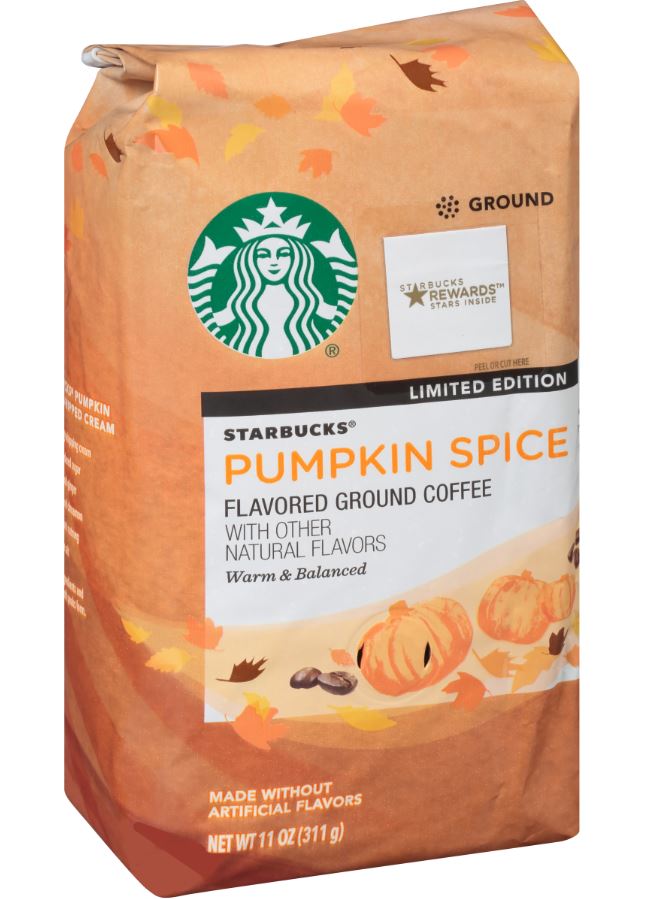 Alongside these new fall favorites are classic grocery store Starbucks products. So you can still shop for your Pumpkin Spice Caffe Latte K-Cup Pod and your Iced Espresso PSL's like it's nbd.
Thanks to the coffee company, fall came early, and we have exactly zero complaints about that.