Two limited-edition David Bowie albums will be released next month and we're thanking our lucky stars
It's been over a year since our favorite Starman died, but now we have two new ways to honor his legacy. To celebrate the 10th anniversary of Record Store Day, two new David Bowie vinyls will be released from the David Bowie vault. After the star's death on January 10th, 2016, many of us have been left grappling with fully appreciating his legacy. Buying his music is the perfect way to do this. Even better is purchasing any unreleased albums, like Cracked Actor (Live In Los Angeles 1974), a three-part live album that was recorded in September 1974. It also appeared in the BBC Documentary Cracked Actor.
The second album is BOWPROMO1, an album from 1971 that features alternative versions of songs that later appeared on 1971's Hunky Dory. BOWPROMO1 is also a rarity, with less than 500 copies believed to have been pressed. And since it was only press and industry insiders that got the original copies of this promo, you can now be a part of history. BOWPROMO1 even comes in a limited-edition box set, in case you needed more incentive to snag one for yourself.
The albums will be released on April 22nd for Record Store Day, so make sure to celebrate by going to your local record store while honoring the art and legacy of Bowie.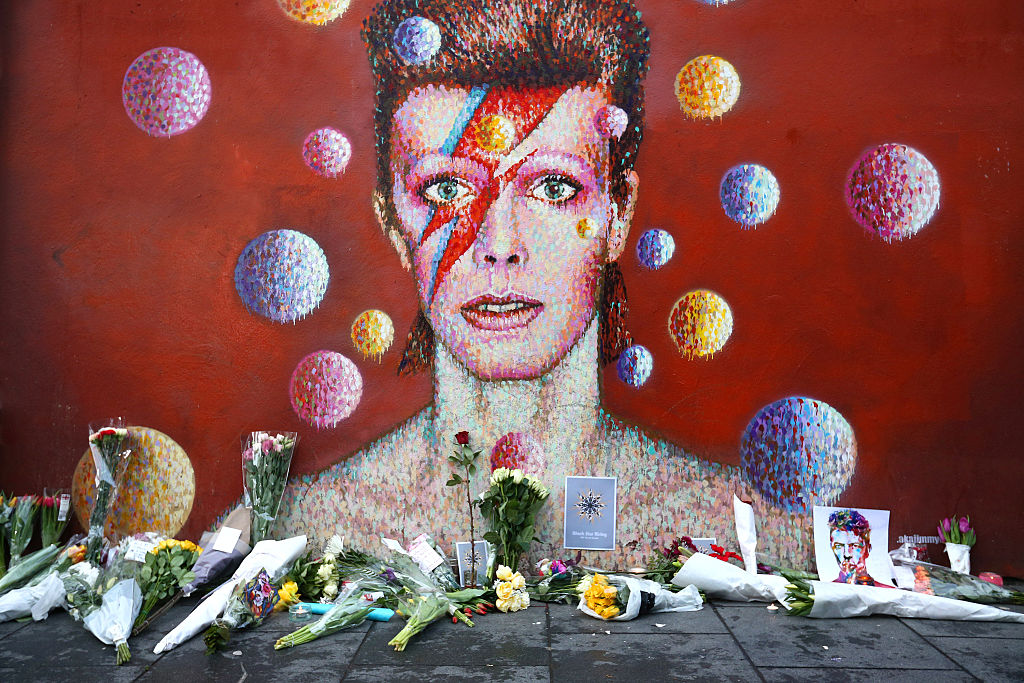 Fourteen months ago, but always in our hearts.