Two films written by women topped the box office this weekend because girls rule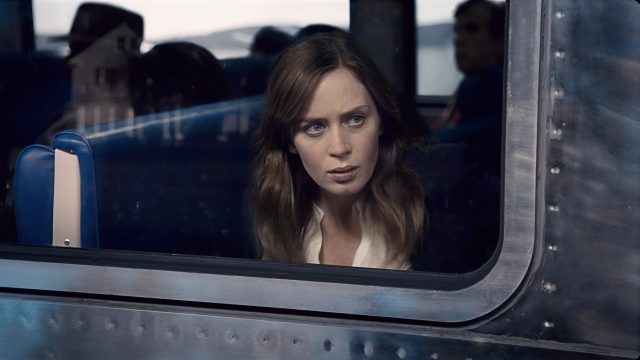 This weekend at the box office, it was all about the ladies. It's October, which of course means Halloween and scary flicks, so we were super excited about the release of thriller Girl on the Train, which is based on the bestselling book by the same name. Another book adaptation owning it in theaters is Miss Peregrine's Home for Peculiar Children, which offers more kid-friendly thrills. Both of these movies star awesome ladies like Emily Blunt and Eva Green, and these two topped the box office this weekend. Girl on the Train won the weekend, pulling in $24.7 million, and Miss Peregrine's Home was second, making $15 million.
The most exciting news about these two box office winners is that both films were written by women.
The topic of women in Hollywood has been a hot one these days, because there is a disproportionate percentage of women behind the scenes in important roles like screenwriting. But that is starting to change, and films like Girl on the Train and Miss Peregrine's Home show that women's voices can be a powerful force at the box office.
Girl on the Train was written by Erin Cressida Wilson, who totally deserves all of this film's success.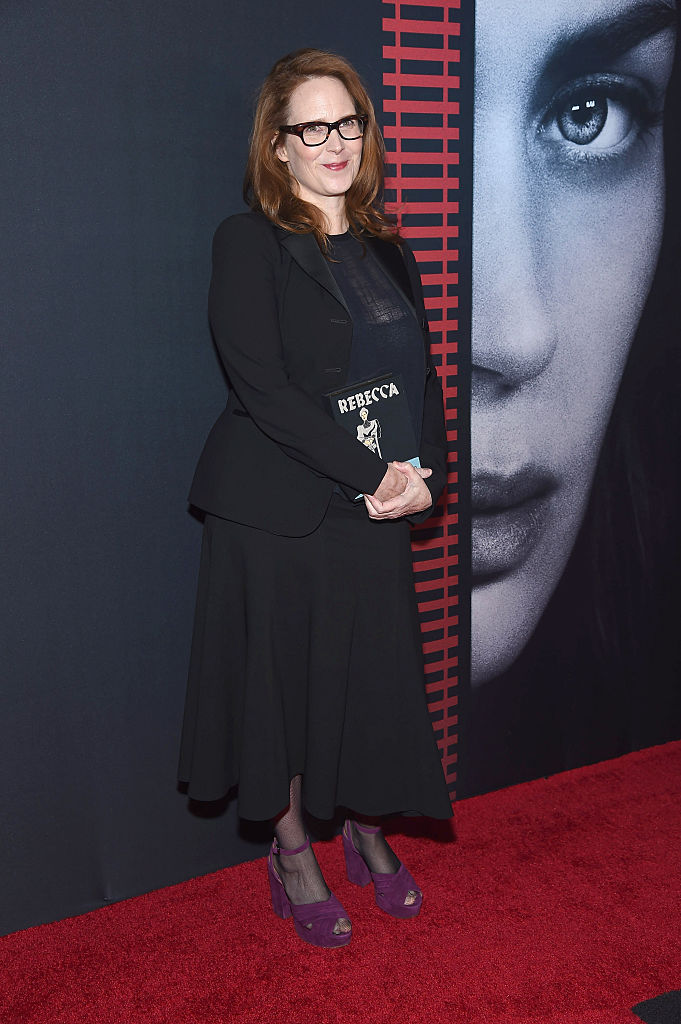 Girl on the Train is a psychological thriller adapted from the novel by Paula Hawkins, and Erin did a fabulous job adapting it for the screen. Erin's other credits in film include Chloe, Men, Women & Children, and HBO's Vinyl. Erin got crazy candid with Indiewire in discussing her struggles to reach success as a writer, and we applaud her awesome spirit.
"I feel like I scratched, clawed, and worked my way to arrive at a place, in my fifties, that I really assumed I would reach in my twenties, thirties, or forties. But finally I'm getting to what I really want to be doing. I have thirty years of sweat, muscle and experience behind me that feel good. I'm almost glad I have it in me."
Creative pursuits are often such a struggle, but it's inspirational to see that some of the ladies we admire struggle for their dreams just like we do.
Miss Peregrine's Home for Peculiar Children was written by Jane Goldman, and it's another in an awesome list of fabulous, high-energy films by this creative lady.
Jane is also the writer of some kick ass movies that you might have heard of like Stardust, X-Men: First Class, Kick Ass and Kingsman: The Secret Service. Miss Peregrine's Home was just another fantastic credit on her list of accomplishments, and we are psyched to see a lady who writes dark, action-packed films. Jane explained to the LA Times that she tried to harness what she thought were her quirks into the style of films she likes to write.
"I've always been drawn to spooky things, to the unusual, to things that are dark but in a friendly way.
People always say that we should write what we know, and "dark but in a friendly way" is a perfect way to describe the creepy fun of Miss Peregrine's Home for Peculiar Children.
We love seeing these films written by fabulous ladies killing it at the box office. We hope to see more and more of this in the future!