This artist's two-faced Mother Gothel makeup from "Tangled" is perfect for your Disney villain Halloween inspo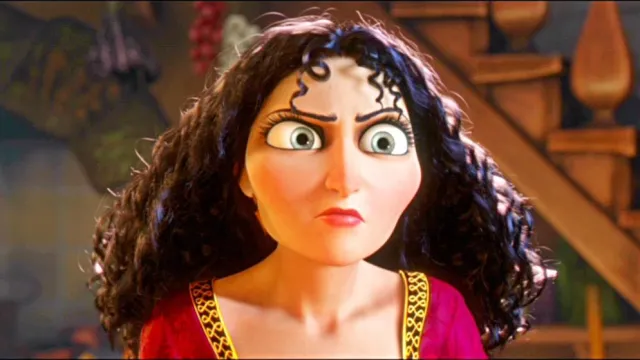 Still trying to make fetch happen with your mix bag of Halloween attire ideas? Well, Eva La Morte just gave us some more costume inspiration, and we're so grateful! The makeup artist has shared a few Disney recreations with us over the past couple of months — including The Little Mermaid, Maleficent and the Halloween cult-classic Hocus Pocus — and she's completely blown our expectations out of the water with each one.
As a continuation to her half-faced villain series, Eva decided to channel Mother Gothel from Disney's Tangled, and the transformation is crazy good!
Eva found the perfect balance between Mother Gothel's youthful and elderly sides!
From the hair to the makeup, this recreation is spot on. The only thing that's missing is a full body shot — we're dying to see the costume!
Mother Gothel's desire to remain young  caused her to selfishly hoard the powers of a magical flower to prolong her own life. And as things always play out for Disney villains, Gothel's mistreatment of her foster-daughter Rapunzel backfires and she loses the very thing she fought so hard to keep — her youthful features.
And now for a quick tutorial on how she achieved this face!
https://www.instagram.com/p/BLWkSVDhuMi
Eva starts with Gothel's youthful gaze, and then uses a lighter foundation to divide the two frames. She's pretty much an expert at this already, and we're always taken aback by her level of creativity!
Seriously. Eva slays these make-up looks. Every. Single. Time.