There's a two-day dessert festival going on this weekend, so set your Out of Office message accordingly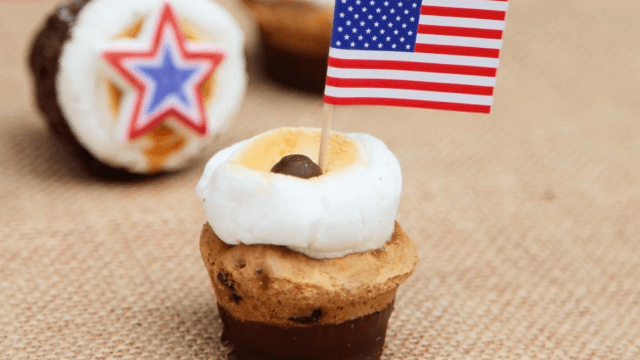 Is Coachella not really your thing, but yummy sweets are? Here's a festival that's sure to be up your alley. Over the weekend, the Dessert Goals festival in L.A. is kicking off for the third year in a row, and judging by the vendors that will be at the event, this definitely isn't something you're going to want to miss if you have a big sweet tooth.
According to the Dessert Goals website, the event is described as "a celebration of all things decadent, and a party for the tastebuds." Held at the Cooper Design Space in downtown L.A. on July 7th and 8th, festival goers will have the opportunity to sample the best desserts that Los Angeles has to offer, and they all fit into the 2018 theme of "moon and stars." This means everything will have a celestial twist, and attendees are encouraged to dress to fit the theme, too.
Basically, this is a two-day festival about eating dessert. OKAY, FINE. You've convinced us.
Some of the vendors have already been announced, and it sounds like there are going to be a lot of yummy treats to try. 12 Oaks Desserts will be there, offering up cheesecakes in a cone, and there will also be coconut shell sundaes and rolled ice cream.
Wanna go? Tickets are actually pretty inexpensive, and you get a lot for what you pay. $15 general admission tickets are sold out, but you can still cop a $15 early-bird or last-minute entry ticket, which gets you one and a half hours at the festival. Purchase any dessert you want, drink free coffee and water, and even get access to something called an Instagram Garden, which promises to make your photos from the festival perfect. For $20 more, you get 30 extra minutes at the festival, plus a gift bag. Not a bad deal.
If you decide to hit up the Dessert Goals festival, make sure you share your photos on Insta. The rest of us will be here dying of FOMO.