The Twitterverse just solved the case of a book trying to buy its way onto "The New York Times" bestseller list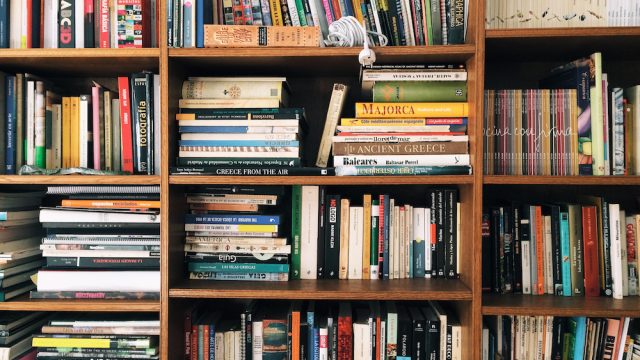 Earlier this week, the preview for the newest version of the New York Times bestseller list was sent to publishers. And in the initial release of the list, Lani Sarem's paranormal novel Handbook for Mortals knocked out Angie Thomas's hit The Hate U Give from the top spot. But some recipients of the list noticed something strange. The Hate U Give had been in the number one spot on the reading list for over twenty weeks. And most people in the YA community had never heard of Sarem or her book. Actress Clare Kramer co-owns GeekNation, the company publishing the book, and this was the first book that the media company had published. So it was even more surprising that it would be an automatic success.
So the YA Twitter community decided to find out the truth behind the New York Times bestseller list mystery.
Sarem argued that her book was receiving unfair scrutiny — and that it was because she is an "outsider" of the community. "People keep saying that they're tired of hearing the same story over and over again," Sarem said to The Huffington Post. "Well, start supporting new stories. Start supporting new artists."  But the internet wasn't having it.
And they decided to get to the bottom of it.
Through a series of tweets, YA author and publisher Phil Stamper pointed out how strange it was that the book didn't seem to be immediately available for purchase anywhere. Other authors questioned the validity of the reviews on Amazon and Goodreads. And bookstore employees confirmed anonymously to Stamper that they'd received bulk orders of the novel for indeterminate future "events." Many authors took the time to research book sales and contact people within the industry. And based on what they found, it seemed like the sales had all been bulk orders. And that those sales had likely come from the book's publisher or the author's team themselves. With a movie adaptation already in the works — and starring the author, no less — it seemed like it was all a ploy to promote the film down the line.
Samer denied that she'd tried to game the system, but The New York Times updated the list once they realized what had happened. And The Hate U Give had taken first place once more.
We're grateful for all of the hard work and research that the YA community put into getting to the bottom of things. And we hope that Handbook for Mortals finds its own fans in time.