Twitter thinks this "Wheel of Fortune" puzzle is NSFW, but it's totally not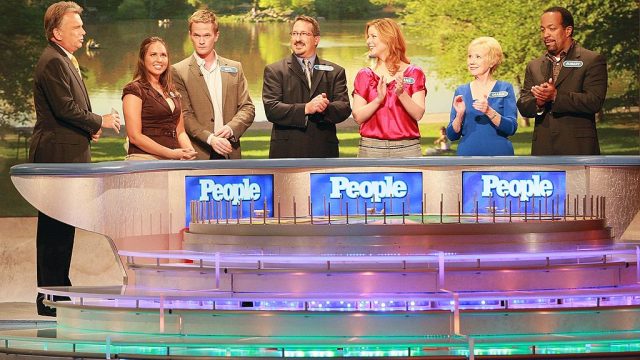 Everyone loves a good game show gaffe, but this suggestive Wheel of Fortune puzzle that appears to be NSFW totally isn't. Still, that didn't stop the filthy minds of Twitter from trying to make it so.
Listen, this is probably really immature of us, but we're not embarrassed to say that we get a kick out contestants guessing the wrong answers on Wheel of Fortune. Could be that we're totally jealous they made the show and we didn't? (Hey, it sucks to miss out on the chance to win some big money.) Or perhaps we want to prove how smart we are by literally spelling it out for the entire world to see.
Maybe one day we'll have our shot, but for now, Twitter users are having a field day showing off their ability to complete this unfinished Wheel of Fortune puzzle in the raunchiest way possible. false
Seriously, these hilarious fill-ins for "_ _ CK  _T  _ ORK" run the gamut from unintelligible garby to naughty enough to make Pat Sajak blush.
Obviously it has something to do with sex, utensils or food.
https://twitter.com/udfredirect/status/862086842174193665
Is Wheel is incorporating made-up languages? That's news to us.
false false
DUH. This is definitely for all the Zork fans out there.
HA! And they were all so close, if close was A and the correct answer was Z. We honestly had no idea, but we were completely underwhelmed at the solution: Back at Work.
Oh. That's it? Well, it's clear that Wheel could use a little spice. Who else thinks it's a great idea for Pat and Vanna White to make contestants out all of these Twitter puzzle solvers?