Twitter has theories on who, exactly, Taylor Swift's new single "Ready for It?" is about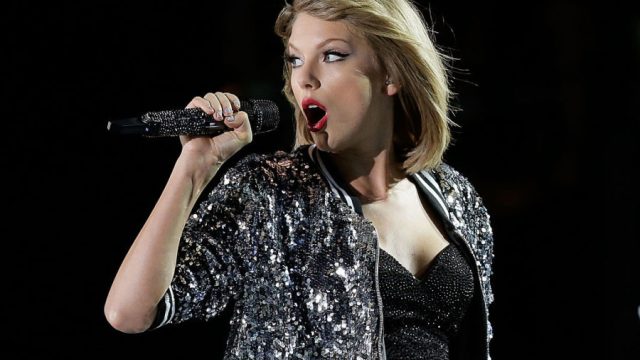 Oh, how we love the Internet's uncanny ability to churn out theories about any pop culture occurrence. And of course, Taylor Swift's new music is just the said occurrence to make Twitter go berzerk. After the release of the second track from Taylor's Reputation album, "Ready For It?," social media aficionados are already dropping theories about exactly ~who~ inspired the track.
Of course, the Twitterverse is speculating it's one of Taylor's former (or possibly current) beaus. Thus far, the prevailing theories are that the tune is about current British actor BF Joe Alwyn or her famous ex Harry Styles.
For those in favor of the Joe Alwyn inspiration, the operating theory is this: the lyric "younger than my exes but he acts like such a man, so" points to an introduction of Joe as Tay's most current love interest.
(Joe's 26, FYI). false
Then there's the line "knew he was a killer first time I saw him," which some may say alludes to Allwyn's role in Billy Lynn's Long Halftime Walk, in which he portrayed a war hero who experienced the horrors of battle firsthand. According to Elle, Taylor was seen leaving a screening of the film back in November, around the time rumors of their relationship first began. false
Some also point out that the 8 a.m. drop time of the song on September 3rd represents Taylor's eight major exes, and that it signifies their role in her past. Which would mean that she's "ready for" her new love interest. Hmmm.
Then, there are those who surmise the song is about Harry Styles. Since *many* assume that Tay's 1989 track "Style" is about Harry, some speculate that this new track is continuing with the theme.
Harry also fits the bill as "younger than my exes" at age 23, if what Taylor really means is younger than my other exes. Still, fans have their doubts.
For now, the world will just have to keep on wondering. Since Taylor doesn't officially comment on the exes who inspire her music, we'll never know for sure.
Thoughts? Theories?