Twitter is testing a new feature that's a lot like Instagram stories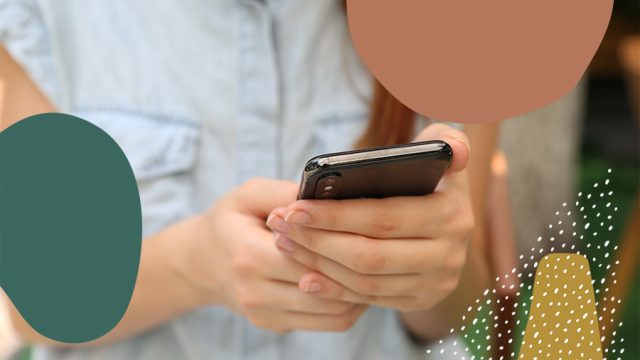 With social media becoming more and more a part of our daily lives (so much so that some of us have to take designated breaks from it), every different platform is trying to capitalize on its users' behavior, what works, and what's trending. That's why Twitter is testing out a new, disappearing message functionality, which bears a striking resemblance to those Instagram stories we've all come to know and love.
In a blog post created today, March 4th, Twitter group product manager Mo Aladham introduced "a new way to start conversations," revealing that the social media app has begun testing a new feature called "Fleets" in Brazil. Describing the feature as "a way to have conversations initiated with your fleeting thoughts,"Aladham said that the app is toying with the idea of Tweets that don't stay on your profile page forever.
Find out more about Twitter's new "Fleets" feature, how it works, and when it will roll out to the rest of the Twitterverse below:
What are fleets?
Fleets, or "fleeting tweets", are text, GIFs, or video that you can post to your profile for 24 hours.
Similar to Instagram stories, Twitter's Fleets will appear in a separate timeline above your regular feed via a row of rounded profile icons. Though you won't be able to get likes, retweets, or public replies on Fleets, those with open DMS can receive reactions and replies to their temporary posts right to their inbox—just like Instagram stories.
The idea is to take away some of the publicness of Twitter's nature, since some users are reluctant to use the platform for less crafted, more casual messages that stay on their profile page unless manually deleted.
"People told us in an initial survey that because Fleets disappear, they feel more willing to share casual, everyday thoughts," reported Aladham. "We hope that people who don't usually feel comfortable Tweeting use Fleets to share what's on their mind."
Importantly, your profile's settings will determine how many people can see your Fleets. If you are set to private, only those who you accept to follow you will be able to see the 24-hour postings. Those who are public, theoretically, can have their Fleets viewed by anyone who looks up their profile.
How to make a fleet on Twitter:
Navigate to your home page
Tap the (+) button the appears at the top of your home timeline. It should be the first in a row of fleets from people you are following.
Type up to 280 character of text, then optionally add photos, GIFs, or video.
Hit "Fleet" to publish your temporary tweet.
When are Twitter Fleets going to launch?
Currently, Twitter is only testing out the Fleet feature in Brazil, but Aladham says that the test will inform how (and if) the company chooses to move forward with rolling it out to more countries.
"Based on the test, we'll learn how the existence of a new way of talking changes the way you interact on Twitter and whether it allows you to share what you're thinking more comfortably," he said.
Though Twitter's foray into temporary posting would make it the last of the major social media apps to do so, it does seem like a natural next step for an app that values people's thoughts and opinions. In terms of when we'll actually be able to use it, we'll just have to wait and see.